How Long Before Cleveland Cavaliers Hit the Panic Button?
Use your ← → (arrow) keys to browse more stories
USA Today

After winning the NBA draft lottery for the second time in three years, Cleveland Cavaliers owner Dan Gilbert made it very clear about his future at the event.
"We hope this is our last trip here to the lottery for a long time," Gilbert stated at the draft lottery in an article by Sporting News.
With Cleveland at 5-12, significant changes will have to be made if the Cavaliers indeed want to avoid another lottery trip.
The Cavs are struggling, plain and simple.
They rank 17th in rebounding, 26th in scoring and 27th in assists. The defense that was supposed to be so improved this season is allowing 100.8 points a game, just 19th in the NBA.
So, what now?
Cleveland essentially has two options.
It can choose to stay the course, hope its young players continue to grow and let Mike Brown's system sink in even more. It has been committed to the same rebuilding plan since 2010, so deviating from it now would be a colossal change.
The Cavs could also choose to mix things up, pull off a trade, fire Mike Brown or refund fans' tickets from the pathetic Charlotte Bobcats or Washington Wizards games.
OK, so maybe just make a trade.
So what should the Cavs do?
The best plan, right now, would continue to be patient.
Playoff Picture
At 5-12, one would think the Cavs' playoff hopes were already shot.
One would be wrong.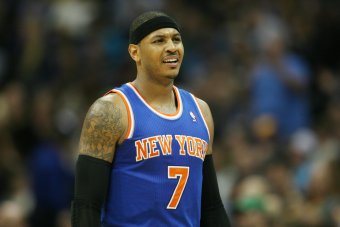 Chris Humphreys-USA TODAY Sports
Remarkably, the Eastern Conference is so unbelievably bad that the Cavs are just two games behind the Detroit Pistons (7-10) for the eighth seed.
One good week of basketball and they could creep back into a playoff spot.
That's more of a credit to how bad the East really is than the way Cleveland has been playing. Only the Indiana Pacers and Miami Heat have winning records out of the 15 teams in the East and should be considered the only two "locks." The Chicago Bulls should still make the playoffs even without Derrick Rose, but who knows if they'll gut the roster before the trade deadline or not?
Cleveland doesn't need to hit the panic button and shake up the roster to make the playoffs—not yet anyway.
Signs of a Turnaround?
It may have just been one game, but Cleveland played much better in its most recent tilt against the Bulls on Saturday, November 30.
A home win over a gut-punched Bulls team may not seem like much, but considering the Cavs lost by 27 the night before to the 6-11 Boston Celtics, the win was that much more impressive.
Andrew Bynum had a season-high 20 points, 10 rebounds and five blocked shots in 30 minutes. Dion Waiters had 20 points off the bench, and Cleveland held a team to 93 points or fewer for the first time in over two weeks.
When a young team with a new coach is struggling to find itself, nothing helps the cause more than a win.
Players Adjusting to Roles
Waiters has primarily been a starter with the Cavaliers since they made him the fourth overall pick in 2012, but he has recently been used in a reserve role.
It seems to be working, too.
Take a look at Waiters' numbers as a starter this season compared to when the Cavs use him off the bench.
MIN

PTS

RBS

AST

FG

%

3P%

FT%

Starter
28.4
13.3
3.1
2.2
.398
.414
.583
Reserve
28.5
16.8
3.3
2.7
.452
.409
.743
In nearly identical time, Waiters' production off the bench has been much better. He gets to have the ball in his hands more now that he's not next to Kyrie Irving as often, something he seems to relish.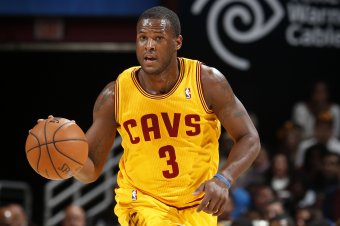 Gregory Shamus/Getty Images
Waiters and Irving have never seemed to complement each other very well, which has lead to trade rumors involving Waiters this season.
Still, maybe a reserve role is just what Waiters needs to be successful in Cleveland.
C.J. Miles, who should be the new full-time starter at shooting guard, averaged 15.2 points in 13 games as a starter last season.
Bynum and Dine 'Em
As previously mentioned, Bynum reached season highs in minutes, points, rebounds and blocks in the Cavs' win over the Chicago Bulls.
The most important stat out of all those nice numbers may be his minute total of 30. Bynum's previous high this season was 23.
For someone who didn't play a single game last season, Bynum has been progressing nicely. He's slowly increased his minute total and production while working his way back into an NBA starting lineup.
The dunks, blocks and rebounds are nice, but the most impressive quality regarding Bynum has been his work ethic.
After Cleveland's win over the Bulls, the players were given Sunday off to rest up.
Not Bynum.
The big man chose to come to the team facility at 9:30 a.m. Sunday, reports Bob Finnan of The News-Herald.
The Cavaliers have to be thrilled with the progress Bynum has made and excited to see what he can continue to bring to the table.
We've seen what a difference Bynum can make to the team's offense and defense in just 30 minutes a night, as his play was key in beating the Bulls.
So be patient, right?
With a twist of the face and a slight whisper, yes.
Cleveland has been just above awful for most of the season, but some signs point to a turnaround.
The playoffs are still very much attainable, even after such a poor start. The win over the Bulls was a huge step in the right direction, with both the offense and defense clicking.
Dion Waiters is thriving off the bench, and Andrew Bynum is getting better and stronger every day.
Is a trade still possible? Absolutely.
Should the Cavs panic and tear down the roster when they sit just two games out of the playoffs? Absolutely not.
It's still early in the season. The Cavs should give it some more time before they decide to do anything drastic.
A trip back to the lottery won't make Mr. Gilbert very happy, but Cleveland still has plenty of time to turn things around.
GS