Iker Casillas Transfer News and Rumors Tracker: Week of December 2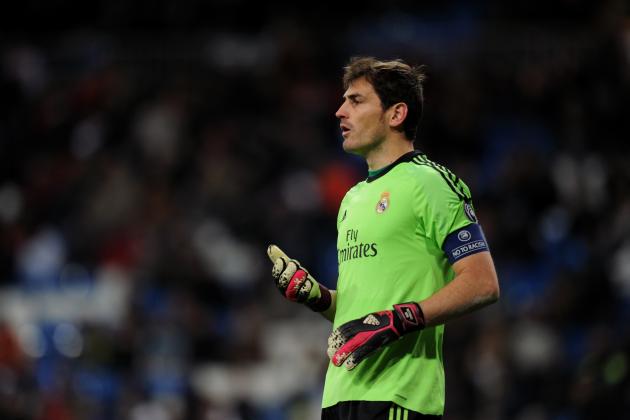 Denis Doyle/Getty Images

It is now December and that means the transfer window is closer than ever. Rumors continue to swirl about the future of Iker Casillas and everyone seems to hold a different opinion on the issue.
This article will serve as a transfer news and rumor tracker for Iker Casillas this week, so keep checking back to find out the latest updates. Rumors are sure to heat up soon and we will have them all right here.
Please feel free to get involved in the discussion below. What do you think Casillas should do and how would you feel if he were to actually leave Real Madrid?
Last updated: Monday, December 2, 2013
Begin Slideshow

»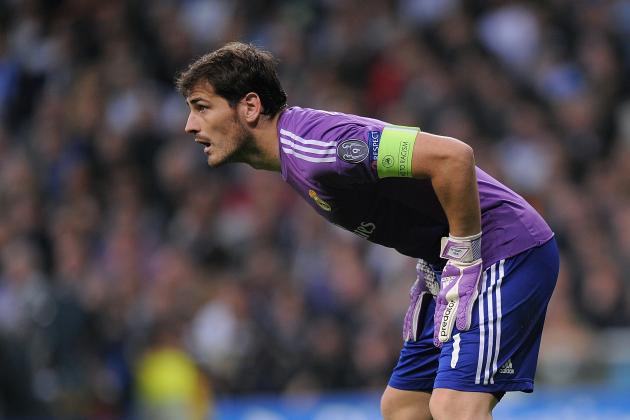 Denis Doyle/Getty Images

Last week, Sky Sports reported that Casillas could actually be looking for a way out. Spanish reporter Guillem Balague suggested a few things in the report, but he was very clear in stating Casillas is not happy as a substitute.
Manchester City definitely want Iker Casillas for next season. He's known about it for a while, but they are not the only team that are after Iker Casillas. It will be up to him what he does next, obviously. But if he continues to not play, and he won't unless Diego Lopez gets injured, then he wants to leave Real Madrid at the end of the season.

He's had enough and he's imagining the possibility of playing abroad. Although he loves the Premier League, maybe it doesn't suit his game as much as the Italian league or the German league. But he's going to have offers and if he continues like this, he will leave Real Madrid.
Since this report, things have been rather quiet. However, with December finally here, you can bet that the rumors will pick up very quickly.
Stick around to get all your updates right here.