Ranking the NHL's 10 Most Indispensable Defensemen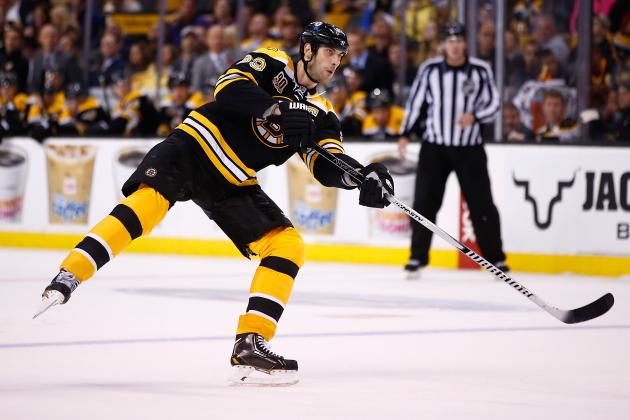 Jared Wickerham/Getty Images

They are among the most precious assets in the game today—the complete defensemen. These men play heavy minutes at even strength and on special teams, and they are facing the toughest opposition every night of the NHL season.
They come in all shapes and sizes: some are small and others are giants; some are as fast as lightning and others can be timed by sundial. But they are all effective in their roles.
The value of these players comes from their wide range of skills. An NHL team possessing one of these players can deploy their roster without stretching the skill levels of their other defensemen.
Here are the NHL's 10 most indispensable defensemen.
Begin Slideshow

»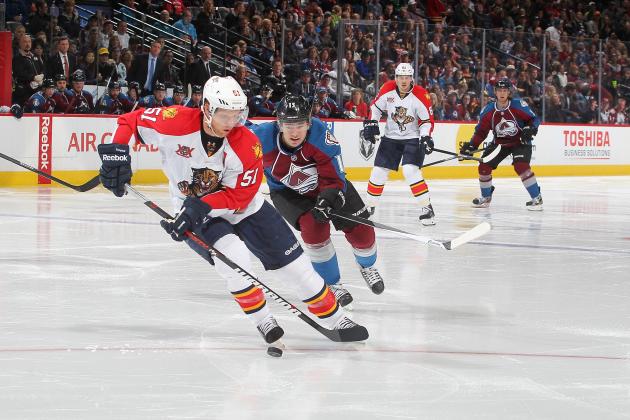 Michael Martin/Getty Images

Even Strength: The forgotten man among the league's ice-time leaders, Campbell is a sublime skater and an quality passer. Although many feel he lacks defensive ability, his value comes from effectiveness in moving the puck into offensive areas quickly and efficiently.
Power Play: Campbell's skating, passing and creativity make him an ideal power-play performer. There's a lot in his arsenal—from stretch pass to accurate shot to one-on-one deke—and the big numbers on his contract come from his prowess with the man advantage.
Penalty Kill: Campbell has been an effective penalty-killer for years, and it's his foot speed, anticipation and ability to recover that make him effective. Campbell also serves as mentor to the young Florida defensemen in all three disciplines.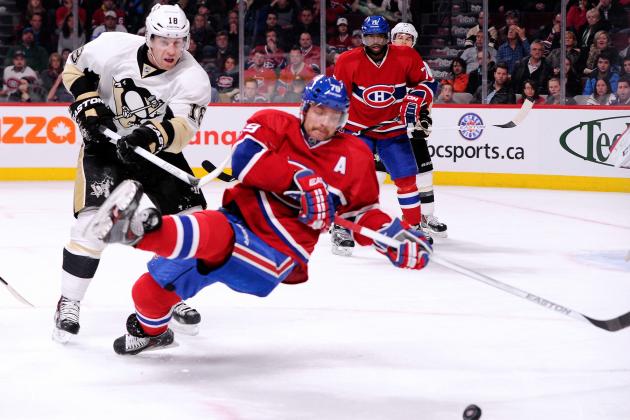 Richard Wolowicz/Getty Images

Even Strength: Markov is among the leaders on his team and averages almost 19 minutes a night in the discipline. He can also move the puck up smartly and plays the defensive game with intelligence. Markov is a wonderful skater and can close gaps in a heartbeat, and he reads and reacts very well.
Power Play: Markov is a natural offensive talent and a supreme passer, and his big advantage for the power play comes from calm feet. He'll wait as long as anyone to move the puck, often giving his teammate an open look because he's so patient. He is an underrated offensive player for the Canadiens.
Penalty Kill: Montreal has several defensive defensemen who perform these duties, but Markov chips in for over two minutes a night on average because he's exceptional at positioning and anticipation. Canadiens fans know having Markov helping kill a penalty can sometimes mean instant offense, as he showed earlier this season with a short-handed goal.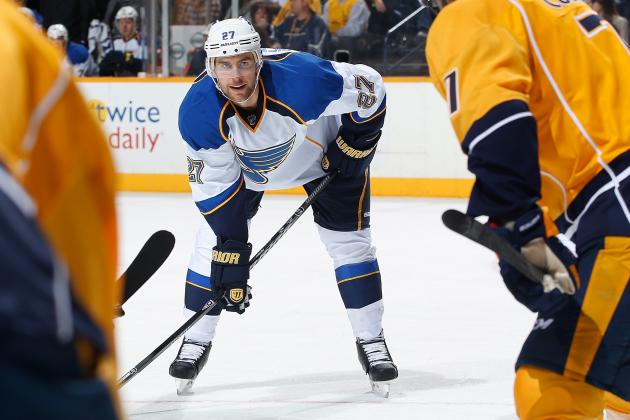 John Russell/Getty Images

Even Strength: A big, mobile puck-mover with good offensive instincts, Pietrangelo is also an excellent defender. His shot differential is a very strong part of the value he brings to the Blues, and he does it against tough competition. Pietrangelo is among the most valuable young players in the game.
Power Play: Pietrangelo leads Blues defensemen in power-play points (26 GP, 2 G, 6 A, 8 PTS with the man advantage) and is among the top 10 in the entire NHL. His slick passes and terrific point shot give St. Louis a top offensive option every game.
Penalty Kill: It's extremely unusual for any NHL defenseman to lead his team in all three disciplines, but Pietrangelo is such a player. Although Pietrangelo makes errors of youth, his mobility and range make him a quality option for short-handed work.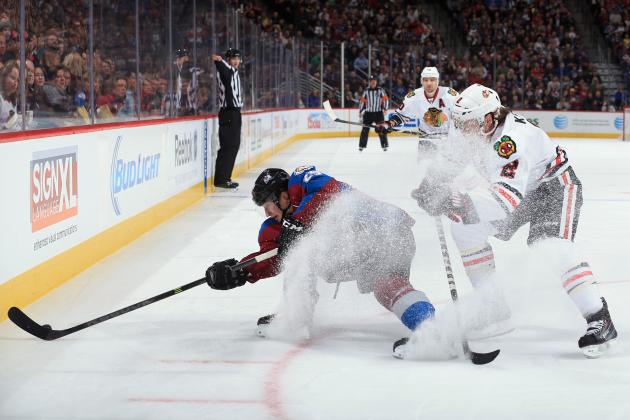 Doug Pensinger/Getty Images

Even Strength: Keith is a fine defenseman with a wide range of skills, including speed and intelligence. A quality offensive player, he earns his money as a positional defender and plays a physical game. He's aggressive, anticipates extremely well and is one of the most effective players in the NHL.
Power Play: He's a very smart player, so the offensive side of the game fits him naturally. Although he doesn't have elite passing skills or a monster shot, Keith's ability to see the play and find open ice are key to the Blackhawks with the man advantage.
Penalty Kill: Keith's a brilliant player because of his anticipation and determination on every shift. He is playing fewer minutes this year than in previous seasons when Chicago is short-handed, and at the age of 30, he may be finding a need to cut back on playing time. He remains a quality player in this discipline.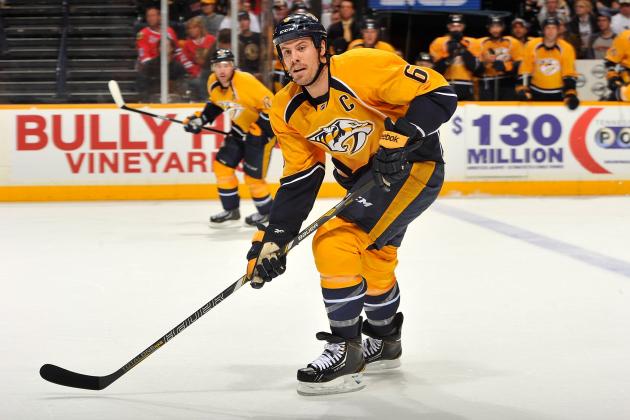 Frederick Breedon/Getty Images

Even Strength: Shea Weber is a fearsome NHL defenseman who can devastate opposing forwards with hits, physical strength and intimidation. Aside from being a nasty piece of work, he's also very effective with the puck, as he is an able passer and can also carry it to safety. His shot is incredible, likely the hardest and most accurate shot in the NHL today.
Power Play: The shot is his calling card; it's so good that he has scored about half of his entire NHL goal total with the man advantage. Weber has scored 10 power-play goals in a season twice, and when he has a chance to set and shoot, the goaltender is at his mercy: The puck either hits the goaltender or it's a goal.
Penalty Kill: Weber is a complete defenseman, playing heavy minutes in all three areas of the game for Nashville. He played over 31 minutes in a game earlier this season and is a tireless player who is most effective against the other team's best players.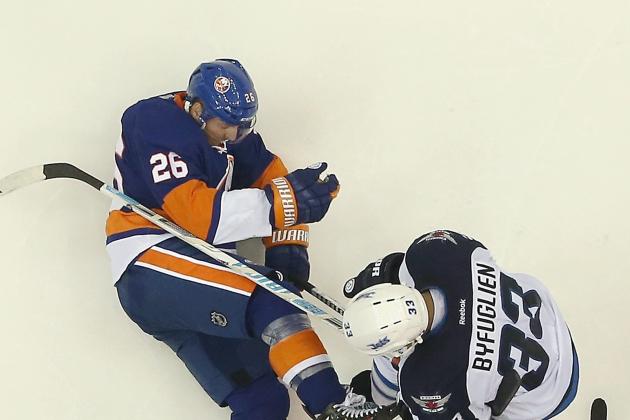 Bruce Bennett/Getty Images

Even Strength: Dustin Byfuglien may be the most underrated player in the game. His performance for Winnipeg at even strength is nothing short of phenomenal when you consider his quality of competition and shot differential. He's a monster physically and has the stats to match.
Power Play: He owns a monster shot and can fire at will without exhaustion. Byfuglien can pass the puck well and carry it, too, meaning he can quarterback the power play as well as be the shooter in the alignment. His four power-play goals are among the league leaders.
Penalty Kill: Byfuglien is not a primary defender here, but plays over two minutes a night when Winnipeg is a man down. Among the things he brings to this part of the game are size, strength and anticipation.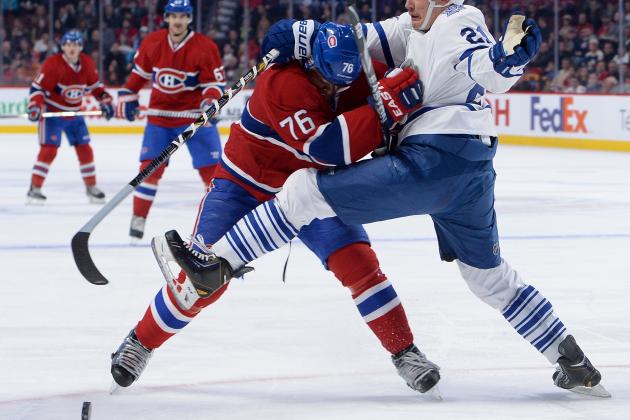 Francois Lacasse/Getty Images

Even Strength: P. K. Subban is the least predictable player in the National Hockey League. Opponents have to deal with a player who can crush them with one devastating hit, rush up the ice and negotiate a successful scoring play or bomb a shot from inside the blue line that might end up in the net. Subban is a bull in a china shop at even strength and plays almost 20 minutes a night in those situations.
Power Play: Subban's shot is so good that it obscures his outstanding passing ability. That skill makes Subban a great power-play quarterback and a force with the man advantage. His value to the Habs in this discipline is reflected by his ranking in NHL time on ice.
Penalty Kill: Although this is the area Subban is used least (less than one minute a night), he is effective in the role. As the Montreal defense continues to age, we can expect Subban to play a more prominent role on the penalty kill.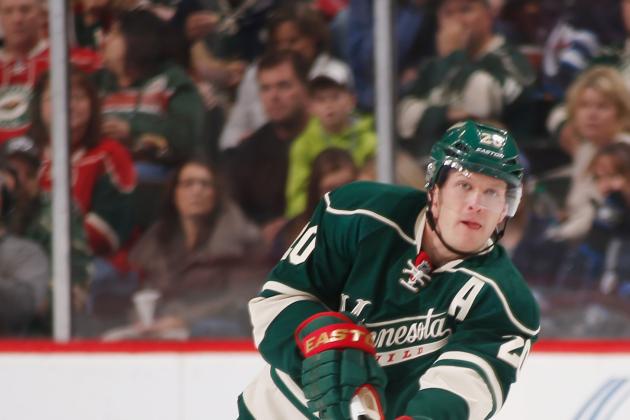 Bruce Kluckhohn/Getty Images

Even Strength: Suter leads the entire NHL in time on ice per game by defensemen and is an even-strength workhorse for the Wild. He's effective and does it while mentoring young Jonas Brodin as he finds his way in the NHL. Suter is excellent in all facets of the game, and his coverage skills are outstanding.
Power Play: He is a tremendous passer who has a quality shot from the point and can send an effective headman pass up the ice at a moment's notice. Suter can adapt to the game as needed but is at his best when dishing off to others and finding seams that create advantages.
Penalty Kill: A tireless worker, Suter can log huge minutes on the penalty kill and leads his team in all three categories this season. In an era when many free-agent signings are not close to value, Suter has been worth every penny to the Minnesota Wild.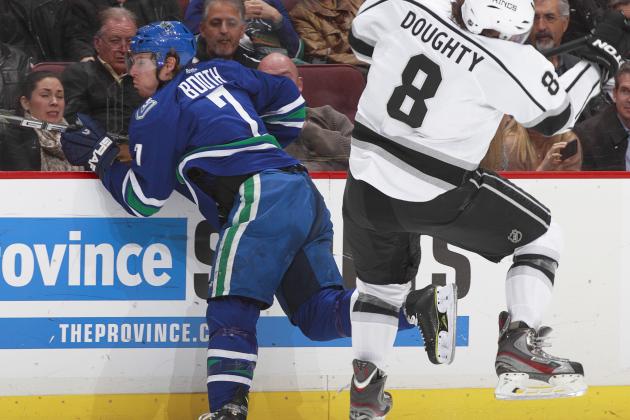 Jeff Vinnick/Getty Images

Even Strength: Drew Doughty is a physical player with a famous mean streak—enter his area of the ice under extreme caution. He's a strong positional player and can carry or pass the puck to safety. Doughty's offensive side gets most of the attention, but his complete skills are on display every night.
Power Play: A tremendous passer, he's more rover than defender with the man advantage. Doughty will engage from his defensive position if he can find a seam and can also overload one side of the ice for expertly puck retrieval. There isn't much he can't do when Los Angeles has the extra attacker.
Penalty Kill: Doughty plays over two minutes a night when Los Angeles is short-handed and is a quality player in this role. It ranks him fourth on his team, but he's part of the regular rotation in Los Angeles.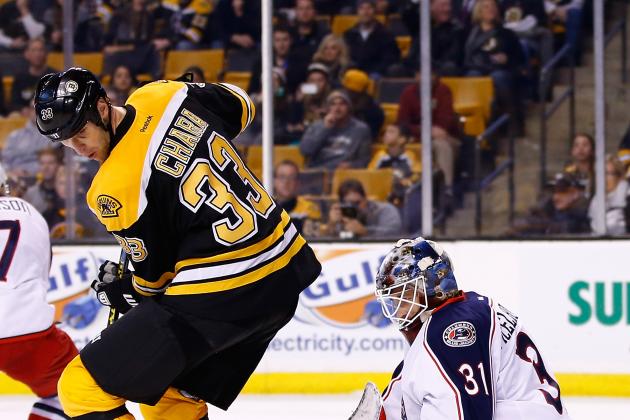 Jared Wickerham/Getty Images

Even Strength: In the entire National Hockey League, no one plays the bad man better than Zdeno Chara. He also plays the role of shutdown defenseman very effectively and can move the puck well by passing it. Chara's wingspan is insane, and that means he can stop the rush long before the opposition can get set up to make a play.
Power Play: Chara has one skill in his arsenal no other defenseman can use: He can block out the sun for the goaltender on the power play. The big man can win any battles in front of the net, so he's useful in all three disciplines.
Penalty Kill: Having the wingspan of a Condor is very useful for the penalty kill, and in battles along the wall, Chara is without equal in today's National Hockey League. Chara has been able to maintain his workload into his late 30s, an incredible feat.