GIF: Sandro's Thunderbolt Strike for Tottenham Against Manchester United
December 1, 2013

Michael Regan/Getty Images
In a tight game at White Hart Lane on Sunday, Sandro scored a second-half strike that saw the entire world's collective jaws drop in amazement.
After Wayne Rooney had equalised for the visitors before half-time, Spurs came out swinging and re-took the lead from the most unlikely of sources.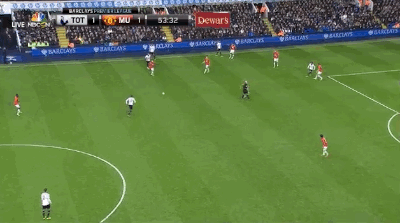 B/R UK
The Brazilian defensive midfielder, who has scored one pearler in the past for his club, let fly from distance and arrowed this strike into the top corner.
David De Gea could only stand and watch.
Here's a reverse angle of the strike:
B/R UK
Keep it with Bleacher Report throughout the day for all the action.