Seriously, Just Get Out: 10 MLBers Who Should Just Leave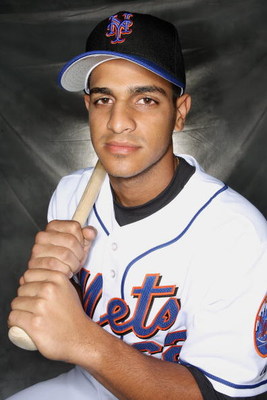 Some players just irk me. Whether it be delaying an inevitable retirement (yes, I'm calling out Brett Favre in a slideshow for MLBers) or just failing at the game, these players are not worthy of a job at the professional level and should really just get out. Seriously.
This is my first slideshow and some of the players I—okay wait a second how is slideshow a misspelling? Way to fail, spell check. You too get out—criticize aren't totally deserving, and it is all in good humor.
The reasoning will be real but a bit exaggerated. I was going to do the Nachmany Nine, but felt obliged to leave that creative idea to Schottey. Way to take that idea first, Schottey, now get out. See what I mean? :)
So here we go. Time to profile the MLBers who should really just get out. And when I say get out, I mean get out.
10. Fernando Martinez
You finally get your chance, and you TOTALLY blow it. You've got to be kidding me with this "best prospect the Mets have had in a while" garbage.
Martinez doesn't run out a popup to the catcher because he thinks it's going to get caught. Get caught!? What percentage of popups to the catcher ACTUALLY get caught?
I mean come on. It's got to be only like 99 percent or something. Seriously F-Mart (should be changed to you get an F for your Start), just get out.
9. Jason Varitek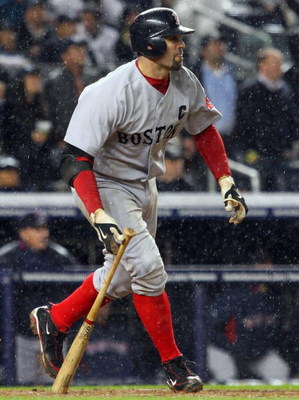 What's this I hear about you hitting two absolute BOMBS tonight to power your team to a win? No. Not good enough. You have failed.
Nobody wants to hear the "Captain" stuff anymore because you failed at that too. The Red Sox could have Russell Martin (there were actually off-season rumors of that) but NO, they had to stick with you.
You have no talent left and belong on a AA roster. Oh yeah, you don't. Why? Because you have failed. Get out. Now.
8. Raul Ibanez
Great job, Raul. You let Adrian Gonzalez hit a home run and now you're no longer the league leader in home runs.
You may be the hottest hitter in baseball right now and happy with your numbers thus far, but you shouldn't be. Why? Because you failed at being the best hitter in the league.
I even wrote an article about you being the best hitter in the league and what do you do? Fail. Really badly.
I can't believe how much one person can fail at once to the point that they have one of the best sets of numbers in the Major Leagues. Just terrible, Raul. Get out.
7. Jake Peavy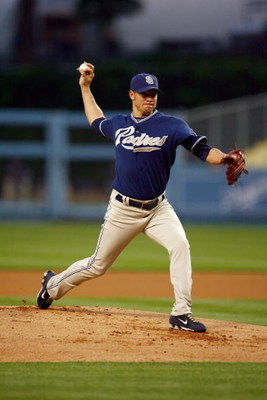 Are you KIDding me? Exercising a no-trade clause because you care about your family?
No real baseball player cares about their family. Just ask Barry Bonds—the one person who shouldn't have gotten out. I mean, what did he do SO wrong?—about caring about your family. He'll respond with, "Hey kid, try this." Succinct and straight to the point. I applaud the man.
You get a chance to go to a playoff contender and fail at taking the chance. You decided to stay with the PADRES.
Just come on. Get out of San Diego. Then get out of wherever you're traded. Then get out, period.
6. Lou Piniella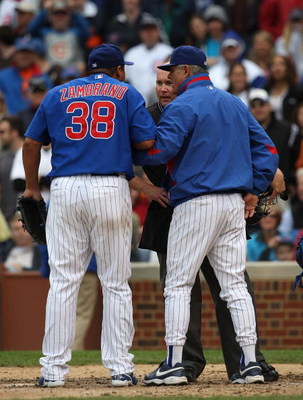 Pulling Zambrano back when he's about to pop an umpire? Come on Lou, you've got to sit back and watch the fireworks. But NO, you just HAVE to fail in the way you did, restraining Carlos.
We were cool when you were being rude with umps, but this is something I can't commend.
Carlos was about to do something entertaining, and yet you can't see anyone steal your thunder with the umps. Get out, jealous bastard.
5. Zone Rating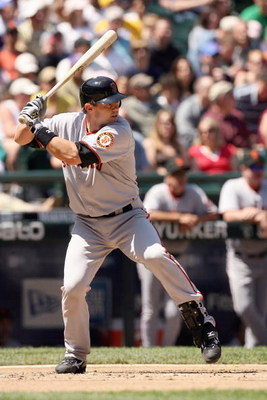 This new statistic is starting to annoy me. Apparently, due to this, the Giants are actually regarded highly for something. On defense. And it has nothing to do with Barry Bonds.
Get out, Zone Rating. We all hate you and your "the Giants aren't that bad" ways. Because, in reality, they are. You aren't real. You're just a number.
I'm going to cut the paper you're on because you have failed so bad at quantifying team defense.
Next time listen to a scout—Zone Rating, please get out.
4. Todd Tichenor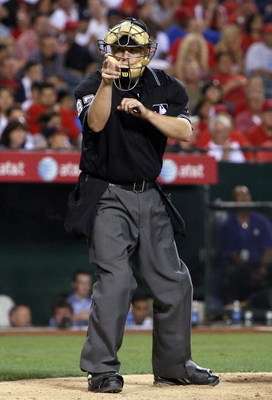 You're an ump. That's already a bad thing in my eyes.
You threw someone out tonight because they were arguing with you. I don't appreciate that. I like to see you umpires belittled, and you cut short the fun. That's strike two.
You didn't just throw out one person, you threw out four people. That's strike five, I believe. Tichenor threw out Ron Gardenhire, Terry Francona, Mike Redmond, and Jason Varitek (that is semi-okay though since he's No. 9). I believe that brings you to strike four and a half. Yeah, you're out.
You know what you do when you fail bad enough to get four and a half strikes on you? You get out, fast.
So yeah, get out, Todd Tichenor.
3. Joba Chamberlain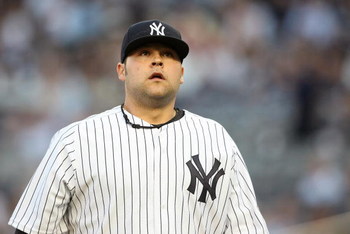 CC Sabathia was still mad at LeBron James from last year when he wore a Yankees cap to that Yankees-Indians playoff game when Sabathia was still on the Tribe, so he decided to go to the next game of Cleveland-Orlando sporting a Magic cap.
Nothing wrong with that, revenge is revenge. But then Joba Chamberlain has the AUDACITY to ask "playfully", "You got an extra ticket for me?"
NO. NOBODY HAS OR WILL EVER HAVE AN EXTRA TICKET FOR YOU. NOBODY LIKES YOU. YOU PROBABLY WEREN'T EVEN INTOXICATED WHEN YOU GOT THAT DUI. THE COPS JUST HATED YOU.
Playfully asking, huh? Sure. He was probably asking because his cheap ass couldn't buy a ticket on his own. Just get out, Joba. I better not see you at a Cavs game.
Chien-Ming Wang
Great job failing at having a good start. After we finally have faith in you to have a good year, you fail.
And what's worse? You have an ATROCIOUS start to the year and you actually get out, but then come back and try? No. You don't do that.
You stay out. That 20.45 ERA after that "solid inning" is looking real nice. Get out, and stay out.
1. Clay Zavada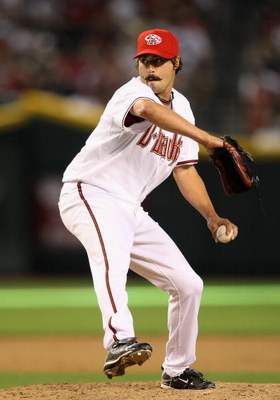 NO. JUST NO. YOU CAN'T PULL THAT MUSTACHE OFF.
You are not Rollie Fingers. You are not Dennis Eckersley. You are not close enough to having the respect points to pull that off.
You're a mopup reliever with the DIAMONDBACKS for heaven sakes, give it up. Keep trying and you'll keep failing. Get out. Now. Even after you shave you aren't allowed back.
Ways to get out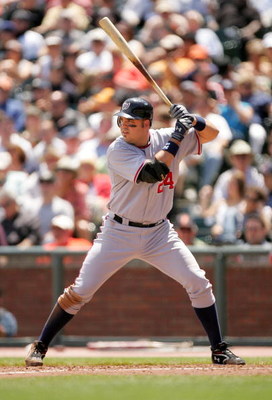 There are plenty of ways for these guys to follow my advice. They could request a send down. They could go to Japan and play for a team there. These players could immediately retire.
They could also go play for an international league team. Hey, why not just go play for the Washington Nationals? That's getting out at it's best.
Keep Reading