ESPN's College GameDay was in Auburn to catch the Iron Bowl, and there was no shortage of creative fan signs.
Here are some of our favorites.
This is technically true.
Greatest college game day sign ever #hailsouthern #SouthernNotState pic.twitter.com/tozoUSL82b

— Jarrett Prince (@jarrett_prince) November 30, 2013
It wouldn't be a college football Saturday without some Miley Cyrus signs.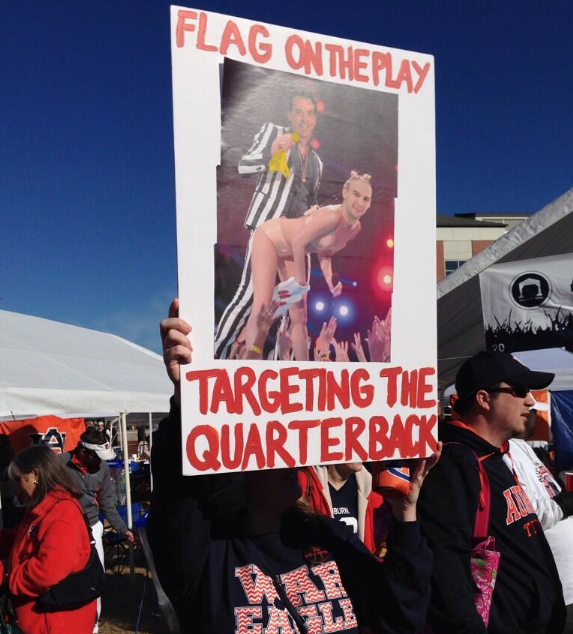 via @brittystewie
Cool tat, bro.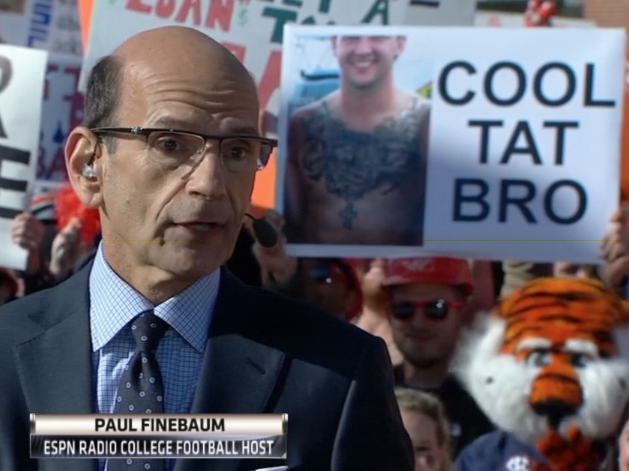 via ESPN Broadcast
Of course there are some shots at Katherine Webb.
Nick Saban is barely tall enough.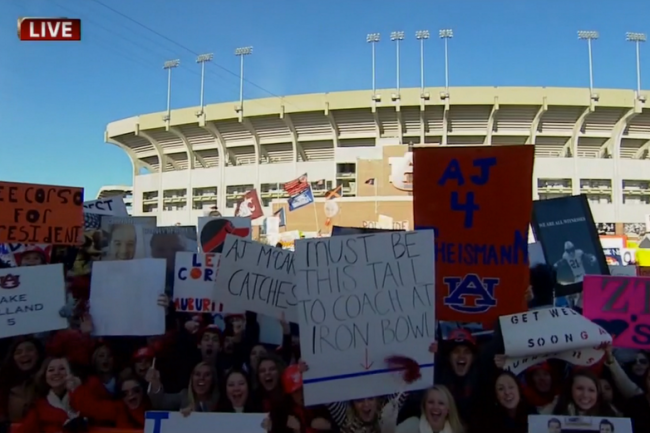 via ESPN Broadcast
More height jokes.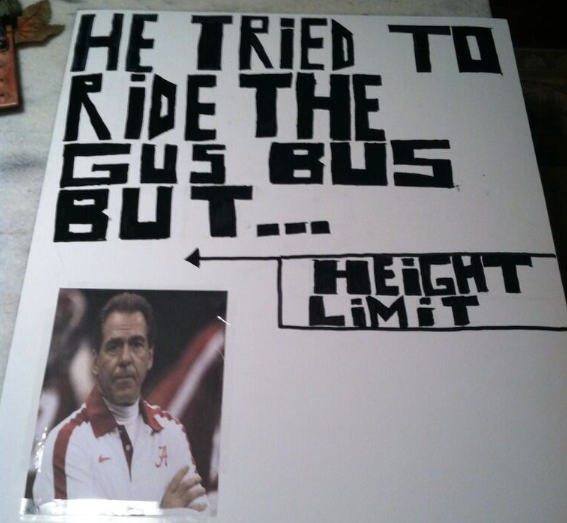 via Busted Coverage
Ouch.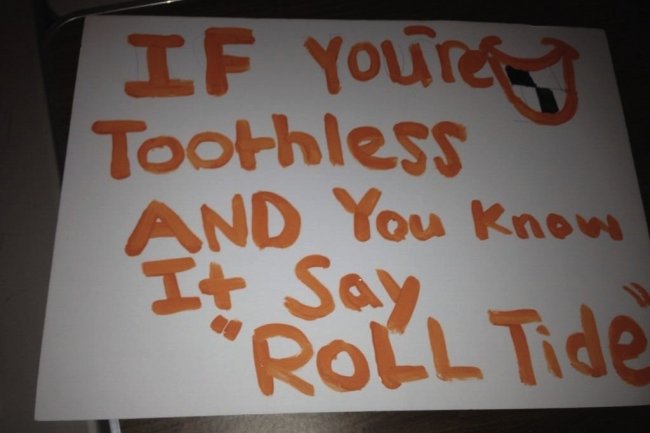 via @brandon7dunson7
More K-Webb references.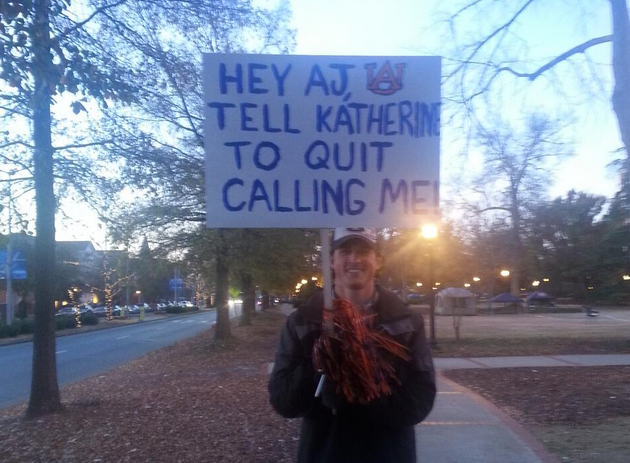 via @onthemarksradio
Low blow.
Gameday Signs pic.twitter.com/BfpU2lprUC

— Jason Marks (@OnTheMarksRadio) November 30, 2013
Hide yo' trees!
RT @jonsol: Harvey Updyke's spirit lives on at GameDay. pic.twitter.com/SLP8lsbyUn

— George Schroeder (@GeorgeSchroeder) November 30, 2013
Hat tip to Busted Coverage for a few of these.