Manchester United Transfer News: Time Has Come to Forget Leighton Baines
Use your ← → (arrow) keys to browse more stories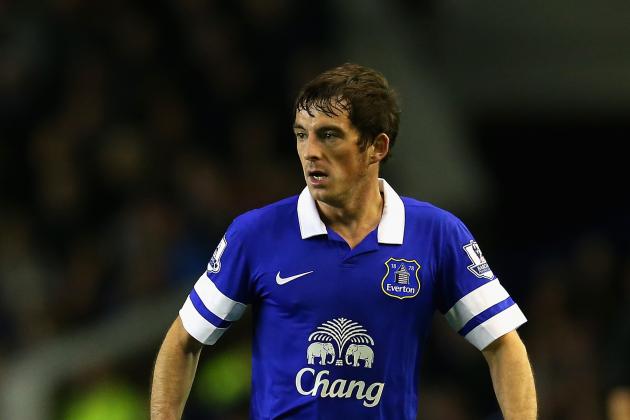 Julian Finney/Getty Images

In the build-up to this January transfer window and in the last three or four windows before it, Leighton Baines has risen as one of Manchester United's prime targets.
A player with whom the club are now even more likely to be linked with thanks to David Moyes' appointment as manager of the Old Trafford outfit, Baines isn't the man to take the club forward, however.
Under Moyes, the Toffees were renowned as hard sellers, never an easy club to pinch top performers from, and while some may argue as to what Roberto Martinez brings on the pitch, off of it, Bill Kenwright has brought in another boss proven to be just as stern when it comes to holding onto his stars.
Out until January with injury, the left-back was being tipped to have played his last game for Everton, but Martinez commented on the rumours, per the Liverpool Daily Post (h/t ESPN), saying:
Has Leighton played his last game for us? I don't see it that way at all, especially given where we are—not at all. If I assess the season so far, we have got fewer points than our performances deserved, so we are very close to getting a bigger average of points between now and the end of the season.

If we do that, then we have a great opportunity to achieve our aims, and so in that situation you can imagine we would never try to sell players in this January window. In January, if we do anything it will be to try and improve the squad, to give a better opportunity to our players to finish strong.
Left-back is undoubtedly an area of concern for United. As things stand, the club are relying on the good form of Patrice Evra, but at 32 years of age and with just over 18 months left on his current contract, it's understandable that the club may consider cashing in on the Frenchman's services.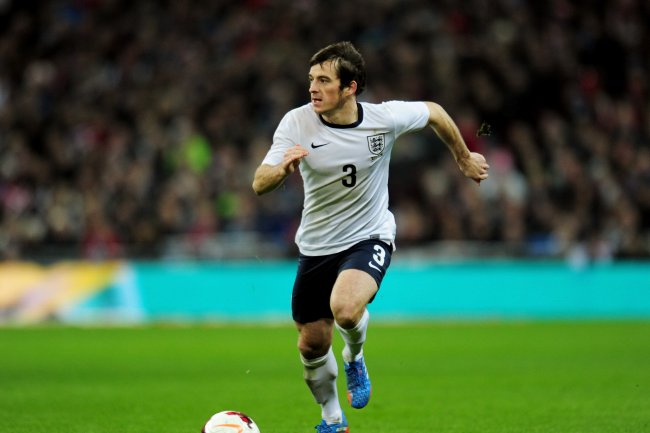 Shaun Botterill/Getty Images
That's not to say Baines wouldn't be worthy of an investment, but perhaps not the investment that Everton are demanding, which one would think stands at £15 million or more, given that was the value of United's last rejected bid this summer, per the Guardian's Jamie Jackson.
Who would be the best option for United in January?
Baines will turn 29 this December, and as such isn't quite a spring chicken himself. Granted, he's one of the finest full-backs that the English top flight has to offer—Squawka show that he created 116 scoring chances last season—but long-term potential is a factor that Moyes must consider.
Among the club's current ranks are Fabio da Silva and Alexander Buttner, both of whom are young and have shown promise at left-back, but aren't up to the quality that a club of United's stature demand right now. More immediate impact would be needed before waiting for that pair to mature if Evra were to leave.
There are other, younger options out there, though. Recent weeks have seen the likes of Southampton's Luke Shaw, Sevilla's Alberto Moreno and Alex Sandro of Porto all linked with United, the latter of whom is the oldest at 22.
The trio would all demand as much as, if not more of an initial outlay than Baines, but what the starlet options lack in Premier League experience they make up for in the potential to become one of its stars in the years to come.
Baines would give Moyes another few years of comfort at left-back and is a safer option given that he's a battle-hardened veteran of English football at this point.
However, United have never been the kind of team to take the easy route, and risk has often proved rewarding, so why change now?