The San Francisco 49ers have needed wide receiver Michael Crabtree for some time now.
That statement is well known given the 49ers' offensive woes before Week 13 against their division rival St. Louis Rams.
Quarterback Colin Kaepernick has missed his No. 1 target last year for the duration of the 2013 season. Crabtree, who has yet to take the field thanks to a ruptured Achilles tendon suffered during organized team activities (OTAs), is preparing to get himself back on the field—something he tweeted on November 27.
One day at a time..

— Michael Crabtree (@KingCrab15) November 27, 2013
We all know the story. Without Crabtree, San Francisco's passing offense has relied almost solely on wide receiver Anquan Boldin and tight end Vernon Davis. Opponents have done their best to shut those receivers down which, in part, has resulted in the 49ers passing offense ranking dead last in the NFL with 1,908 passing yards.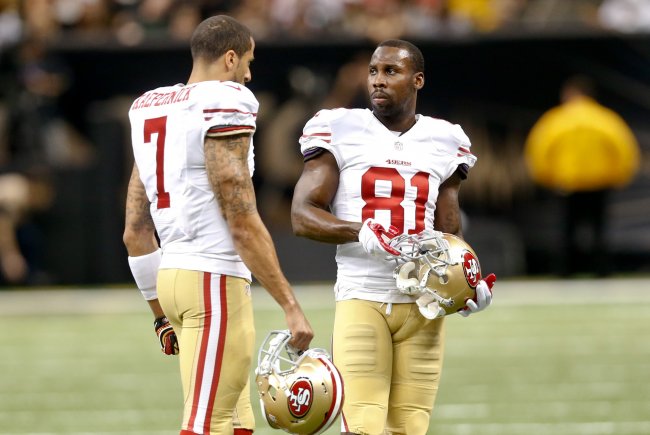 Derick E. Hingle-USA TODAY Sport
San Francisco's other veteran receiver, Mario Manningham, returned in Week 9 from a knee injury and that helped. Yet Crabtree's return should prove to be the major difference-maker in the 49ers' prospects for the remainder of the season and playoff potential.
Finally, the good news is in—Crabtree has been activated per the 49ers' website.
Full details on the #49ers activating Crabtree off the Reserve/PUP List. http://t.co/MVDlYXdhYQ

— San Francisco 49ers (@49ers) November 26, 2013
Being activated and taking the field are two different things. Taking the field and having a significant impact during games is also different.
When should the 49ers expect to get Crabtree on the field, and more importantly, what role will he have against the Rams in Week 13?
Crabtree's name was absent from the 49ers' injury report leading up to Week 13 and the wideout has been participating in practices, per Matt Barrows of the Sacramento Bee.
Michael Crabtree was not on the #49ers' injury report today, meaning that he practiced in full.

— Matt Barrows (@mattbarrows) November 28, 2013
But head coach Jim Harbaugh has been vague about Crabtree's eventual season debut, per Barrows.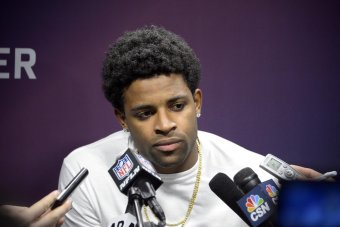 Kirby Lee-USA TODAY Sports
"Hope for the best and we'll have a plan if [Crabtree] is not able to go," Harbaugh said. "It's pretty much that simple."
Fans and analysts know that Harbaugh can hide the team's intentions in the days leading up to any particular game. Given San Francisco's offensive ineptitude, is the team really considering giving Crabtree another week to prepare for full duty?
Probably not.
Rams head coach Jeff Fisher feels this way and anticipates that St. Louis will have to contend with Crabtree, per Matt Maiocco of CSN Bay Area.
Coach Jeff Fisher and the Rams expect to see 49ers WR Michael Crabtree at full speed on Sunday. http://t.co/CzUFYGlXto

— Matt Maiocco (@MaioccoCSN) November 27, 2013
Fisher revealed his feelings via Cam Inman of the San Jose Mercury News:
We hoped that maybe he'd wait another week. It just gives them another weapon and creates problems for us defensively. Certainly you're not going to play the player unless he's fit to play and 100 percent. But people come back from Achilles all the time.
The 49ers have to realize this and should be utilizing this element appropriately. The Rams have to prepare for Crabtree regardless of whether or not he plays. His impact is that significant even if Crabtree has yet to take the field in 2013.
#49ers Michael Crabtree practiced fully. Great sign for him playing Sunday against #Rams.

— Bill Williamson (@BWilliamsonESPN) November 28, 2013
This point is also backed up by Barrows.
If Crabtree does return in Week 13—and it would be wise to assume he does—Kaepernick and the 49ers offense will be that much more potent.
Kaepernick is already anticipating Crabtree's return and feels it should not take too long for him to get back on track, per Maiocco, by saying, "I think he's someone who's very easy to throw to. So I don't think that'll take long."
Colin Kaepernick on the return of 49ers WR Michael Crabtree, being thankful and many other topics. http://t.co/R5NnCdjr6s

— Matt Maiocco (@MaioccoCSN) November 27, 2013
Even if Crabtree plays sparingly against St. Louis, the added target should provide significant dividends for Kaepernick.
It will also take pressure off of San Francisco's other receivers—Boldin and Davis.
That facet alone helps upgrade the 49ers offense moving forward. Kaepernick needs receiving help.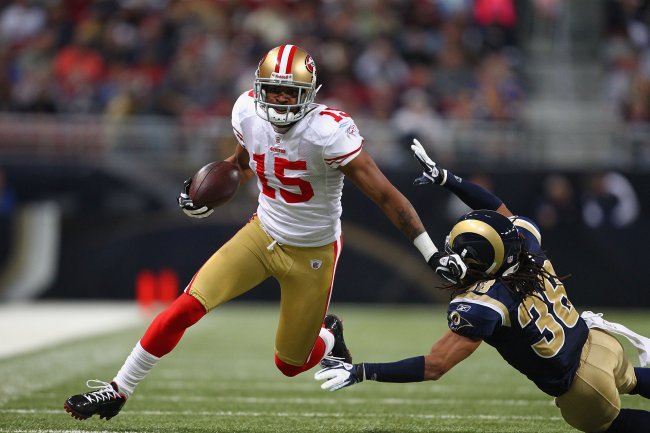 Dilip Vishwanat/Getty Images
With Crabtree back, he will get it.
49ers fans—and certainly the coaching staff as well—have been anticipating the trio of Boldin, Crabtree and Davis for the entire season.
Now, they will get it.
For the 49ers, who are vying to get their offense back on track, Crabtree's return could not come a day too soon.
All statistics, records and accolades courtesy of Pro-Football-Reference.com unless otherwise indicated.
Peter Panacy is a featured columnist for Bleacher Report, covering the San Francisco 49ers. Follow him @PeterMcShots on Twitter.