Steelers vs. Ravens: Key Players to Watch in Thanksgiving Showdown
Use your ← → (arrow) keys to browse more stories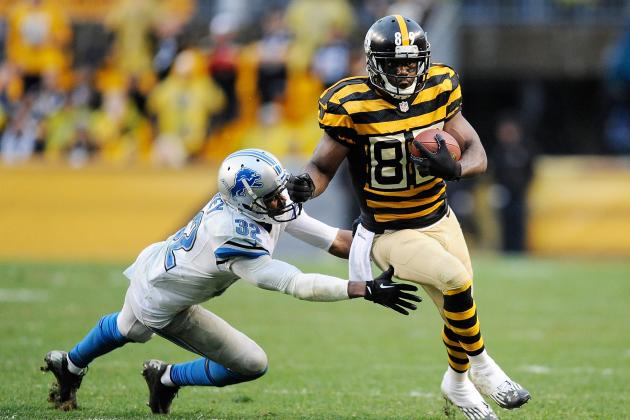 Joe Sargent/Getty Images
Jerricho Cotchery will be a key player on Thanksgiving.
The Pittsburgh Steelers and Baltimore Ravens will face off at 8:30 ET on Thanksgiving night in a battle of 5-6 AFC teams looking to salvage poor starts. There are a few key players on either side that will influence the outcome of the contest.
After starting their season 2-6, the Steelers have gone 3-0 in their past three games and have played well enough to have an outside shot at one of the AFC Wild Card spots not occupied by either the Denver Broncos or Kansas City Chiefs.
The Ravens, on the other hand, were 3-5 before winning two of their past three games. Their offense has let them down on more than one occasion in 2013, and that will be the key for them closing out the season.
Multiple players have the potential to have an impact on this game, but here are the key players to monitor.
Ray Rice, Baltimore Ravens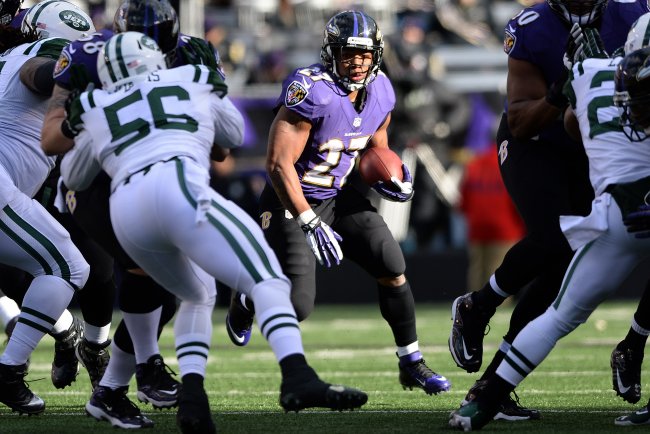 Patrick Smith/Getty Images
Ray Rice finally rushed for 100 yards two weeks ago, and it was the first time this season that he eclipsed the 100-yard mark. The Ravens still lost by three to the Chicago Bears (23-20), but his effectiveness on the ground gave Baltimore a chance.
Unfortunately, he followed that great performance up with 30 carries on 16 yards against the stout rushing defense of the New York Jets. He has been mired by inconsistency all season long, and the Ravens have suffered.
Rice doesn't necessarily need 100 yards on the ground for the Ravens to win, but he'll need to average over 4.0 yards per carry and score a touchdown or two in the red zone. Rice has looked sluggish at the onset of the handoff and hasn't really been able to pick up any speed or momentum as a result—hence his struggles in 2013.
With a strong performance from Rice, Joe Flacco and Co. stand a much better chance of winning.
Jerricho Cotchery, Pittsburgh Steelers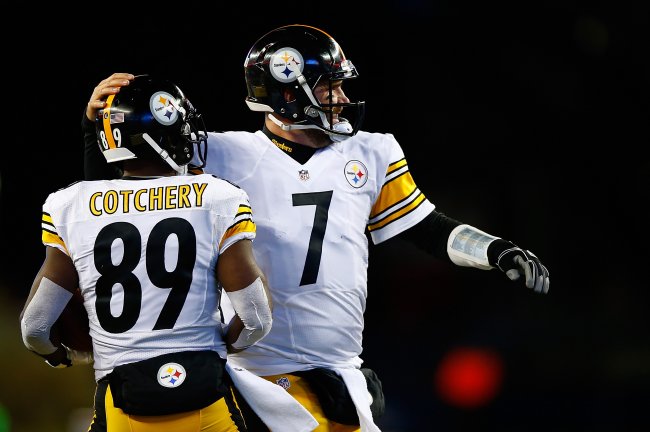 Jared Wickerham/Getty Images
Jerricho Cotchery was targeted just once with no receptions last Sunday against the Cleveland Browns, but prior to that, he had a streak of three straight games with a touchdown. In fact, he hauled in three touchdowns against the New England Patriots to start the streak.
Cotchery already has a career-high seven touchdowns on the season, as he has become Ben Roethlisberger's favorite red-zone target. His ability to get open against the Ravens secondary will have a major influence on how many points Pittsburgh can put up on the board.
Don't expect big receptions or yards from Cotchery, though. He's only recorded five or more catches twice this season, and only twice did he rack up over 90 yards receiving. It'll be in the end zone where he makes his presence felt.
If nothing else, the Ravens should focus enough on him in the end zone to open up holes for Roethlisberger's other weapons.
Justin Tucker, Baltimore Ravens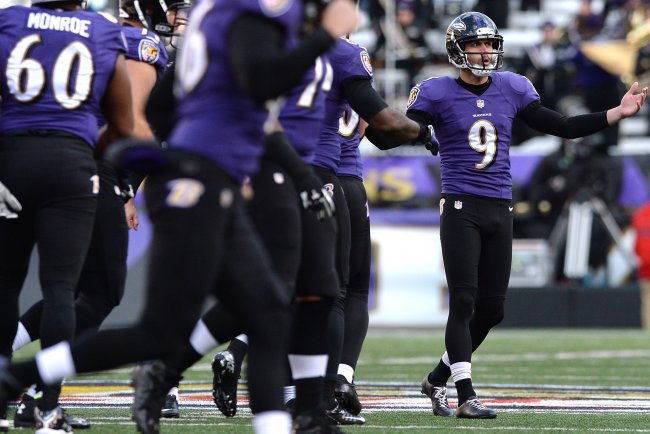 Patrick Smith/Getty Images
It's not often that a kicker influences the outcome of a game, but a contest between two inconsistent offenses and strong defenses will make Justin Tucker very important to the Ravens.
With potentially long field goal tries a possibility in the game, the kicker who can hit from long range will give his team the edge. Pittsburgh kicker Shaun Suisham has yet to attempt a field goal from 50 yards or more this season, whereas Tucker has hit 4-of-5 from that distance.
Tucker has a strong, accurate leg, and Flacco should feel comfortable knowing that a halted drive will still result in points. Even if the offense stalls at the 35-yard line, Tucker has a good chance of converting.
Tucker's ability to hit from 50-plus yards makes him a weapon for the Ravens.
Le'Veon Bell, Pittsburgh Steelers
Matt Sullivan/Getty Images
The emergence of Le'Veon Bell out of the backfield has helped to spark Pittsburgh's recent success. Even though he's never totaled 100 yards on the ground in a single game, his presence in the passing game more than makes up for his inability to reach that benchmark.
Running against the Ravens is easier than it has been in recent years, but their 11th-ranked rush defense is still dominant at times. They allow 102.6 yards per game on the ground, and Bell will have a tough time running up the middle. Look for most of his yards to come off stretch or toss plays.
If Bell can tally 100 total yards and find his way into the end zone, Roethlisberger will be able to set up the deep ball and look for Antonio Brown or Emmanuel Sanders over the top of the secondary. Roethlisberger will need the play action to be successful in the this game, and if Bell isn't effective, the play action won't be either.