Tottenham Hotspur will aim for a morale-boosting result when they travel to Norway to take on Tromso in the group stage of the Europa League on Thursday.
Andre Villas-Boas has been under fire for Spurs' less-than-stellar start to the Premier League campaign, with his side scoring all of nine goals in 12 matches. The latest result was especially painful for Tottenham fans—a 6-0 drubbing at the hands of Manchester City.
Despite their struggles, the English side have enjoyed an easy go of things in the Europa League. They've won all four appearances and aim to post a perfect record heading into the knockout stages.
The same cannot be said for Tromso. The Norwegian club have lost three and drawn one in their four matches and are simply looking for some momentum with hopes of advancement looking slim.
Let's jump into Thursday's showdown right now.
When: Thursday, Nov. 28, at noon EST, 5 p.m. GMT
Where: Alfheim Stadium, Norway
TV: Fox Sports 1 (U.S.), ITV4 (U.K.)
Live Stream: ESPN3

Top Storyline to Watch: Can Andre Villas-Boas Save His Job?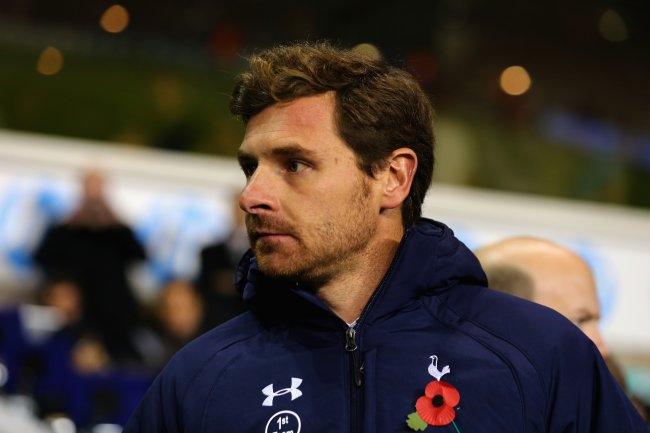 Ian Walton/Getty Images
At first, Tottenham's plan to replace Gareth Bale, the star forward who left for Real Madrid over the summer, seemed both sound and promising.
Newly welcomed manager Andre Villas-Boast brought in a heap of young players with potential to the fold, and while they didn't add any established stars, there was plenty of promise within the ranks.
It hasn't quite lived up to that. Roberto Soldado and Gylfi Sigurdsson have combined for seven of Tottenham's nine EPL goals.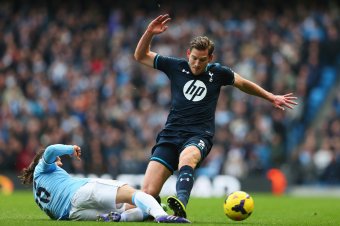 Alex Livesey/Getty Images
Only two other players have scored, with Andros Townsend and Paulinho each netting one in a combined 83 shots—28 on goal. Tottenham have scored one goal in their last three Premier League matches and three in their last six.
This offensive lethargy has led to a slump for Spurs, who were firmly entrenched in the top four early in the 2013-14 season with 13 points in their first six games. Now, they're tied for eighth place.
Many have been loud and clear, including ESPN play-by-play guru Ian Darke, that the pressure is indeed building around AVB as he looks to pick his team up from this awful stretch of football.
According to David Hytner of The Guardian, Villas-Boas is "clinging to his job" as the Spurs executives contemplate whether or not to continue with him as manager.

It got so serious that Villas-Boas addressed rumors himself about losing his place in the locker room. According to ESPN, he turned down the notion that he is "fallen out" with his players.
Don't get me wrong—Villas-Boas' job certainly won't rest on this performance in the Europa League. But if his side can build some momentum offensively, a couple of wins in the Premier League could gain him some support in the wake of troublesome times.
Prediction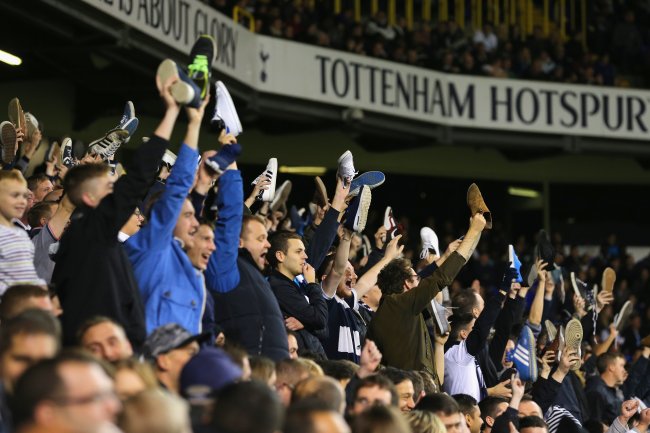 Ian Walton/Getty Images
Tottenham have been pretty bad in the Premier League this season, but the exact opposite could be said of their performances in the Europa League so far. Not only have they won all four matches, but Spurs also boast a plus-eight goal differential.
Looking across the pitch, Tromso don't boast nearly enough talent to compete with even the most dysfunctional Premier League clubs for 90 minutes. Not only have they failed to win any of their four Europa League matches, but they also are tied for dead last in Norwegian league Tippeligaen.
Tottenham aren't playing their best football by any stretch of the imagination, but the opponent doesn't match up to be much of a test.
Tottenham 3, Tromso 0