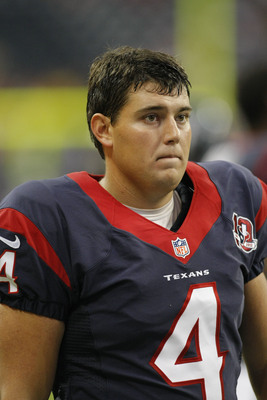 December 4, 2016
Bullock has quietly righted his ship over the past two weeks. He hasn't missed, and has connected from 51 and 49 yards in the process.
Bullock has hit from 48 yards or more in four of the past five weeks. He's about the only thing trending upward with the Texans offense, but still is on the back end of fantasy kicking options.
Like the new article format? Send us feedback!