Athlete Dating Résumés: Cristiano Ronaldo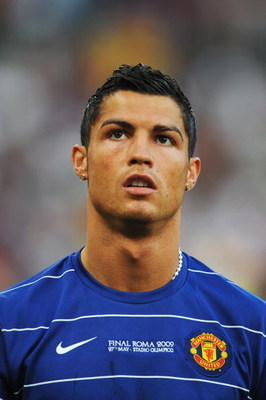 In America, chicks dig quarterbacks.
For the rest of the world, chicks dig famous footballers.
And when you are a star for one of the most popular teams in the world and you look like Cristiano Ronaldo...let's just say you won't be hurting for companionship.
One girl he dated said that he didn't even need bodyguards because he had an impenetrable fortress of women surrounding him at all times.
So, even though he and Manchester United lost the Champions League final, I think it's safe to say that Ronaldo will not be down in the dumps for too long.
Let's take a look at his dating résumé—all the women that he has dated or was rumored to be with at any time.
Karina Ferro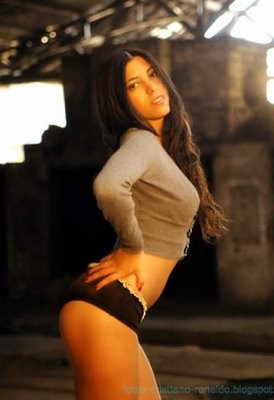 Karina Ferro had been linked to Ronaldo from 2002-2005, during which time Ronaldo was linked to various other women. I guess she didn't mind not having an exclusive relationship with the man.
It apparently didn't spoil her appetite for pretty boy athletes, as she also dated Rafael Nadal a few years later.
Jordana Jardel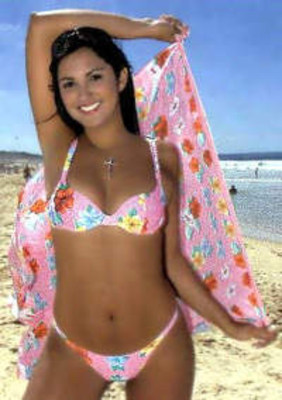 Jordana Jardel is a Brazilian model. Here is an extensive list of things I know about her:
1) She looks good in a bikini.
2)
Marina Rodrigues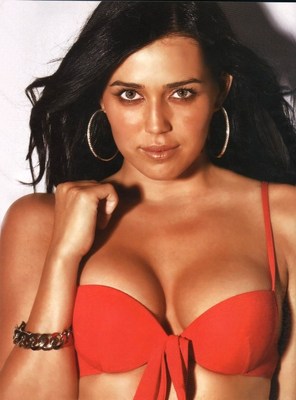 Marina was Miss Portugal in 2004.
Her solution to obtaining world peace was, "Um, I don't know. Can I start dating famous people now?"
That answer won her the crown.
Isabel Figueira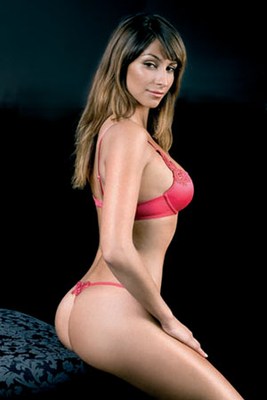 Isabel is an actress and model from Portugal.
She developed a thing for soccer player playboys, marrying midfielder Cesar Peixoto a couple of years later. She even had a child with him.
Merche Romero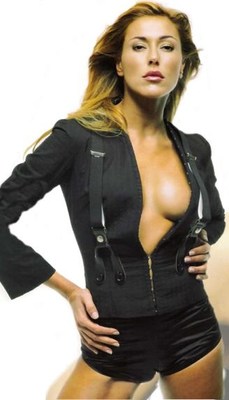 Merche was Cristiano's first cougar. She was nine years older than him.
Ronaldo never confirmed or denied that they were together, but Romero came out and publicly said that they had broken up.
Diana Chavez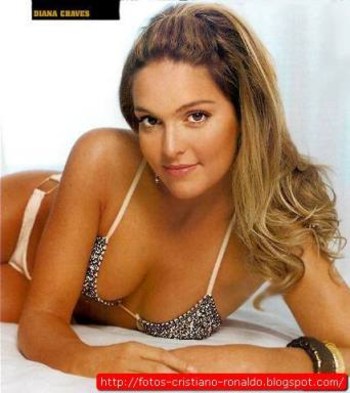 Diana Chavez is an actress who has such roles to her name as "Woman" in The Three Burials of Melquiades Estrada and the unforgettable "Hot Girl at ATM" in an episode of CSI: Miami.
Ronaldo didn't date her for her talent. I think we can all agree on that.
Soraia Chaves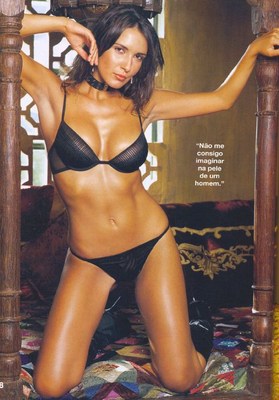 Chavez is probably the first legitimate actress that Ronaldo dated. She actually won a Portugese Golden Globe.
Strangely enough, I don't think he dated her for her talent either...
Luciana Abreu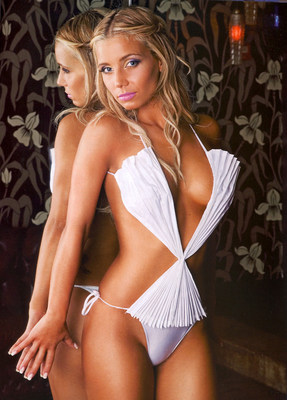 Luciana Abreu is a Portugese singer, actress and television host. She started out on Idolos, the Portugese version of American Idol.
Although her involvement with Ronaldo was just rumored, it's not hard to see why he would be interested.
Gemma Atkinson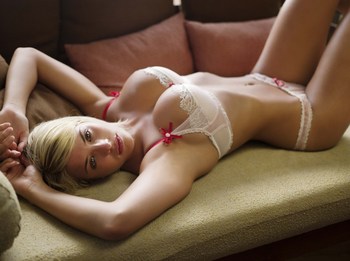 Atkinson had a very high-profile breakup with Ronaldo when she claimed that the relationship ended when she "caught him shagging prostitutes."
I have a very hard time believing he could have found a prostitute that could even come close to how hot Atkinson is.
Bipasha Basu
Bipasha Basu is an actress that is considered one of the more mainstream in Bollywood.
She was photographed kissing Ronaldo while still in a relationship with her current boyfriend, John Abraham.
Scandalous!
Carolina Patrocinio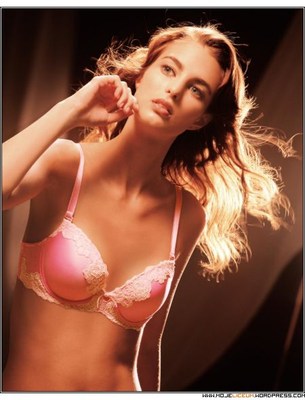 Patrocinio is actually a popular children's television host.
Why didn't they have hosts like this when I was growing up?
Summer Sanders does not count.
Maria Sharapova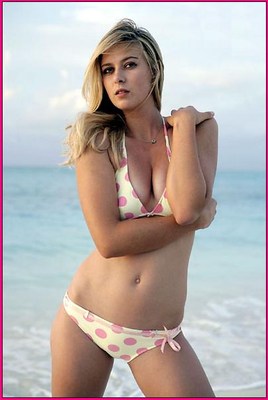 Sharapova is on many a man's dreamgirls list. Not only is she stunning, but she's also one of the best tennis players in the world. Anytime we can combine hotness and athletics, we do.
Ronaldo apparently felt the same way—except he actually had a shot with her, as opposed to the rest of the men in the world.
Niki Ghazian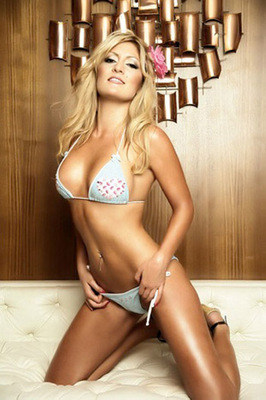 Ghazian is a model who did not waste her time in the limelight by dishing on her hookups with Ronaldo.
She said that when they made their way to his room that she was "definitely not the aggressor."
Imogen Thomas
The ex-Miss Wales was also on Big Brother UK, has a sex tape out there, and has no problem posing nude in photo shoots.
I am shocked—shocked, I tell you—that she dated Ronaldo.
Luana Belletti
Luana is Ronaldo's current fling. This may actually be one of his juiciest romances because Luana happens to be the sister of Chelsea footballer Juliano Belletti.
Dating a rival's sister? That's cold, even for Ronaldo.
More From Mike McD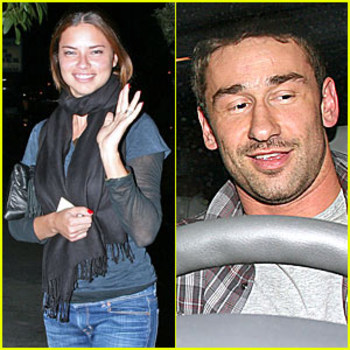 Keep Reading