Chelsea confirmed their place in the round of 16 after they got the point they needed to qualify, but Jose Mourinho will be desperately unhappy with their performance after a 1-0 defeat to Basel.
The excellent Mohamed Salah proved to be a thorn in Chelsea's side once again, scoring the 87th-minute winner to hand the Swiss side a fighting chance of making the knockout stage.
Mourinho's side were poor in every department and the Portuguese coach will be going back to the drawing board to start the inquest. The only positive is that they have qualified for the next round of the Champions League, but they leave Switzerland on a sour note.
Here are six things that we learned from the game.
Chelsea Need to Improve Their Away Form...and Fast
It's a well-known fact that Chelsea have enjoyed a good home record under Jose Mourinho in the past—and present if you like—but their away form has really suffered.
A club of their stature know that it's no good having a fortress at home if you can't pick up the away points, which arguably matter more. In fairness, when the Blues have performed away from home this season, they have really hit top gear.
This has been epitomised by their 3-0 away wins at Steaua Bucharest and Schalke in the Champions League, as well as scoring three against both West Ham and Norwich.
But they really struggled to impose themselves at St. Jakob Park, failing to muster a shot—not just on target—until the 61st minute. However, they never seemed in danger until Salah's strike.
They qualified, but not in the way Mourinho would have liked. They now need to better either Schalke or Basel's result to finish as group winners.
Hardly ideal, with a busy festive period fast approaching.
Basel Have a Gem in Mohamed Salah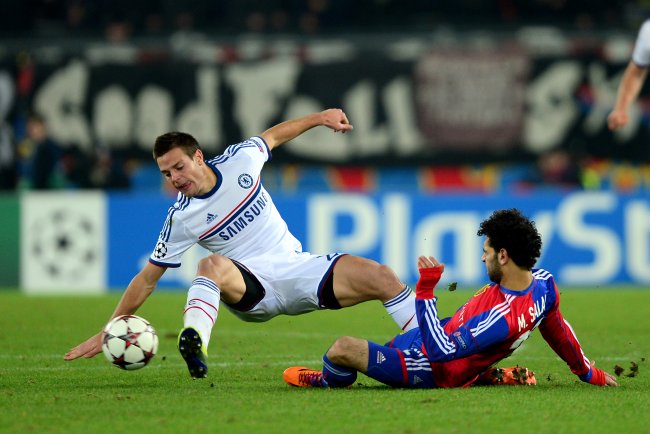 Jamie McDonald/Getty Images
The Egyptian winger, who can also play as a forward, was facing Chelsea for the fourth time this year and the Blues will be hoping to see the back of him.
Just 22 years of age, the highly rated forward was the best man on the park on Tuesday evening, as he was earlier this year when the two sides clashed in the Europa League.
Chasing every ball with his seemingly unlimited tank of energy and causing Cesar Azpilicueta all sorts of problems, it was a masterstroke to switch Salah to the other wing against Branislav Ivanovic.
He took the 50-yard pass played to him with remarkable technique, racing through on goal before tucking away his finish. The composure he holds is admirable.
Surely, with the likes of Xherdan Shaqiri and Granit Xhaka both departing for bigger clubs in the past two years, Salah would be a superb signing for a fee that is unlikely to be more than £10 million.
No Mata, No Creativity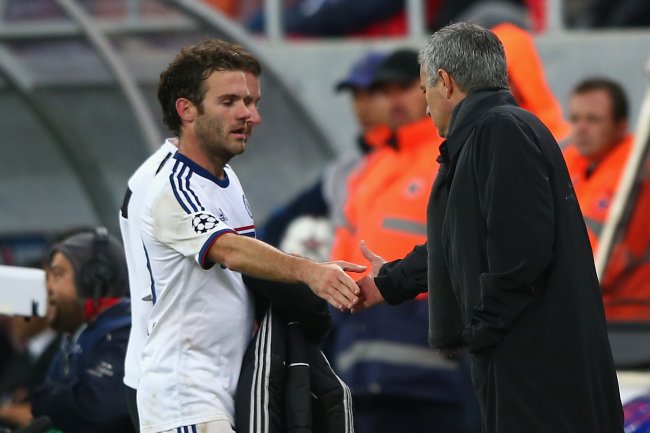 Michael Steele/Getty Images
What is going on at Stamford Bridge between Mourinho and Juan Mata? The Spaniard has started just eight games this season, and while he has not necessarily struggled, he has looked far from his best.
Oscar has taken on the central playmaking role in Mata's absence and has proven to be a worthy replacement, with six goals so far this season. But the Brazilian looked jaded against Basel, lacking that extra yard of pace and sharpness that is usually so clear to see in the 22-year-old. He was replaced by Kevin De Bruyne in the second half.
With Mata on the bench and apparently fit, why was the two-time Chelsea Player of the Year not asked to come and change the game? Chelsea struggled in the final third and did not test Yann Sommer in the Basel goal once.
After the defeat, the questions surrounding Mata's future are certain to intensify with the 25-year-old bizarrely left out again.
Qualification a Realistic Objective for Yakin
So Basel did the double over Chelsea, but does it mean they are good team? Cynics will say they're not, but it's hard to underestimate Murat Yakin's side after two very assured performances against the West London club.
Now on eight points, just one behind the leaders, Basel need just a point away at Schalke in the crunch clash to qualify.
The German side are also chasing qualification, but missed a golden chance to put themselves in the driver's seat, drawing 0-0 away to Steaua Bucharest.
Credit must go to the way Yakin has set up his side, with a high-intensity, attacking style of play. It caused Chelsea a host of problems over the two games, and now they can look forward to the final matchday.
John Obi Mikel's Inconsistency a Concern
After a superb showing against West Ham, Mikel's below-par display against Basel showed exactly why he has not been given a regular role in the Chelsea team.
As a stark contrast to the 3-0 win at the weekend, where he was dominant in possession and tidying up the play, Mikel was a liability in the centre of midfield. Mourinho will be disappointed that the Nigerian failed to continue where he left off.
His midfield partners, Frank Lampard and Ramires, were no better, with all three struggling to impose themselves.
Nevertheless, the duo have proven themselves worthy of their spot in the past.
Mikel? He still has a lot of work to do.
Fernando Torres Needs to Be the Main Man in Europe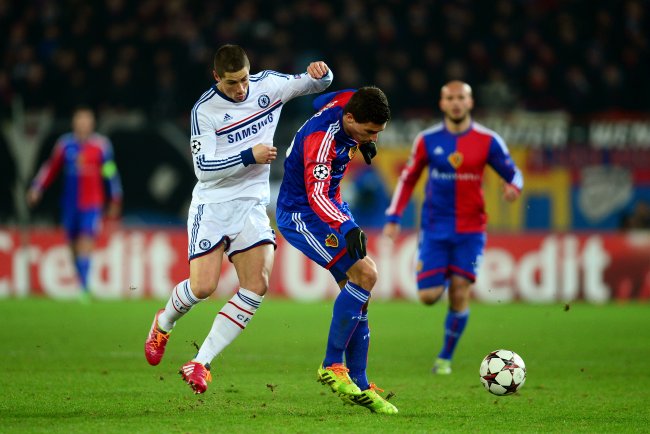 Jamie McDonald/Getty Images
It was baffling to see a seemingly sharp and raring-to-go Fernando Torres benched for the clash against Basel, considering his record in Europe for Chelsea.
Since joining almost three years ago, Torres has hit 16 goals in European competition and got two against Schalke at Gelsenkirchen last month. So why Mourinho continued to persist with Samuel Eto'o, whose better form has been in the league, will confuse many supporters.
Eto'o was forced off with a groin injury in the first half and it altered Mourinho's plans, with Torres entering the fray before half-time.
Unfortunately, he didn't quite have the support from the midfield to make an impact.
It's clear, though, that he did more than Eto'o during his time on the pitch. While he didn't score, the Spaniard will hope that he can force his way back after returning from injury.