Huge Post-Survivor Series WWE Title Plans (Spoiler)
Use your ← → (arrow) keys to browse more stories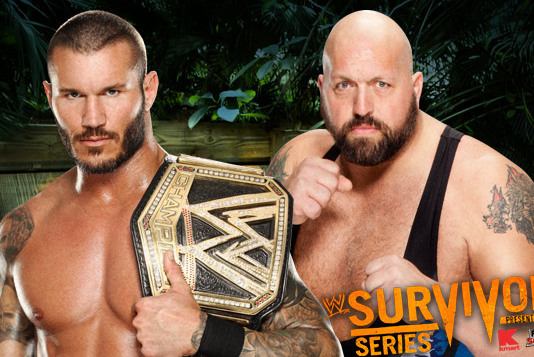 WWE.com

Ever since the fantastic buildup for the John Cena-Daniel Bryan bout at SummerSlam—followed by the match, which lived up to the expectations—the WWE title scene has been a bit lackluster. This is mainly due to poor booking after Randy Orton turned heel and successfully cashed in his Money in the Bank contract with the assistance of Triple H, just minutes after Daniel Bryan won. Since then, it has been held once again by Daniel Bryan, stripped from him, held in abeyance, and regained by Randy Orton.
This is too much shifting in too little time for such an honorable championship.
Since Daniel Bryan is out of the title picture for now, the Big Show has been inserted due to his rivalry with company COO Triple H. Somehow we are supposed to be more excited for a Big Show vs. Randy Orton pairing to main event Survivor Series rather than many other reasonable options that would put on better matches.
However, the good news is, this appears to be simply a one-and-done match for the two against each other.
According to WrestlingINC.com, the next opponent in the pecking order to face Randy Orton is none other than Mark Henry.
Mark Henry shocked the world by pulling one of the biggest ruses in WWE history, faking a retirement speech at the expense of getting a WWE title shot against John Cena at the Money in the Bank pay-per-view. Many thought this would be the final championship opportunity for the 42-year-old former World Heavyweight Champion, seeing as how his career is seemingly reaching its last days.
However, with a new look debuted via Twitter—shaving his head bald, losing weight and looking even more intimidating—WWE still sees some money in Henry. This time as a no-nonsense, rugged babyface who will attempt to become WWE champion for the first time.
Bad,bald an almost BACK!!! pic.twitter.com/0xcAR5psHM

— TheMarkHenry (@TheMarkHenry) October 27, 2013
Sadly, with WrestleMania approaching, we may see another failed attempt at Mark Henry becoming WWE champion. The only viable option that would please many members of the WWE Universe would be to give Mark Henry the WWE championship at TLC and let him keep it until Elimination Chamber. As much as a number of people would like to see him as champion for a long period of time, he is just not a big enough draw to have the title heading to the biggest PPV in WWE history.
Are you in favor of a Mark Henry WWE championship reign?
At least if he wins it at TLC, a two-month reign would be longer than both of Daniel Bryan's reigns combined.
Should Mark Henry be WWE champion? Sound off (civilly) below and tune in to the Pancakes and Powerslams show Tuesday at 11 p.m. ET for the Survivor Series review.
Chris Featherstone is a writer for WrestlingINC.com. Continue to show your support by following @cravewrestling on Twitter and liking Crave Wrestling on Facebook.