Injury Update: Beltran, Cora, and Santos
May 28, 2009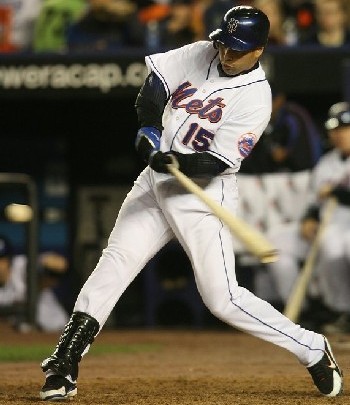 Last weekend during inter league play, Carlos Beltran was only available to DH. An MRI revealed a bone bruise and Beltran was told to rest for three days. It has been reported that Beltran's knee/leg responded positively to the cortisone shot and the All-Star center fielder is on track to return this weekend.


"The first thing I did was trying to go upstairs and downstairs," he said. "Going upstairs and downstairs I was putting a lot of pressure on it before and feeling the pinch. Now I don't feel anything, so I feel good about it." source Newsday

Alex Cora has decided against thumb surgery, which would have sidelined him for six to eight weeks. Instead, Cora devised a splint that he believes will allow him to throw as a part-time player. Cora will play a few rehab games this weekend before returning to the team.

Alex Cora expects to have a three-game rehab assignment with Triple-A Buffalo this weekend, before being activated early next week, he tells the Daily News. Cora hopes to play a game apiece at second base, DH, and shortstop. source Daily News
Finally, on a much smaller note, Omir Santos was a late scratch to the line-up. Santos fouled a ball off his shin yesterday and he was given the night off due to bruising.
Jerry Manuel said Omir Santos was in the original starting lineup, but was pulled because of a bruised shin, which he suffered Tuesday source Daily News