Like any power rankings ever assembled, this snapshot of the NFL hierarchy will probably look awfully foolish in a week or two.
I learned in my elementary school days that honesty is the best policy, so let's not pretend that I experience flashes of special powers that clear up the league's cloud of befuddlement. Unfortunately, I'm no Chuck Bartowski.
For now, let's at least take a gander at where each team stands at the moment, even if we wake up on Monday to an alternate universe where Geno Smith stops turning the ball over and the Tampa Bay Buccaneers are winners of three straight.
Since I'm a glutton for punishment, let's try yet again to nail down the league's power structure before it ultimately shifts again in a few days. Here goes nothing...
1. Denver Broncos (9-1)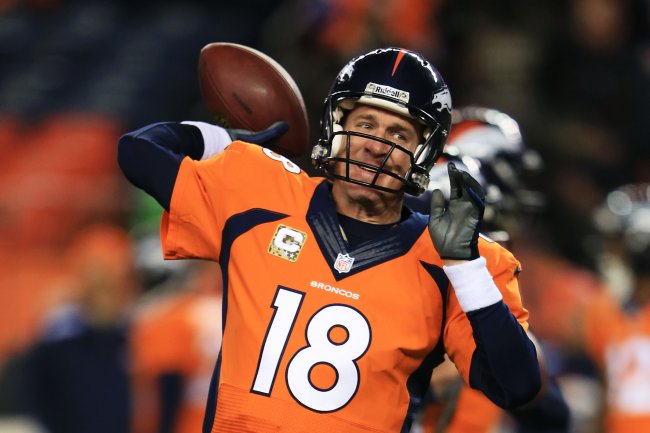 Doug Pensinger/Getty Images
A convincing win over the Kansas City Chiefs confirms that the Broncos are the team to beat in the AFC. While the offense has led the way by scoring 11 more points per game (39.8) than the second-place New Orleans Saints, the improving defense has surrendered just 58 points over the last three bouts.
2. Seattle Seahawks (10-1)
Two tough tests await the Seahawks after their Week 12 bye. They'll face the Saints on Monday night in a potential playoff preview with probable seeding implications before traveling to San Francisco to face the 49ers without their comforting home-field advantage. Conquering those demons could prove Seattle as the NFC's, perhaps even the NFL's, best.
3. New Orleans Saints (8-2)
Blame the referees all you want for handing the Saints a win against the 49ers, but the victors outgained their opponents by 191 total yards and limited a top rushing attack to 3.7 yards per carry. If anything, the Saints probably could have won by a lot more.
4. Kansas City Chiefs (9-1)
Kansas City's loss to Denver surfaced every skeptic's concern. When an unsustainable 12 fumble recoveries (when the team has only forced eight loose balls) and six defensive touchdowns cannot bail the Chiefs out, the offense will underwhelm when needed to score.
5. Carolina Panthers (7-3)
There can't possibly be anyone left who isn't convinced that the Panthers are for real. Luke Kuechly's late bear hug aside, Cam Newton played a superbly efficient game in the absence of any ground attack. With two games left against the Saints, the Panthers could conceivably win the NFC South and a first-round bye.
6. New England Patriots (7-3)
But in the Patriots' defense, collecting 390 yards on the Panthers' debilitating defense is more than most others can claim. A win over the Broncos would immediately put them back into the Super Bowl discussion.
7. Indianapolis Colts (7-3)
After taking a mean right hook at the hands of regression during a 30-point loss to the St. Louis Rams, the Colts nearly dropped another one to Tennessee. Andrew Luck's squad has already defeated the league's top two teams (by these rankings at least), but it's also played poorly against the AFC's fringe playoff contenders.
8. Cincinnati Bengals (7-4)
In this week's installment of "Who are the Bengals?", the nuisance to every analyst's sanity scored 41 points on the strength of four turnovers (including a fumble returned for a touchdown) and a blocked punt. Meanwhile, Andy Dalton compiled 93 passing yards. For once, I can predict with certainty their outcome this weekend; they will neither win nor lose during their bye week.
9. San Francisco 49ers (6-4)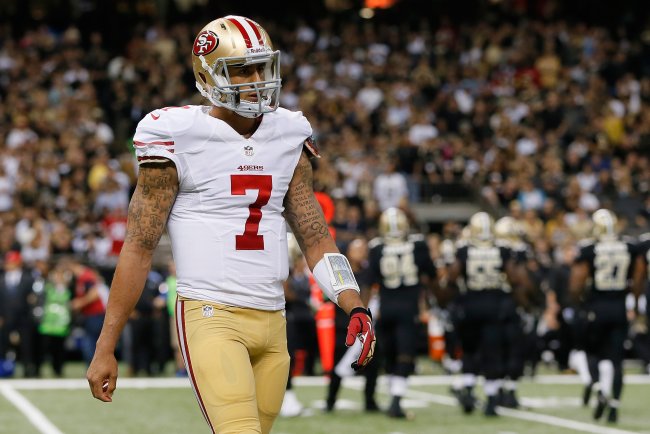 Kevin C. Cox/Getty Images
All four losses can be tacked to teams ahead of the 49ers in the rankings, but many teams they crushed during a five-game winning streak are buried much deeper down the totem pole. For them to stand any chance at returning to the Super Bowl, Colin Kaepernick needs to up his 56.2 completion percentage and 180.2 passing yards per game.
10. Detroit Lions (6-4)
Who will win the NFC North?
This is the NFL we now live in that allows the Lions to remain in the top 10 despite surrendering 37 points to the Pittsburgh Steelers last Sunday. Their defense is atrocious, but only Peyton Manning and Drew Brees have amassed more passing yards than Matthew Stafford.
11. Chicago Bears (6-4)
Can the Bears fend off another late-season collapse? It'd help if the league's No. 31 rushing defense could prevent opponents from running at will.
12. Philadelphia Eagles (6-5)
Philadelphia is starting to feel a lot like last year's Washington squad that turned the switch on after starting 3-6. While the offense ranks fifth in yards per game, the much maligned defense is improving with just 16.2 points allowed per game through its past five bouts.
13. Arizona Cardinals (6-4)
Perhaps it's time to hand the Cardinals some credit. While their last three victories have come against teams fighting to lead off next year's NFL draft, they also defeated the Lions and Panthers earlier this year. According to Football Outsiders, their underrated preventive unit leads the league in Defense-adjusted Value Over Average (DVOA).
14. Green Bay Packers (5-5)
It all boils down to Aaron Rodgers' ability to return in time for a postseason run. With Rodgers, the Packers may have engineered more than 27 points against each of their past three opponents, propelling them to Super Bowl contenders. Can Scott Tolzien and Co. at least steal one against the Minnesota Vikings?
15. Dallas Cowboys (5-5)
They've lost by a combined five points to the Broncos, Chiefs and Lions, but there was no close finish when Brees carved up the Cowboys' league-worst defense. Currently 3-0 in the NFC East and able to tie the idle Eagles with a win against the budding Giants, the Cowboys still control their path to the postseason despite their struggles.
16. Miami Dolphins (5-5)
This is where things get especially messy. Nine AFC teams are competing for one playoff spot, and all of them hold either four or five victories. The Dolphins currently tout a small lead, but it will quickly dissipate if they don't start trusting Lamar Miller, who is averaging 4.5 yards per carry yet has received a combined 11 attempts over their last two outings.
17. Pittsburgh Steelers (4-6)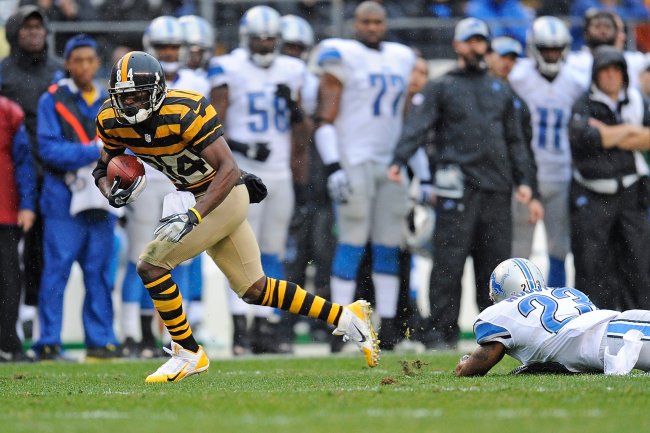 Joe Sargent/Getty Images
Ranked No. 14 in defense and No. 16 in offense, the Steelers might display just enough balance to crack through a bloated playoff picture of squads combating fatal flaws. Antonio Brown continues to quietly lead the NFL with 74 receptions.
18. St. Louis Rams (4-6)
The Rams did just destroy the Colts before taking a week off, so that deserves some recognition. However, facing off against five NFC playoff contenders through their final six bouts should send them plummeting again.
19. Baltimore Ravens (4-6)
The Ravens have now suffered their last five losses by a combined 17 points after falling to the Bears in overtime. They're a far cry from last year's championship squad, but at least Ray Rice showed up with his first 100-yard rushing game of the season.
20. New York Jets (5-5)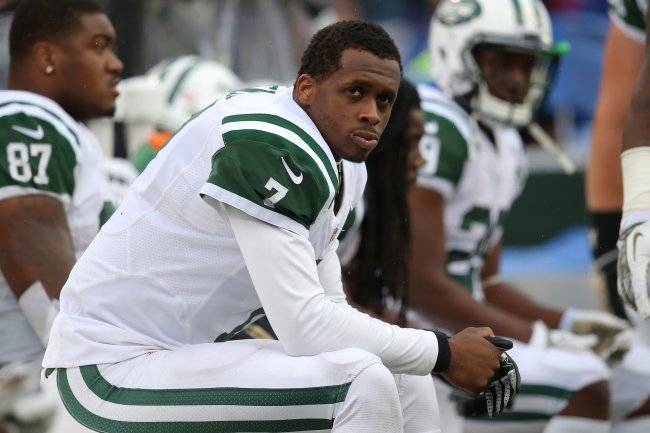 Tom Szczerbowski/Getty Images
I wanted to expunge the Jets, who hold the league's second-worst point differential behind the Jacksonville Jaguars at minus-85, even further than this. They slither by in their unlikely narrow victories while getting ripped to shreds in humiliating blowouts. They can't be a playoff team. They just can't.
21. New York Giants (4-6)
So are we supposed to pretend their excruciating 0-6 start to the 2013 campaign never happened after the Giants pounced on a fortuitous juncture of their schedule to keep their season on life support? The rushing defense is quietly legit, having held opponents that include LeSean McCoy, Jamaal Charles and Adrian Peterson to 98 rushing yards a game, but how will the secondary fare against Tony Romo, Philip Rivers, Russell Wilson and Matthew Stafford?
22. San Diego Chargers (4-6)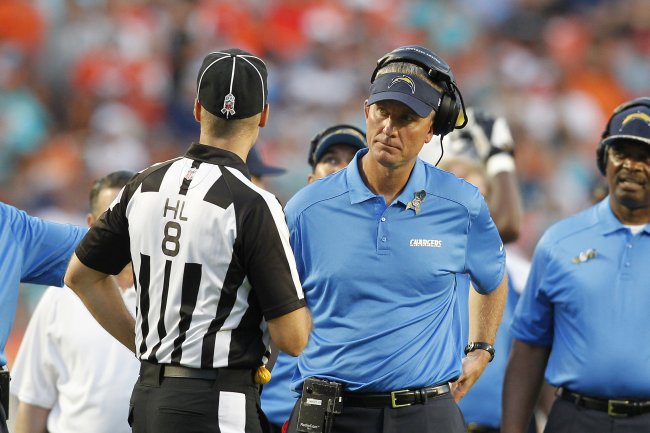 Joel Auerbach/Getty Images
The Chargers probably should be higher than No. 22, but they have squandered two golden opportunities to climb ahead by falling to Washington and Miami. This Sunday, they will now play the Chiefs in their first of two meetings and still must travel to Denver during December.
23. Tennessee Titans (4-6)
Unlike six of the seven teams ahead of them, the Titans hold a positive point differential (+1) this season. So why the poor ranking? It's much harder to defend a team that lost to the Jacksonville Jaguars.
24. Cleveland Browns (4-6)
Brandon Weeden can't take the blame for Cleveland's four turnovers against Cincinnati. Any hopes of this stellar defense fueling an improbable playoff run are predicated by its ability to beat Pittsburgh on Sunday.
25. Buffalo Bills (4-7)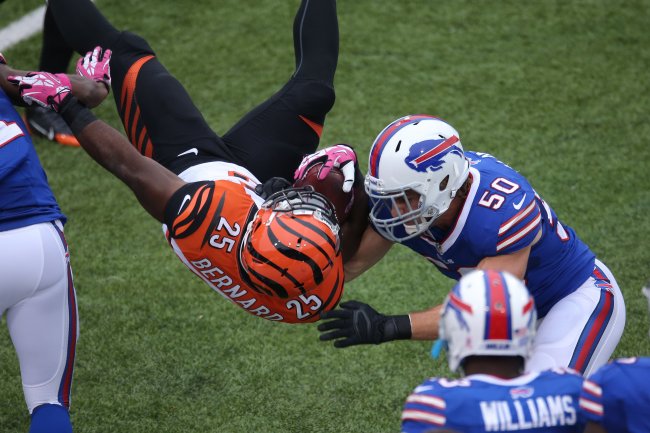 Tom Szczerbowski/Getty Images
The Bills now lead the league with 37 sacks with a defense that also boasts Defensive Rookie of the Year front-runner Kiko Alonso. They also showed some offensive prowess with a returning EJ Manuel, but they have no room for blunders with five games left of their season.
26. Oakland Raiders (4-6)
Just when the Raiders look poised to fall into the abyss, they snatch out a close victory when everyone least expects it. With a seven-point margin of victory and 13-point margin of defeat, they're like the Jets in that they frequently win small but lose big.
27. Tampa Bay Buccaneers (2-8)
Somebody must have shown Greg Schiano that Grantland video about Kevin Kelley, the high school coach who never punts and always onside kicks. Schiano ran a fake punt and a surprise onside kick during the Buccaneers' 41-28 trouncing over the Falcons. Had the breaks gone their way and Mike Glennon started the season under center, they might be a playoff dark horse right now.
28. Washington Redskins (3-7)
For the second time this season, Washington waited until the fourth quarter to start playing against Philadelphia. Down 3.5 games in the NFC East to a team that has bested it twice, the squad can kiss its slim playoff chances goodbye.
29. Houston Texans (2-8)
I've tried defending the Texans, who still allow the least total yards per game in the NFL, but they keep losing. It doesn't matter that they have dropped their last four losses by a combined 12 points, but keep it in mind before writing them off next season.
30. Atlanta Falcons (2-8)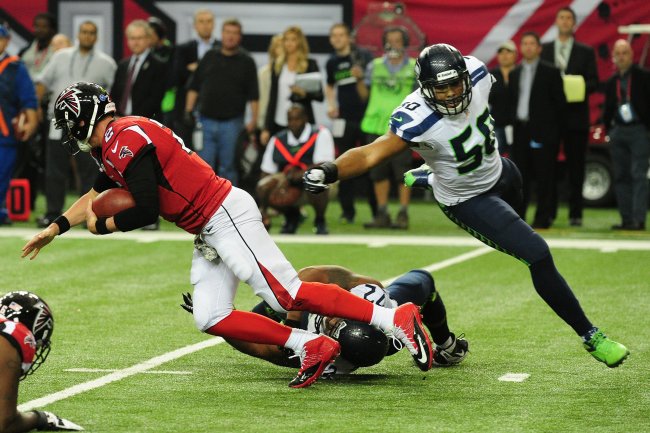 Scott Cunningham/Getty Images
It's funny how easily things can change in the NFL. A 13-3 team last season, the Falcons may follow up their near Super Bowl appearance by attaining that record in reverse. Losing Julio Jones while Roddy White remains hobbled hurts, but the rushing offense rates 31st while the defense comes in at No. 26 with 381.9 total yards allowed per game.
31. Minnesota Vikings (2-8)
Speaking of things changing drastically...The writing was on the wall for Minnesota's regression, but yikes. With Adrian Peterson unable to sustain super-human production, the rest of the team's futility has been exposed in excruciating fashion.
32. Jacksonville Jaguars (1-9)
They're not going to finish 0-16. That's something.