With the World Cup 2014 draw complete, all that's left to do is roll the ball onto the pitch.
But with FIFA's global spectacle still months away, it's time to uncover the most over-hyped squads.
Let's take a closer look at draw results and highlight a trio of overrated teams heading to Brazil.
Draw Results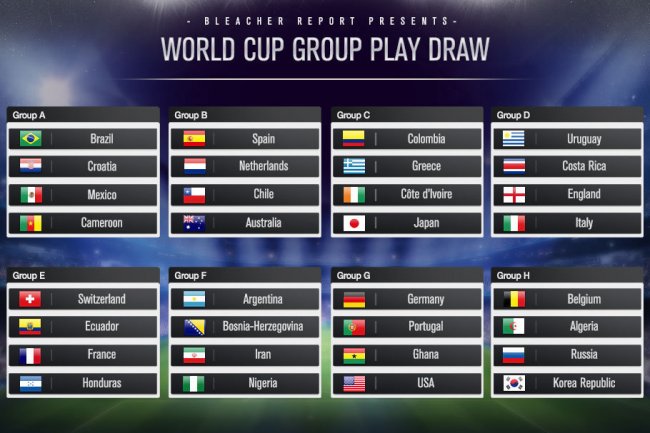 Credit: Bleacher Report
Knockout Stage Bracket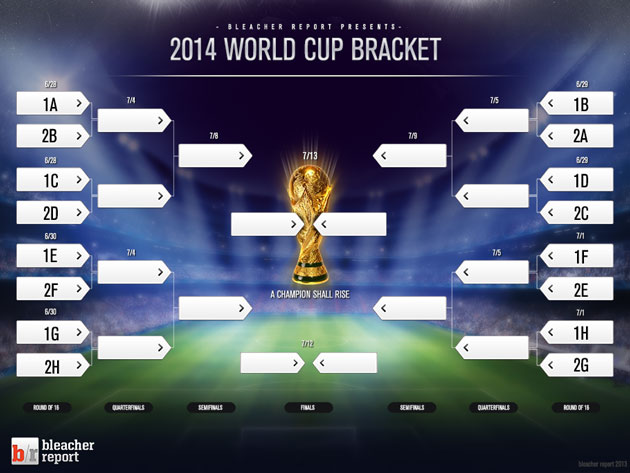 Credit: Bleacher Report
Brazil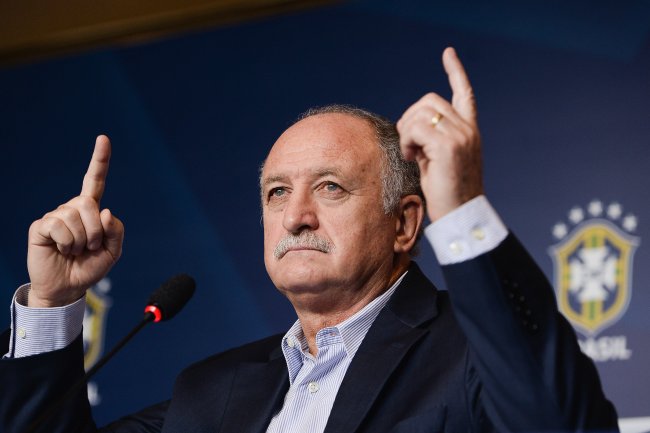 Buda Mendes/Getty Images
When you're talking about the most overrated teams heading into World Cup 2014, you have to start with the hosts, who haven't had to deal with the pressures of qualification this time around and haven't been past the quarterfinals at a World Cup since winning it all in 2002.
Although Canarinho put on an impressive display at home in the 2013 FIFA Confederations this past summer, note that Brazil struggled in friendly draws with Italy, Russia and Chile this past year.
They even suffered a 1-0 loss to Switzerland in August.
But the occasional poor performance isn't what makes Brazil so overrated; it's head coach Luiz Felipe Scolari's brash prediction. The Brazil manager recently admitted that he feels zero pressure and is 100 percent certain that Brazil will hoist the World Cup in front of their home fans next summer.
Scolari: "We won't have any pressure at the World Cup. Brazil will come out as champion, Brazil will be champion".New settings of cheekiness

— Tancredi Palmeri (@tancredipalmeri) November 17, 2013
It's hard to take Scolari seriously when you consider that Brazil have won a combined seven matches at each of the past two World Cup tournaments after winning the same amount during their championship run in Asia nearly 12 years ago.
England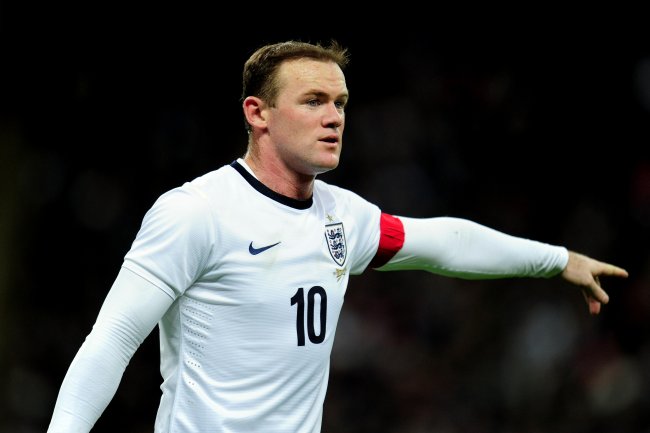 Shaun Botterill/Getty Images
Like Brazil, European powerhouse England have struggled to live up to the hype in recent years.
Which squad will make the deepest run in Brazil next summer?
Although Roy Hodgson's squad qualified for Brazil, they won their lackluster group by just one point and closed out 2013 with disappointing shutout friendly defeats at the hands of Germany and Chile.
While the Three Lions have reached the knockout stages at each of the past four World Cup tournaments, it's been more than two decades since England reached the semifinals. In 2010, England were swarmed by Germany in the Round of 16, losing 4-1 after finishing runners-up to the United States in the group stage.
With talented and experienced players like Wayne Rooney, Steven Gerrard and Frank Lampard leading the way, expectations will once again be sky-high for the 1966 World Cup champions. Just don't expect the Three Lions to fulfill those expectations once the competition heats up in Brazil.
Switzerland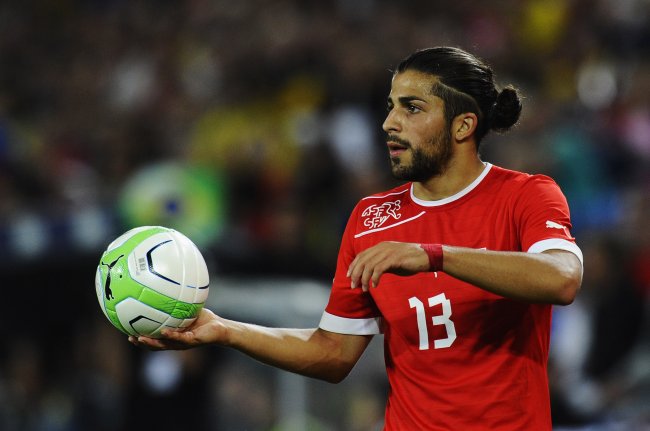 Daniel Kopatsch/Getty Images
Although Switzerland won their UEFA World Cup 2014 qualifying group in convincing fashion, the lack of legitimate competition in the group begs the question: Just how good is this Swiss squad?
Their victory over Brazil last summer was the result of an own goal from Dani Alves, and Switzerland's past results on the grand stage hardly suggest that Ottmar Hitzfeld's men are ready to challenge the favorites in Brazil.
Switzerland couldn't escape the group stage in South Africa in 2010 and have reached the knockout stage just twice since reaching the quarterfinals as hosts in 1954.
What's more, the Swiss don't possess many significant scoring threats and therefore run the risk of exiting early if they hit an offensive dry spell. Much like England, it's difficult to see Switzerland prevailing once the competition improves and they're faced with the tall task of taking down the planet's best squads.
Follow Bleacher Report Featured Columnist Patrick Clarke on Twitter.