The 2014 World Cup draw is officially set, which leaves nothing to do for the next few months but agonize over the matchups.
While some groups are clearly tougher than others, there is no such thing as an easy matchup at this loaded tournament. Every team at Brazil, even some of the favorites, will have to stay focused in every match in order to simply advance to the knockout stage.
Before we get to that point, however, there are plenty of exciting battles in the group stage that should keep fans on the edge of their seats. Not only will these matches be thrilling to watch, but the result should also have a huge effect on the entire tournament.
Here is a look at some of those key matchups as well as an overall preview to the opening round at the 2014 World Cup.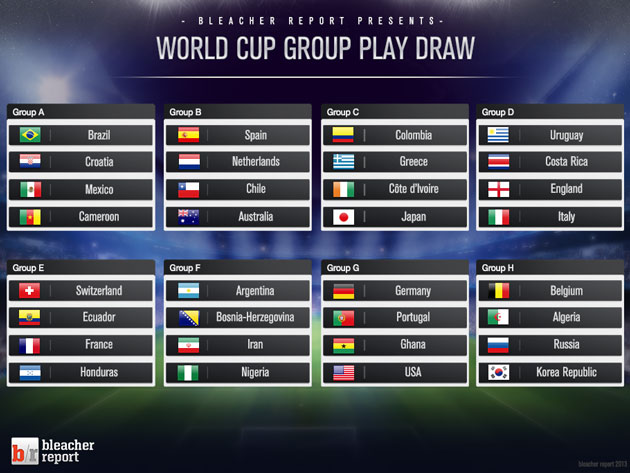 Image via Bleacher Report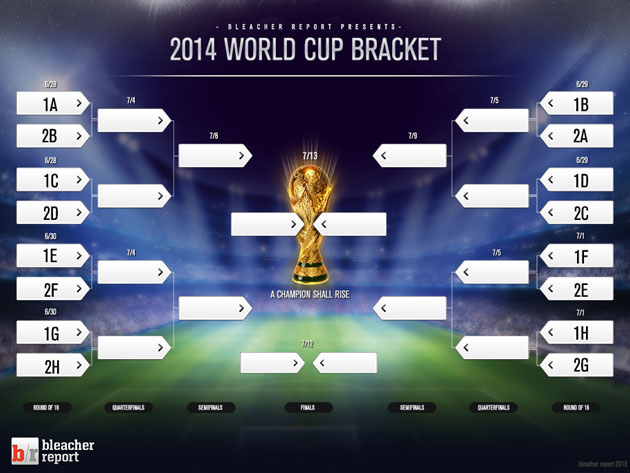 Image via Bleacher Report
Top Matches
Spain vs. Netherlands, Group B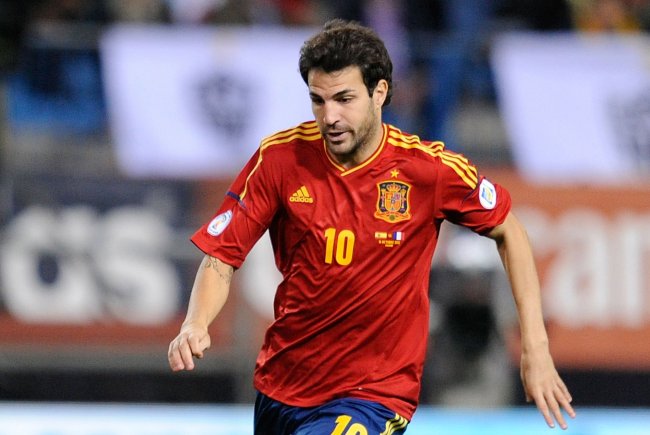 Denis Doyle/Getty Images
Four years ago, Spain won the World Cup with a 1-0 extra-time victory over the Netherlands in the final. If they want to defend their title, they will have to once again put together a strong performance against the Dutch.
This matchup will represent the first appearance for both teams in the tournament, and it could put one of them in a tough position going forward. With Chile also challenging for a spot in the knockout stage, an early loss could prove to be incredibly damaging.
Meanwhile, a second-place finish in the group could end up leading to a round-of-16 match against Brazil, putting even more pressure on winning.
Spain have the talent in the midfield to beat anyone in the world, but Robin van Persie can score against anyone for the Netherlands. This will give fans plenty of excitement right away in Brazil.
Italy vs. Uruguay, Group D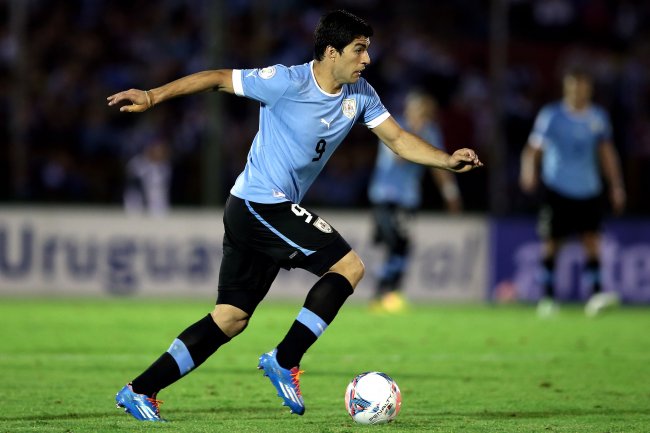 Friedemann Vogel/Getty Images
There might not be a deeper set of teams than in Group D, which features Italy, Uruguay, England and Costa Rica. While the English will certainly provide a tough matchup, the truth is that Uruguay and Italy are the two best squads.
The Italians have a lot of experience on the international stage and have had plenty of success at both the World Cup and European Championships. With veteran players like Andrea Pirlo and Gianluigi Buffon, this squad will be tough to beat.
On the other hand, few teams can match the offensive skill of Uruguay. Luis Suarez is proving to be one of the best goalscorers in the world, and he will get plenty of help from Diego Forlan and Edinson Cavani.
This battle between a great offense and an elite defense is certain to be a thrilling one to watch.
Germany vs. United States, Group G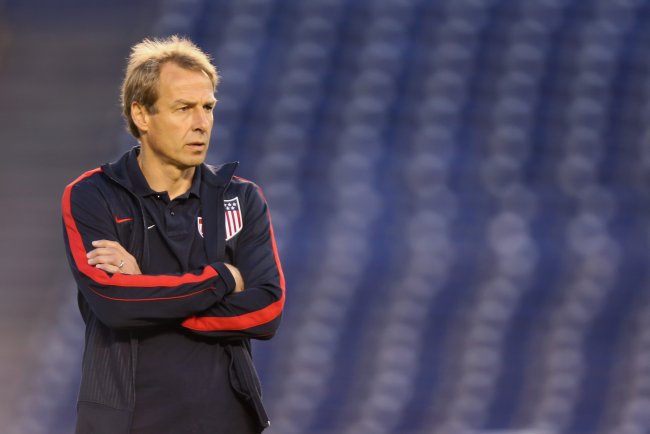 Jeff Gross/Getty Images
The United States were dominant in 2013 against their fellow CONCACAF teams, providing excitement to many American fans heading into the World Cup. Unfortunately, the draw created a difficult situation for this squad.
With Germany, Portugal and Ghana in the group, even grabbing a second-place spot will certainly be tough.
However, there is a lot of confidence on this squad, and a couple of positive results in the first few games could make this matchup extremely important. It will be tough to battle Mesut Ozil and world-class talent at virtually every position, but the United States will scrape their way toward any points in this match.
Players to Watch
Lionel Messi, Argentina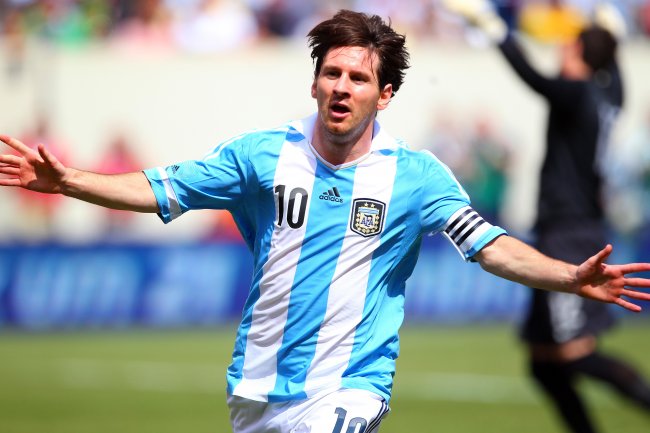 Rich Schultz/Getty Images
Even though he has been slowed down by leg injuries all season, there is no denying Lionel Messi's ability when he is healthy.
In the last two full seasons, the Barcelona man scored an incredible 96 league goals. He also added to that mark with consistent scoring in Champions League, as well as other competitions for his club.
Now he is looking to make his mark for his international team, something that has held him back to this point in his career. While he did help win an Olympic gold medal in 2008, fans want to see more success at the World Cup.
This could be his chance to shine, especially considering he will get a lot of help from Gonzalo Higuain, Sergio Aguero and others. This attack is one of the best in the world, and it makes Argentina legitimate contenders at this prestigious tournament.
If Messi is able to help his squad to a title, it would go a long way toward securing his position as the top player of his generation.
Cristiano Ronaldo, Portugal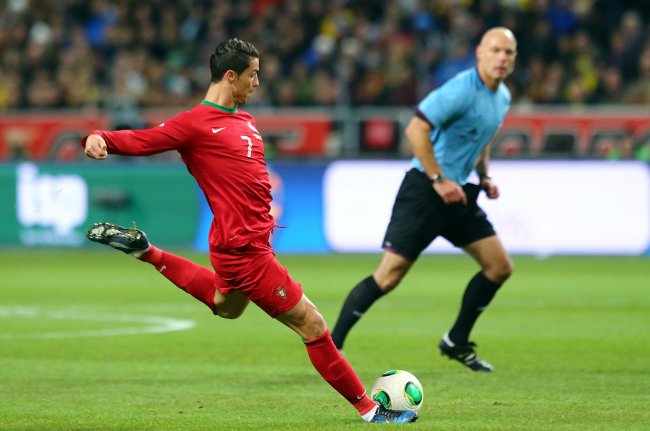 Martin Rose/Getty Images
Few players did a better job of single-handedly getting their team into the World Cup than Cristiano Ronaldo.
After failing to qualify in the group stage, Portugal were forced to beat Sweden in a two-legged playoff for one of the final bids to Brazil. Ronaldo came through with the only score of the first match before earning a hat-trick in a 3-2 win in the second.
This scoring skill has been on display throughout his career with Manchester United and Real Madrid, but he appears to just be getting better. Based on what we have seen, it is clear that he can keep Portugal competitive in any match.
The good news is the squad has a quality defense that knows how to keep opponents off the scoresheet. If Ronaldo can come through with consistent scoring the way he has done up to this point, Portugal can make a deep run in Brazil.
Franck Ribery, France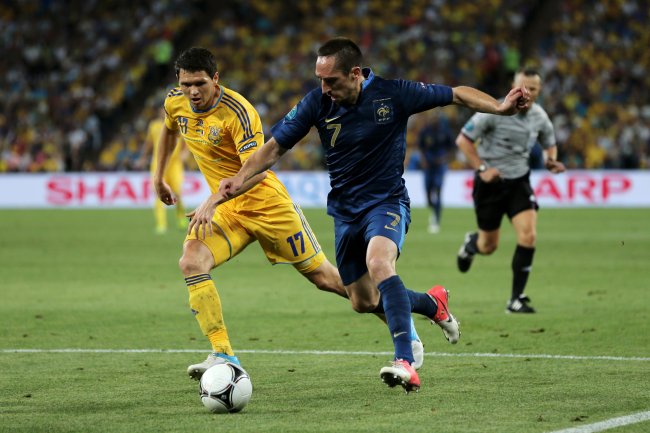 Ian Walton/Getty Images
After being underrated throughout much of his career, the world is finally starting to appreciate the skill of Franck Ribery.
The veteran midfielder was the catalyst for Bayern Munich's run to the Champions League title a year ago, and he showcases the same ability for the French national team.
Not only can Ribery score himself, but he also creates opportunities for others as well as almost anyone in the world. This gives teammates like Karim Benzema and Olivier Giroud a great chance to rack up goals throughout the tournament.
However, France had a pitiful performance at the 2010 World Cup and barely qualified for this one. The talent is there, but players like Ribery and Patrice Evra have to display more leadership going forward.
If this squad can play to its ability, it will be one of the top contenders for a title.
Follow Rob Goldberg on Twitter for the latest breaking news and analysis.