It's well-known that Oklahoma City Thunder superstar Kevin Durant is proud of his home state of Maryland. The Maryland blue crab, an iconic symbol of the DMV (Wash. D.C., Maryland, Virginia), was the inspiration for Kevin Durant's new KD VI Maryland Blue Crab kicks.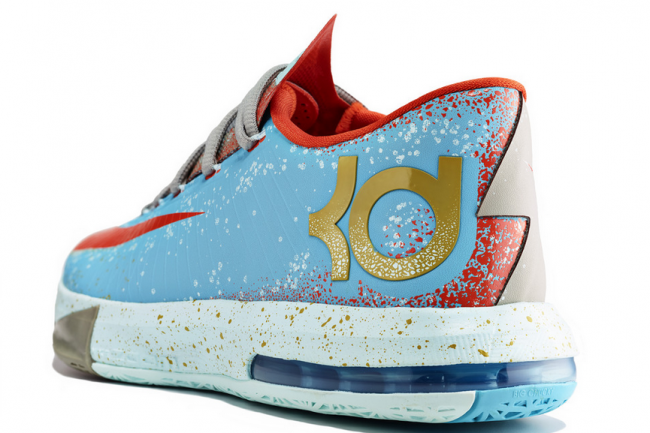 via Nike Inc.
It almost looks like someone sprinkled Old Bay seasoning all over these bad boys!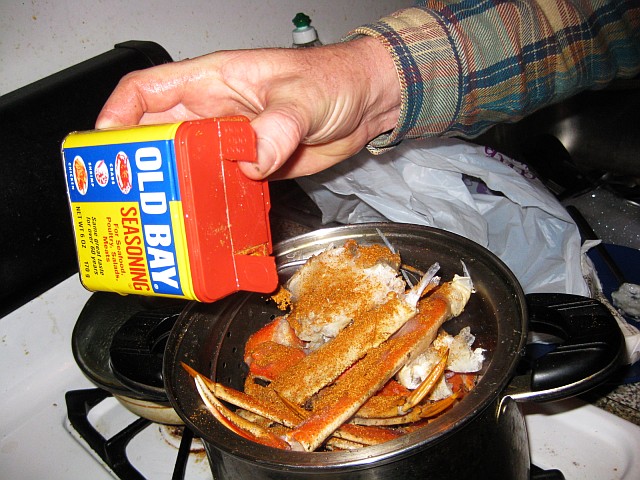 via Wikipedia commons
Beautiful crab inlay.
via Nike Inc.
Durant showing off his Maryland blue crab-inspired shoes.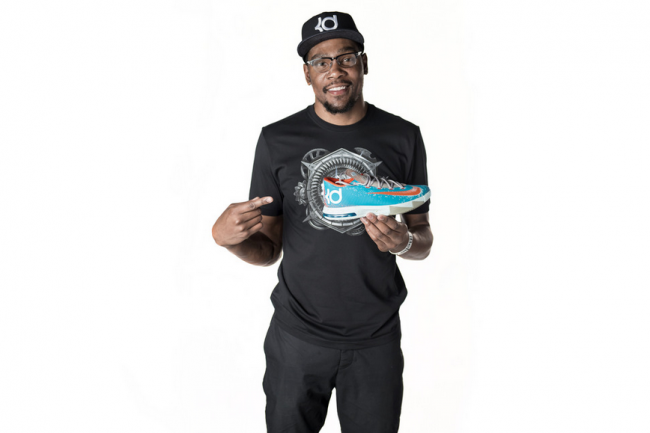 via Nike Inc.
Durant explained his love for Maryland blue crab in his Nike promo:
"In the summertime, we would have at least four or five crab feasts. In the culture from where I come from, crab is a big deal."
Let's not forget about Durant's tattoo...
Ouchhh RT @TattoosByRandy: @rmbwilliams & @kdtrey5 stopped by the Shop checkout KD new Ink http://t.co/wza7ncb http://t.co/4UiNiYg

— Kevin Durant (@KDTrey5) September 6, 2011
The KD VI Maryland Blue Crab will be released on Nov. 29.