The 10 Most Underrated Players in the MLB: Positional Players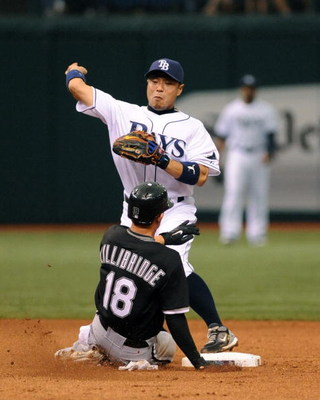 Professional sports are full of underrated guys who never see the credit that they deserve.
We have seen it year in and year out, in every sport. But to me, baseball is the leading sport for guys who are underrated and never receive credit.
Here's my list of the top 10 underrated players in the major leagues today, the non-pitcher edition. The guys I have on this list deserve more than enough credit for their stellar play over their careers and in the young 2009 season.
You may not agree with some of my choices, and that's fine. I just felt like these 10 guys had to get some credit from somewhere, even if it's from a no-name guy like myself.
10. Marco Scutaro (SS/Toronto Blue Jays)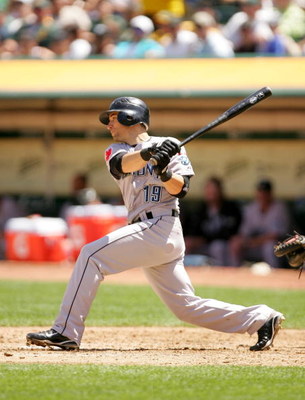 Career Stats: .263 average, 620 hits, 43 HR, 256 RBI, 25 SB
2009 Stats: .288 average, 5 HR, 22 RBI, 4 SB
Scutaro is coming on as a strong player for the Blue Jays in 2009.
Even though his numbers have tailed off since his hot start, he is still playing good ball and has been a great addition for the Blue Jays.
His bat is coming around to what it should be. He has flirted around .260 for his entire career, but this season is looking to be a little different.
Marco should hit over .285 this season, which would be a career high. His play in the field has been great, and it should always stay that way. I'm sure A's fans are missing his services now.
He has five homers already in 2009, which is two more than he had in all of last season. He should hit over 20-25 home runs in 2009, which would be a career high. His RBI total was 60 a year ago. With the pace he is going at, he should top 75 in '09.
Scutaro is a solid pick for this list. I like him a lot because he plays very hard and he is skilled. He deserves to be on this list.
9. Jason Bartlett (SS/Tampa Bay Rays)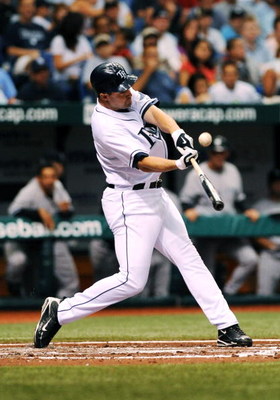 Career Stats: .285 average, 483 hits, 18 HR, 159 RBI, 73 SB
2009 Stats: .373 average, 7 HR, 30 RBI, 14 SB
This is his best season to date, even if it's early in the year.
Bartlett has always had the solid glove, but he is finally coming around at the plate. In 2008, Bartlett had a solid year, hitting .286 with a homer and 37 RBI. So far this season he has been electric. His batting average ranks second in the AL and MLB.
He's having a great season so far, which is exactly what the Rays need from him. If they plan on making another run for the ALCS, Bartlett will have to keep up his stellar play.
He was listed on the 15-day DL, but expect him to come back on strong once he is off the disabled list.
8. Jason Kubel (OF/Minnesota Twins)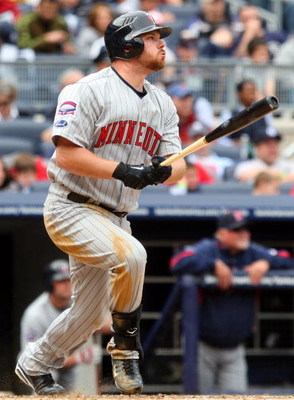 Career Stats: .275 average, 360 hits, 48 HR, 200 RBI
2009 Stats: .333 average, 5 HR, 24 RBI
Kubel is having a very solid 2009 so far, which is exactly what many in Minnesota expect from him.
Kubel came on strong for the Twins in 2004 but has somewhat tailed off since. He hit just .241 in 2006 but came back in 2007 and 2008, hitting .273 and .272 respectively.
He is putting together a nice season this year and a nice career thus far in Minnesota. He has come up with some big hits this season, and look for him to continue that in '09 and beyond.
Kubel is a young star full of young talent in Minnesota. Look for him and his Twins to continue to improve over the years. Also look for them to get back in the race for a World Series title.
7. Brandon Inge (3B/Detroit Tigers)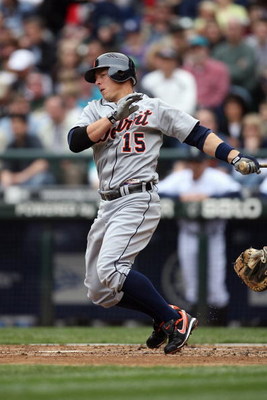 Career Stats: .239 average, 815 hits, 108 HR, 443 RBI, 39 SB
2009 Stats: .281 average, 12 HR, 33 RBI, SB
Inge has quickly became one of the Tigers' top players over the years.
He has built a home in Detroit, and Tiger fans hope he doesn't go anywhere anytime soon.
His career average isn't the best at .239, but Inge is having a good 2009 season. He's a year removed from his .205, 11 home run, and 51 RBI season. He already has 12 home runs and is closing in on 50 RBI.
Look for Inge to top 30 home runs and 85 RBI in 2009. Look for him to keep up his big play, which has been key for the Tigers.
6. Asdrubal Cabrera (2B/Cleveland Indians)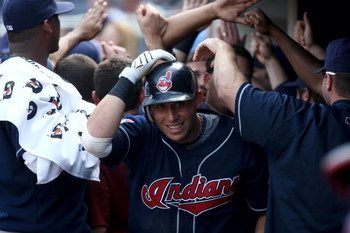 Career Stats: .279 average, 192 hits, 11 HR, 95 RBI, 11 SB
2009 Stats: .315 average, 2 HR, 26 RBI, 7 SB
Cabrera has come on very strong in '09 and has been a nice addition for the Cleveland Indians.
His big play at second and at the plate has been needed for this Indians club for some time now. He is a solid hitter who can work counts and get on base well. He also has good speed and can steal bases.
His glove isn't the only good thing about him, as he is now coming around and being the hitter the Indians knew he could be. I know it's early, but I look for him to keep his numbers up over the long haul.
Cabrera is a hot player right now. His knowledge of the game and his brilliant play has sparked the Indians and their coaching staff. Look for this man to stay hot and have a good career in Cleveland.
5. Melky Cabrera (OF/New York Yankees)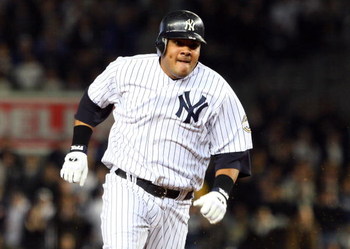 Career Stats: .272 average, 428 hits, 28 HR, 180 RBI, 38 SB
2009 Stats: .323 average, 5 HR, 20 RBI, 4 SB
Cabrera has come on as one of the MLB's most surprising players in the young 2009 season.
He has been overshadowed in the past because he is a Yankee. The Yanks have had their fair share of solid outfielders over the years, and now in '09, Melky is making the best of finally getting his share of playing time.
He's come on strong and has earned the respect of the Yankees and their faithful. Look for him to stay on track and have a solid season in 2009. I'm not sure if his power numbers will stay up, but his average should be solid, and he should sprinkle in some homers and RBI here and there.
Melky is a solid outfielder who, even after his hot start this year, doesn't get a lot of pub. Look for him to keep on playing well for the Yanks in '09 and in the future.
4. Michael Cuddyer (OF/Minnesota Twins)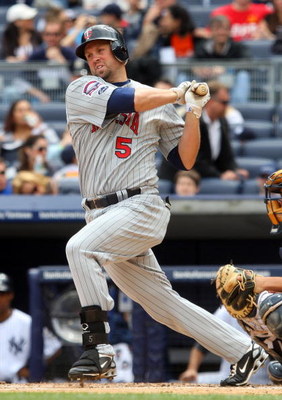 Career Stats: .269 average, 678 hits, 83 HR, 366 RBI, 32 SB
2009 Stats: .285 average, 8 HR, 31 RBI, 4 SB
Cuddyer is quickly becoming a top outfielder in the AL and in the majors.
His swing is sweet, and he can really hit. He has already had a great career in Minnesota, and he should close in on 1,000 hits within the next two to four years.
Cuddyer is having a solid 2009. He did miss time in '08, but he already has more home runs and almost more RBI than he had a year ago while playing in 25 fewer games.
Michael is a strong aspect of the Twins lineup. He should stay around his numbers right now for the entire year. He shouldn't slip down to his career .270 average. He should also top 30 home runs and come close to or over 100 RBI.
3. Akinori Iwamura (2B/Tampa Bay Rays)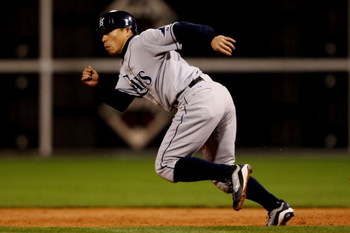 Career Stats: .283 average, 360 hits, 13 HR, 98 RBI, 28 SB
2009 Stats: .310, zero HR, 16 RBI, 8 SB
Iwamura may be out for the remainder of the 2009 season but he is still one of the league's most overshadowed players.
Iwamura has had a solid 2009, and it's a shame he has to miss the rest of the year. His 2008 performance was solid—.274, 6 HR, 48 RBI—but his 2009 season would have been much better.
Iwamura is on a young Rays team with stars like Evan Longoria, B.J. Upton, and Carlos Pena. It's hard for Aki to get credit with the likes of those three very talented young studs.
His 2009 season would have been great, and maybe he shouldn't be on this list to some degree because he's done for the year. But the truth is, he deserves to be on this list. His bat is solid, he has great speed, and he has a good glove.
The Rays would have had trouble in 2008 making it as far as they did without this man at second base.
He's a fun player to watch, and I'll miss him for the rest of 2009. Look for him to come back strong in 2010, as strong as he has always been. He's young, so don't count him out.
2. Aaron Hill (2B/Toronto Blue Jays)
Career Stats: .291 average, 562 hits, 39 HR, 223 RBI, 17 SB
2009 Stats: .344 average, 11 HR, 35 RBI, 2 SB
Hill is on a tear as of right now, and look for him to stay on track throughout 2009.
Over the years, Hill has come on as a strong young second baseman who could develop into a star. Now Hill is leading the Toronto Blue Jays, who were in first place in the AL East for most of this season.
Hill is an oncoming star who should only get better. Mainly his reasoning for not being mentioned with other top second basemen in the league is because he is a Blue Jay, and they barely get the television time to even get highlights on ESPN.
Look for Aaron to keep up his big play and continue to help the Jays get back to their former dominance in the MLB.
1. Ian Kinsler (2B/Texas Rangers)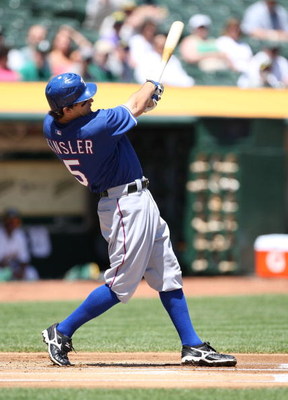 Career Stats: .289 average, 465 hits, 64 HR, 220 RBI, 70 SB
2009 Stats: .283 average, 12 HR, 33 RBI, 10 SB
Kinsler is one of the top second basemen in baseball today.
The young Ranger star began the year as hot as anybody and has tailed off a bit. Still, he doesn't get half the credit he deserves, and he is overshadowed by Josh Hamilton and Hank Blalock.
Kinsler should have a great 2009 season. He is coming on strong like the Ranger organization was wanting. His play has been high, and even though he has cooled down some, don't expect him to slip below a .270 average for the year.
Kinsler should top 28 home runs and 90 RBI. Look for him to help this Rangers squad over the next couple of years to regain its confidence and return to postseason play.
If you enjoyed this slideshow...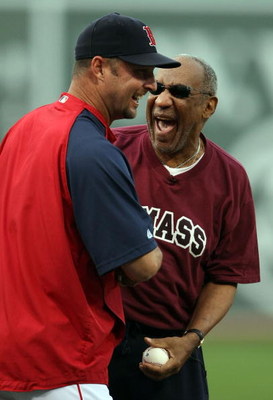 Let me know. If so, I will do a top 10 of the MLB's most underrated pitchers. If not, please inform me and leave suggestions. Thanks.
Keep Reading