The AL West All Star Team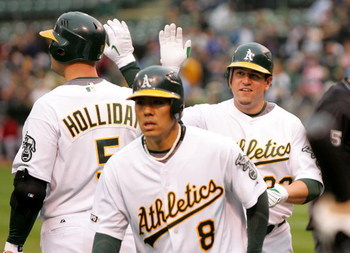 A lot of people say that the AL west is the weakest division in baseball. But, what if you combined all 4 teams into one. It would be called the AL West All Star team. That team would boast some perennial all stars, but also some breakout young stars. These players were picked based on their performance this year. The team will have both starting pitchers and a reliever.
Catcher: Kurt Suzuki, Oakland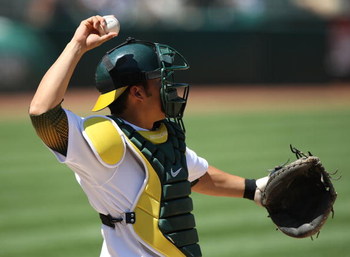 So far Suzuki is having a breakout 2009 year. As of Tuesday he was hitting .290 and playing solid defense. He throws out almost 50% of runners trying to steal and is managing a young and inexperienced pitching staff like a veteran. Suzuki may even be an AL all star this year and deserves consideration for the gold glove.
Honorable Mention: Mike Napoli, LAA
First Base: Russel Branyan, Seattle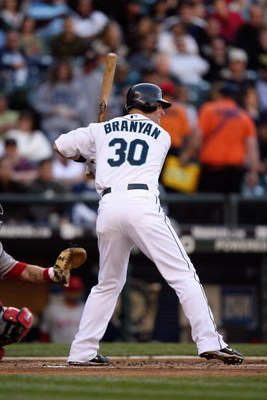 Branyan has also had a huge 2009. He has pretty much single handedly lead the M's offense while Ichiro was on the DL. So far this year he is hitting .305 with 10 homers and 25 runs scored.
Honorable Mention: Kendry Morales, LAA
Second Base: Ian Kinsler, Texas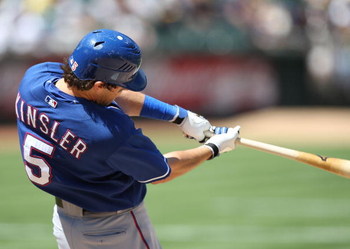 Kinsler wins this one hands down. So far this year he has 12 homers, 33 RBIs, 10 SBs and 32 runs scored. Oh, and he hit for the cycle a few weeks ago. If the country did not already know who Kinsler is, they do now.
Honorable Mention: Adam Kennedy, Oakland
Shortstop: Elvis Andrus, Texas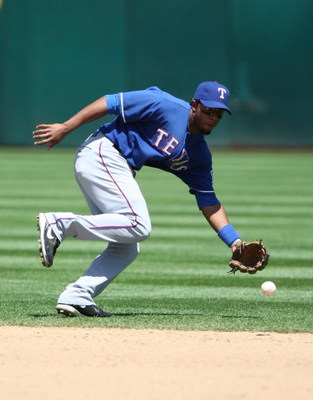 Yet another Texas middle infielder. When Andrus made the big league team this spring, everyone thought he was just there for his glove, and that it would be a few years before he developed into a solid hitter. Well, they were wrong about the hitting part. So far this year Andrus is hitting .285 with 3 HRs and 23 runs scored.
Honorable Mention: Eric Aybar, Angels, Orlando Cabrera, A's
3rd Base: Michael Young, Texas
Michael Young another Texas infielder. He hasn't missed a beat moving from Short to 3rd. He is currently hitting .337 with 7 homers and 27 runs scored. He also has 18 RBIs and 3 SBs.
Honorable Mention: Chone Figgins, Angels
Left Field: Matt Holliday, Oakland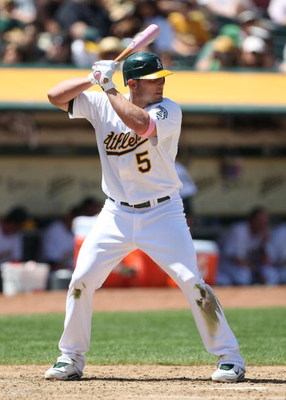 Matt Holliday. The key part of the biggest trade of the off season started off slow, but has really heated up in May. So far this month he is hitting .291 with 5 homers. And he plays solid defense in the outfield.
Honorable Mention: Bobby Abreu, LAA
Center Field: Tori Hunter, LAA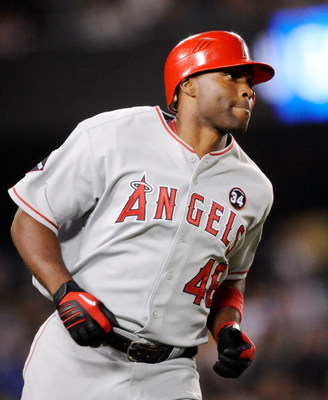 Tori Hunter has had one of the most surprising seasons in all of the MLB. So far this year he is hitting .323 with 11 homers and 40 RBIs. He is on pace to set many personal career bests in offensive categories.
Honorable Mention: Ryan Sweeney, Oakland
Right Field: Nelson Cruz, Texas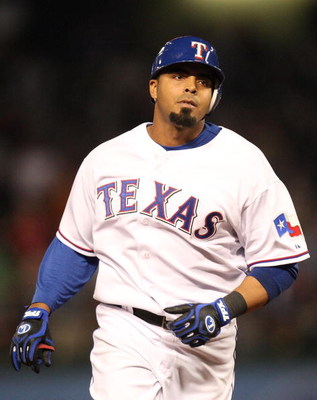 How many Rangers players can possibly be on this team? As much as I considered Ichiro, I had to go with Cruz. So far this year he is hitting .296 with 12 homers and 35 RBIs. Not to mention his 9 SBs.
Honorable Mention: Ichiro, SEA, Cust, OAK
Starting Pitcher: Joe Saunders, LAA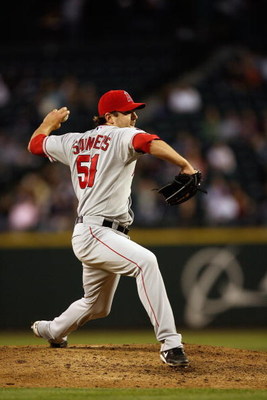 Saunders has held down the LAA rotation throughout all of their struggles so far this year. He is 6-3 with a 3.26 ERA and a 1.19 WHIP. He has been terrific so far for LA.
Starting Pitcher: Felix Hernandez, Seattle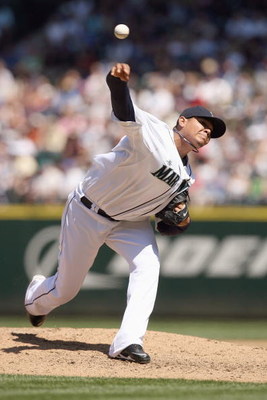 Hernandez is no surprise here. He has been a great pitcher the last few years. So far this year he is 5-3 with a 1.30 WHIP. He has really been the only solid Seattle starter.
Starting Pitcher: Kevin Millwood, Texas
Millwood is finally having a good year for the Rangers. So far this year he has 4 wins and a 3.25 ERA. Plus he has a WHIP of 1.24. And he is pitching in Texas. Who would have thought a Rangers pitcher could get out to a start like this.
Starting Pitcher: Dallas Braden, Oakland
Even though he is only 3-5 Braden still deserves to make this team. He has had extremely low run support from a weak A's offense. He has a 3.69 ERA and a 1.44 WHIP. Overall he has pitched very well this year.
SP Honorable Mentions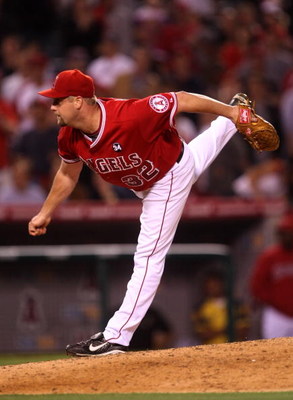 Matt Palmer, LAA
Josh Outman, OAK
Trevor Cahill, OAK
Eric Bedard, SEA
Relief Pitcher: Andrew Bailey, Oakland
Bailey has had a ROY season so far. He is 3-0 with a 2.12 ERA in 29 innings. Not to mention he leads all MLB relievers with 37 Ks.
Honorable Mention: Wuertz, OAK, Francisco, TEX
Keep Reading

Oakland Athletics: Like this team?