My National League All-Star Team Starting 9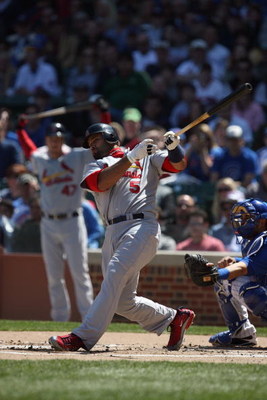 Lately both Fox Sports and ESPN have started following the voting for the starters in the All-Star Game. Many starters that are in the lead or near the lead just flat out don't make any sense unless people are voting for players who have been good before, not necessarily people who are good now. Based on this year's numbers alone, here is what I think the starting 9 for the National League should be.
Starting Pitcher: Johan Santana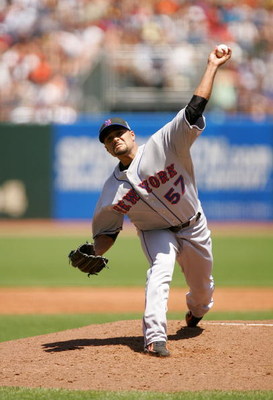 Johan Santana is my ace. He has started 9 games and is 6-2 with a 1.50 era. He has struck out 75 and walked just 14 in his 60 innings of work. You could consider both Billingsley and Lincecum, but neither of them quite have the numbers of Santana.
Catcher: Russell Martin
For this position you could consider both Bengie Molina and Russell Martin, but in my book Russell Martin wins out. He handles one of the best pitching staffs in the National League and despite getting off to a slow start at the plate, he is now either near or at the top of every statistical offensive category among catchers.
First Base: Albert Pujols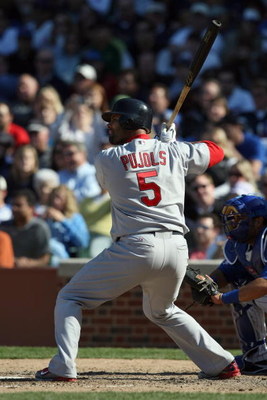 There is no doubt in my mind this man is the best player in the National League. If he doesn't get the start in front of his home crowd in St. Louis then something is wrong.
Second Base: Brandon Phillips
The reigning gold glove winner has had the best May of any player in the bigs. He has more RBI in May than any other National League player; Ryan Howard, Prince Fielder, and Albert Pujols included. He has also continued his outstanding defense that goes with his power and speed at the plate. Someone's gotta say it, the National League doesn't need four more errors from their second baseman this year.
Third Base: Ryan Zimmerman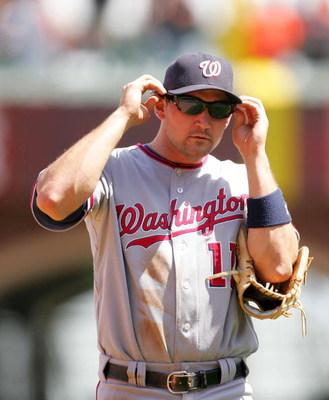 In maybe the most underachieving position in the National League, I go with Ryan Zimmerman as my starting third baseman. I know that many people in New York and LA are screaming for David Wright or Casey Blake, but neither one of them has had a 30+ game hitting streak while playing on the worst team in all of Major League Baseball. On top of that Zimmerman's power numbers compare to those of David Wright and are better than those of Casey Blake.
Shortstop: Hanley Ramirez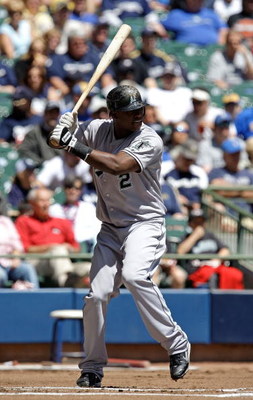 If there was ever a sure thing for the All-Star game, this should be it. Hanley Ramirez at shortstop. He is an unbelievable talent who can go 30/30 almost every year. Florida is talking about moving him to the outfield soon so let's give him at least one more time as the NL's shortstop.
Left Field: Raul Ibanez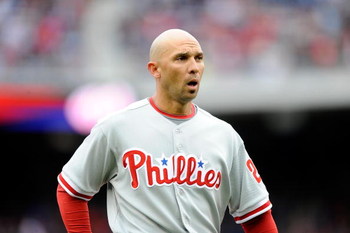 A surprsing player this year, Ibanez has not only been the best left fielder in the National League, but maybe the best outfielder overall. He has been dominant at the plate, leads the league in home runs and RBI, and has surprisingly been the offensive leader on a great offensive team.
Center Field: Carlos Beltran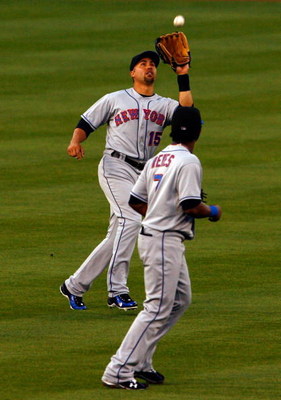 Has one of the best gloves in Major League Baseball for a center fielder and is currently leading the NL in batting average. He is one of the main reasons that the Mets are right there with the Phillies and not 5 or 6 games back.
Right Field: Justin Upton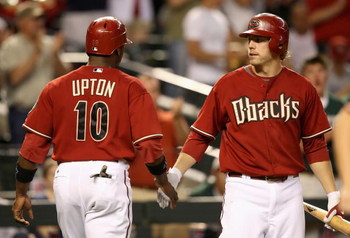 This one may surprise a lot of people, but right now he is the best right fielder that the National League has to offer. He is finally starting to realize some of that great potential he has. Right now he's batting .324 with 9 dingers, 27 RBI and 4 stolen bases. It's hard to argue with that.
Keep Reading