Louisville linebacker coach Brian Luc Jean-Mary tweeted out a sneak preview of Louisville's new black chrome helmets with an eye-catching red logo:

Louisville's all Black Helmet!!! Coming to a football field near you very soon. #Cardnation #L1C4 pic.twitter.com/e8kiyCqLYY

— Brian Luc Jean-Mary (@luc_brian) November 15, 2013
Here is another view: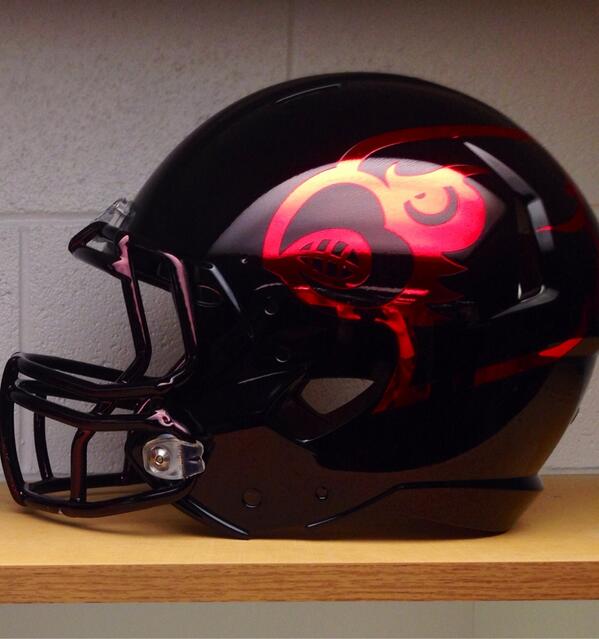 Louisville
This is the full uniform: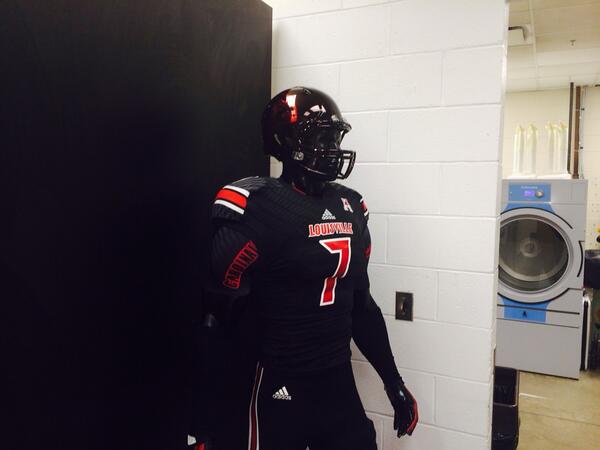 Louisville
Jean-Mary didn't disclose the date that Louisville will wear these helmets, but we can't wait to see these on the field!
Thanks to Lost Lettermen for the find and photos.