Breaking Down 5-Star Safety Laurence Jones' Highlight Tape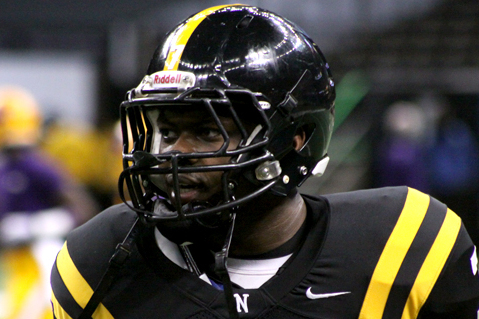 247Sports

Laurence Jones is a 5-star safety from Louisiana who is among the top prospects in the country. He has fantastic size at 6'2" and 214 pounds, which helps him intimidate receivers.
Jones plays with tremendous range and speed, as he shoots out of transition quickly to jump passing lanes. He has great hands and ball skills, plus he can help as an eighth defender in the box to stop the run.
A coveted recruit, Jones is scheduled to announce his decision between Alabama and LSU on December 2, according to Rivals (via SunHerald.com). Whichever program lands him will be getting a talented safety, evidenced by his impressive highlight tape.
Player evaluations are based on review of tape at Scout.com, Rivals, 247Sports and ESPNU.
Begin Slideshow

»
On the opening play of Jones' highlight tape, he appears to be playing more of a cornerback role. Yet the talented safety displays the ability to use his speed to carry a defender down the field in coverage.
Watch how Jones uses his awareness and ball skills to track the throw to make the interception. He clearly takes on the mindset of a receiver while the ball is in the air.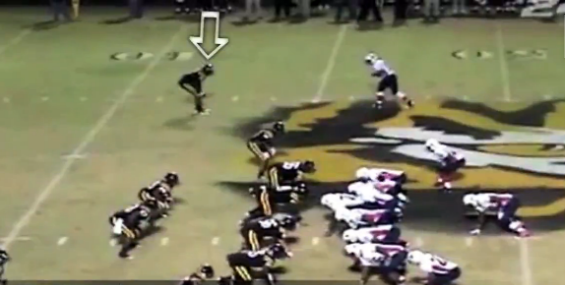 Edwin Weathersby II
247Sports
This is another play where Jones shows off impressive coverage skills. He sits in an off-man alignment, where he doesn't panic in space. Jones flips his hips to attach himself to the receiver before pinning him into the sideline.
The 5-star safety then simply does what he does best: attack the football like a receiver.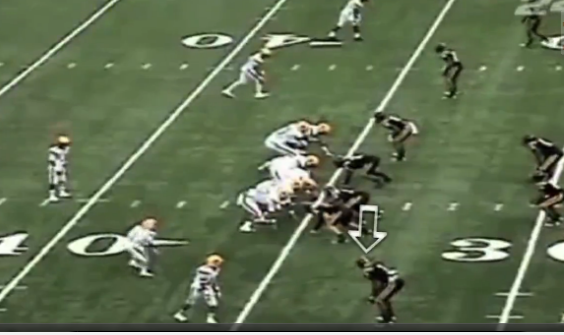 Edwin Weathersby II
247Sports
In reality, this is not a great play by Jones. Playing as a boundary cornerback, he actually gets lazy with his tackling technique.
Jones lunges at the running back instead of breaking down in space and squaring himself to his target. He luckily gets his hands on the ball to create a turnover.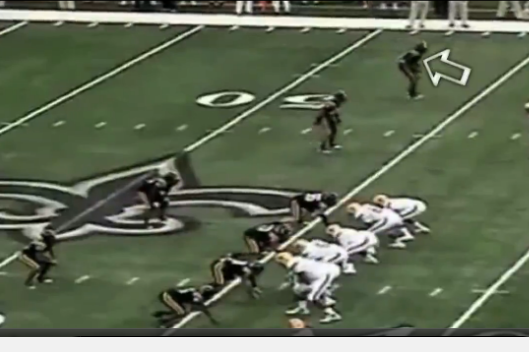 247Sports

Jones shows good turn-and-run ability on this play, but it would have been nice if he would have recognized the run sooner. Seeing him stick his foot in the ground and shoot back upfield to attack the line of scrimmage would be more ideal.
He also wastes time by not quickly shedding the receiver. Yet, he still makes the tackle.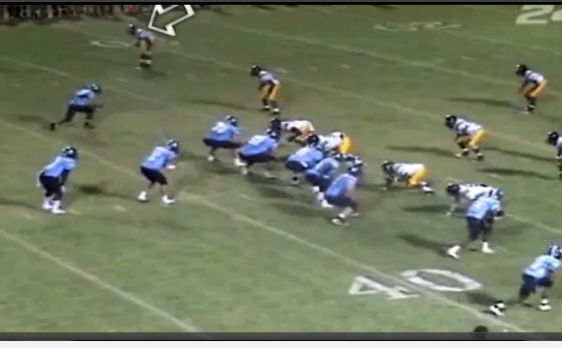 Edwin Weathersby II
247Sports
Once again at cornerback, Jones attempts to combat a quick bubble screen.
He exhibits solid quickness out of transition here, but he could come out of it a bit cleaner. However, look at the terrific closing speed Jones shows off to meet the receiver close to the line of scrimmage.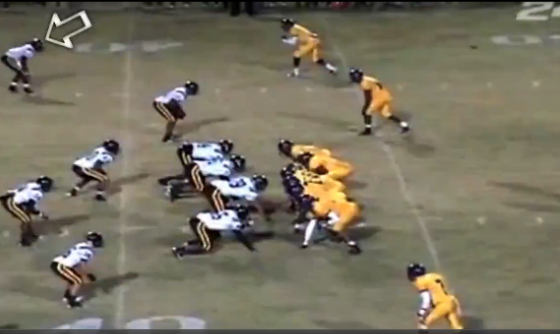 Edwin Weathersby II
247Sports
Not much can be taken from this play due to the angle of the camera. However, Jones' ball skills and concentration are once again evident. He may be the best ball-hawking safety in this class.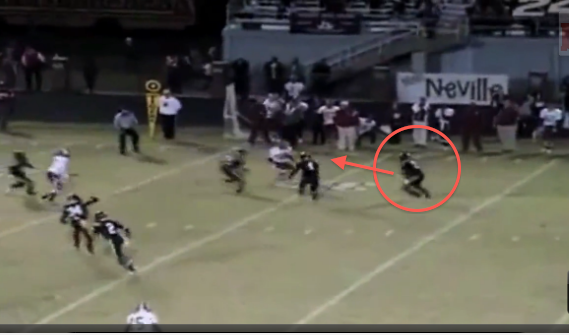 Edwin Weathersby II
247Sports
Here's another play where Jones displays his wonderful athleticism and ball skills. He attacks the football with his hands to make the interception, then uses good balance to stay on his feet.
From there, Jones' instincts as a runner take over. He makes an impressive return, and he shows off good speed and force.
Jones can be located and tracked via the 2014 Bleacher Report College Football Recruiting Heat Map!
Edwin Weathersby is the College Football Recruiting Analyst for Bleacher Report. He has worked in scouting/player personnel departments for three professional football teams, including the New York Giants and Cleveland Browns.