MNF Gets Ugly as Mike Pouncey Throws Punch, Dashon Goldson Headbutts
November 12, 2013
ESPN
It's been a frustrating season for the Miami Dolphins and Tampa Bay Buccaneers.
The Buccaneers entered Week 10 winless. They already dealt with the messy departure of quarterback Josh Freeman and a MRSA outbreak in the locker room.
For the Dolphins, the past couple of weeks have been nothing but talk of Jonathan Martin and Richie Incognito.
Those frustrations bubbled over during Monday night's 22-19 win for the Bucs.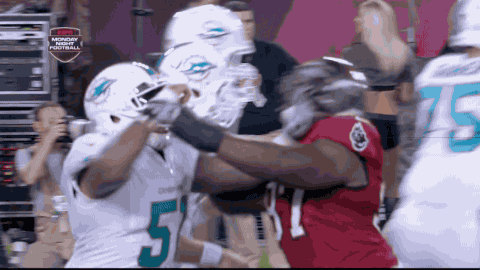 Courtesy of amazonaws.com
It took all of two plays on offense for the Dolphins before things got chippy. Center Mike Pouncey drew a quick 15-yard flag after throwing a punch at defensive tackle Akeem Spence.
Bleacher Report NFL National Lead Writer Michael Schottey thought the play merited more than just a flag:
Tampa safety Dashon Goldson, who is no stranger to personal foul penalties, decided that there was no way he was going to be shown up on his home turf.
In the second quarter, Goldson racked up a 15-yarder of his own after he got in the face of wide receiver Rishard Matthews.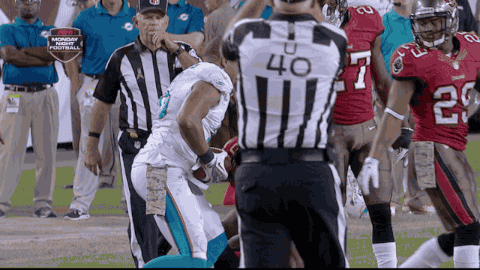 Courtesy of amazonaws.com
Given Goldson's reputation, this was not exactly a shock:
Both players are certainly looking at fines from the NFL, and given that the two teams entered Monday night a combined 4-12, costing their teams 15 yards wasn't the brightest move. 
With one player from each team doing it, I suppose it's a case of offsetting stupidity.