Fantasy Football
Adam Vinatieri: Recapping Vinatieri's Week 10 Fantasy Performance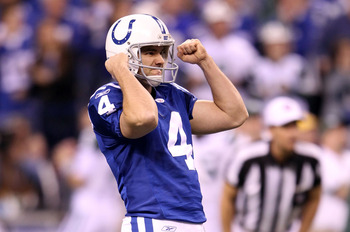 October 12, 2016
Vinatieri was shut out in Sunday's game against St. Louis. The Colts trailed by as much as 38 points, and did not allow Vinatieri an attempt.
Indianapolis went for two on their only score of the game. Vinatieri had scored in 154 straight games prior to Sunday's goose egg. He'll see more opportunities in Week 11 against Tennessee.
Like the new article format? Send us feedback!