Why Is the World Not Watching the Pacers?
Use your ← → (arrow) keys to browse more stories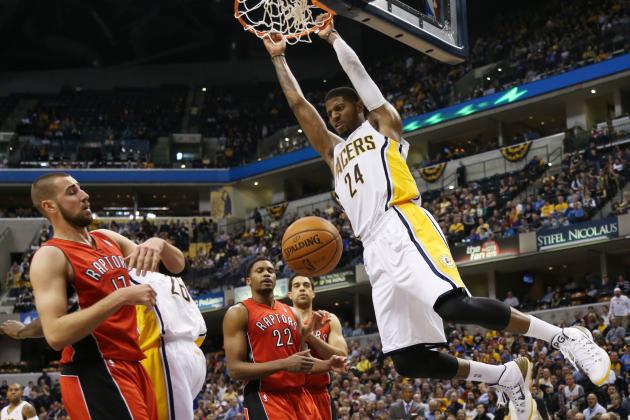 Brian Spurlock-USA TODAY Sports

When the NBA released its schedule this summer, I was shocked. The Indiana Pacers were fresh off pushing the Miami Heat to seven games in the Eastern Conference Finals. I've seen series go seven games an not be close. This was as close as you could get. Miami controlled that Game 7, but really, the Pacer were one good quarter turn away from stealing the Heat's spot and facing San Antonio. Not to mention, they had a bizarre coaching decision (keeping Roy Hibbert out of Game 1) in part decide the finish to that game.