ESPN's College GameDay was in Tuscaloosa for Alabama-LSU and there was no shortage of fantastic signs. Here are some of our favorites.
Oops, Oregon.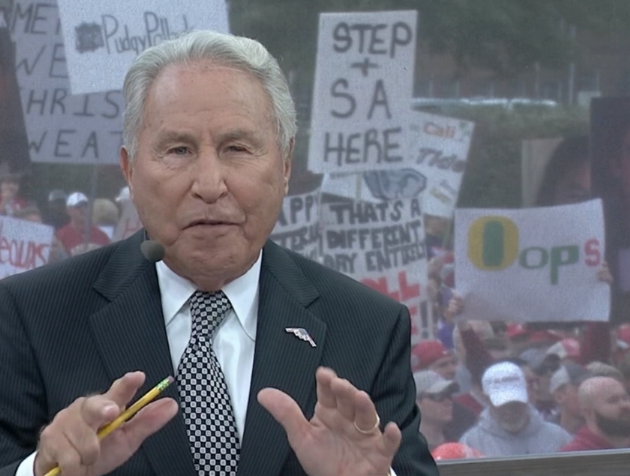 That's how you Shake Weight.
College game day sign lol pic.twitter.com/vAcSQl0Olu

— Jordan Sanders (@_JordanSanders) November 9, 2013
Ouch, Ducks.
#GameDaySigns pic.twitter.com/MIQzp8Dpgz

— Brad Wallace (@wallacebrad) November 9, 2013
One of the more sophisticated signs that we've seen.
This sign could be adapted to scare any fanbase.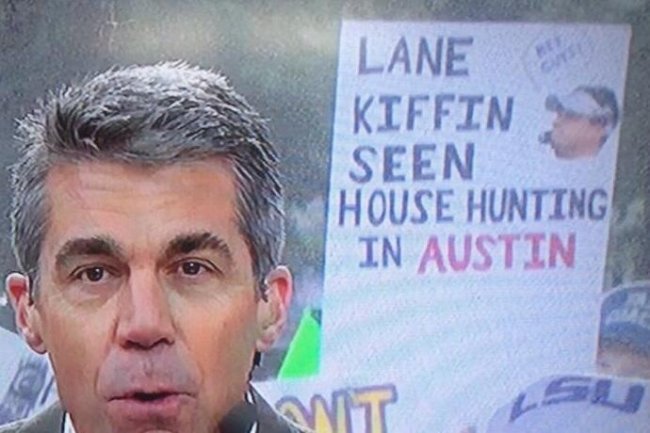 These Bama fans...
Here was the 1st "We want Ball State" sign #Gameday pic.twitter.com/bSNpA2EfBx

— Chad Blanton (@ChadB765) November 9, 2013
Lou Holtz for Prethident!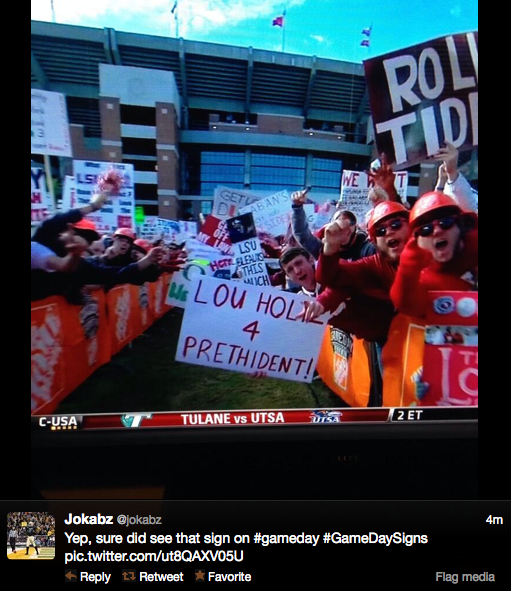 These Oregon jokes will keep on coming.
Not a good look.
Quality gameday sign pic.twitter.com/sJzFv7LicY

— Amy Rose (@amyy_rosev) November 9, 2013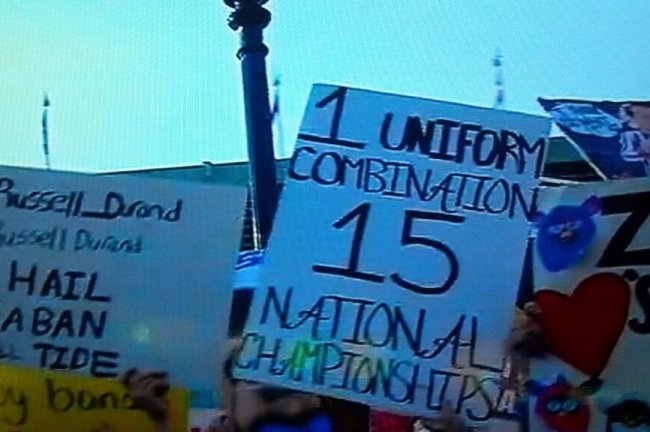 Hat tip to Busted Coverage for some of these.