French Open 2009: Fashion Hits and Misses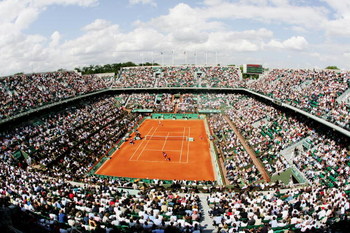 The 2009 French Open Championship is well under way, and we have already witnessed some of the world's greatest male and female players commence their bid to become Roland Garros Champion.
While commentators, analysts, and critics become obsessed with determining the outcome of matches and the next step in player rivalries, this slideshow will take a humorous look at one of the lighter sides of the Slam, namely fashions of the men and women in the draw.
Roger Federer: Hit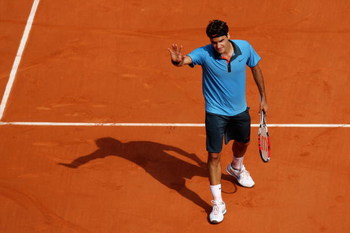 Verdict: Hit
The slate grey and pale blue combination, with an accent of orange, may seem an unusual choice for this understated champion. Yet, Federer manages to pull off the color scheme with aplomb.
The orange accent is a particularly classy touch on the clay.
Rafael Nadal: Miss?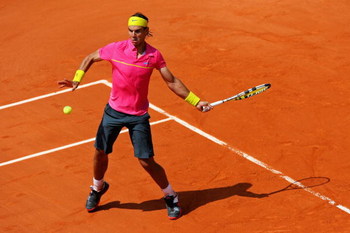 Verdict: Miss?
Opinions are split on this one. A brave choice, certainly (pink and yellow?!), but Nadal, so sure is he in his masculinity and power, just about manages to pull off this look.
A throwback to an '80s combination for sure, but at least he will still be seen by his fans if dark storm clouds should fall on Philippe Chatrier court.
Nevertheless, we hope the colors will never be seen together again—it has to be a miss.
Maria Sharapova: Miss?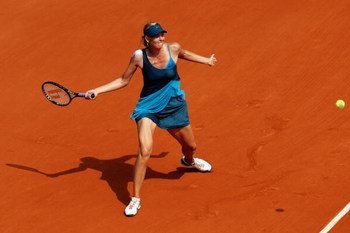 Verdict: Miss?
Given that Miss Sharapova has had plenty of time to think through her wardrobe choices for the rest of the tennis season in her extensive injury layoff, one would expect a better ensemble than this.

There is certainly a "je ne sais quoi" drapery to the look (bed sheet/nightie, anyone?), but Sharapova's height and grace almost save the outfit.
Nevertheless, we expect more effort at Wimbledon!
Note: Do I see a Nike-endorsed color scheme appearing here?
Jelena Jankovic: Hit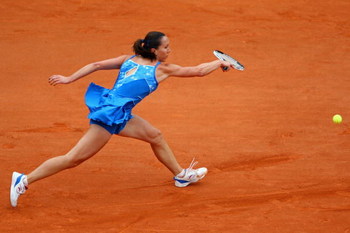 Verdict: Hit
An interesting look for Jankovic this year, who never fails to post an excellent ranking in the style stakes.
The cobalt blue looks striking against orange clay, and the detail on the back of her dress is unique and interesting.
A very original look, but Miss Jankovic can pull it off well.
Juan Martin Del Potro: Miss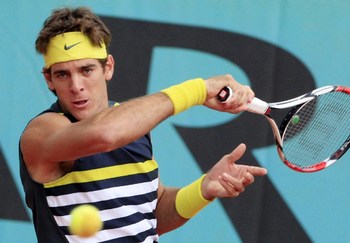 Verdict: Miss
I see a blurred image of vivid stripes. Not much more to say!
Bold? Certainly. Attractive? Perhaps not.
Together with the sleeveless style (come on, only Nadal can make that look good on a tennis court), I sense that Nike's design team created this ensemble last minute after expending all their creative force on the likes of Nadal and Federer. Surely better can be achieved from the Nike Factory?
Gael Monfils: Miss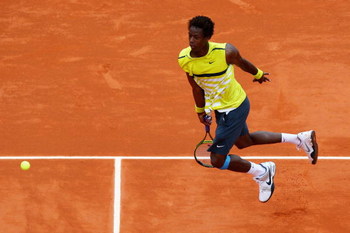 A reversal of Juan Martin Del Potro's ensemble, again by Nike.
Yellow with bold blue and white stripes (and a turquoise knee strapping)?
Just no.
Still, if anyone can make the look work its best, it's Sliderman...
Venus Williams: Miss?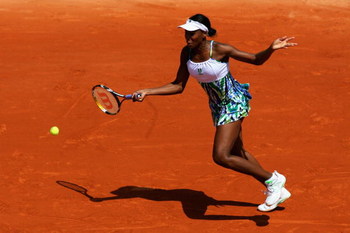 Verdict: Miss?
One certainly cannot doubt Venus' boldness and audacity with this outfit—and the white top-half does indeed tone down the overall effect of the dress nicely.

However, the skirt looks like it should be worn on holiday, in Hawaii, not at work on the clay, in Paris...
Serena Williams: Hit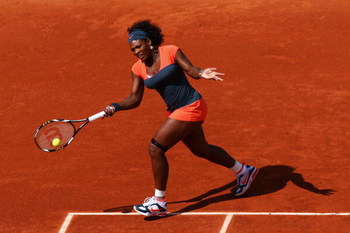 Verdict: Hit
A slightly quieter ensemble than we are used to from Serena (anyone remember the white trench coat and handbag at last year's Wimbledon Championships?).
However, Miss Williams certainly knows her stuff—color blocking is a big trend in global fashion—and clearly slate grey is a recurring Nike theme...
Given Serena's turbulent results at Roland Garros, an understated outfit is perfectly suited to her on-court expectations.
Venus and Serena Williams: Miss?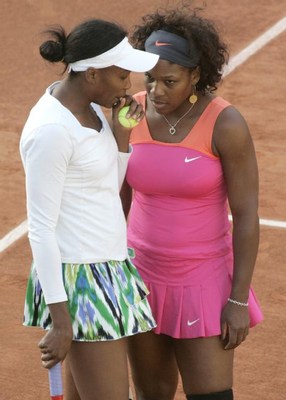 Verdict: Miss?
New outfits for the sisters' doubles matches - but is it better than the singles' attempts?
Venus: Only a small difference to her singles' outfit, a long-sleeved white top with the print skirt. Surprisingly, this little modification makes the look seem more appealing to the eye, by balancing out the bold skirt with more extensive base colour on the top-half.
Serena: Pink and orange? Even worse than slate and orange. A colour combination not to be repeated, especially on clay. Nike themes are recurring once more... and unfortunately again this time, to disastrous effect.
Andy Roddick: Hit?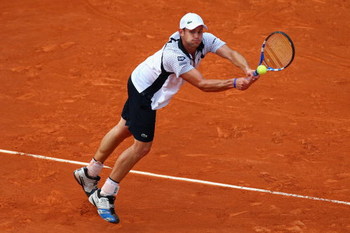 Verdict: Hit?
Roddick normally maintains safe style choices, with clothes in predominantly white and black, and this slam is no different.
A little checked detailing on the sleeves, however, does not go unnoticed - and adds a little originality to what would otherwise be a simple outfit
Note: Lacoste clearly don't mind that their clothes be the background to other organizations' advertising...
Ana Ivanovic: Hit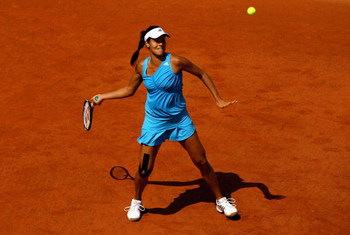 Verdict: Hit
Yet more blue materialisms on this year's Roland Garros clay—this time, in a bright turquoise.
Another fashion hit from Miss Ivanovic—clean lines with interesting ruche details, but nothing too extroverted or distracting from her powerful strokes.
Bethanie Mattek-Sands: Hit?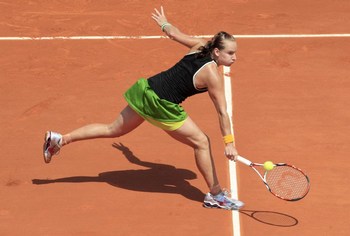 Verdict: Hit?
A final surprise here, in the nicest sense!
Normally we can depend on Ms. Mattek-Sands to display some outrageous examples of good taste gone bad; memories include a backless dress and leopard print. Not to be repeated, clearly. A unique outlook on fashion, one would agree...
However, this year's French Open outfit is startlingly unassuming in its simplicity. Lime green is a rare color among players' outfits, but there are no crazy prints, no cut-out shapes, no typical craziness in this dress.
A pity this newfound restraint could not help her to progress into the second round of the tournament...
Keep Reading