Predicting 'Boom or Bust' for the Riskiest Free Agents on the Market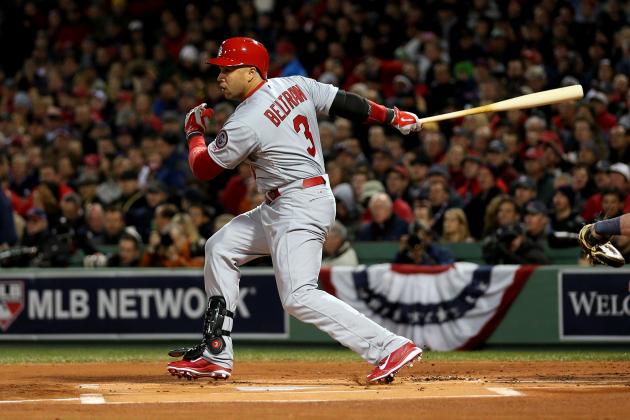 Rob Carr/Getty Images

The beauty of the Hot Stove is that for a couple months we all get to play armchair general manager without, you know, actually having take on any of the risks involved.
But in real life, those risks can have significant consequences. One or two contracts can have a major impact on a team's fortunes for years to come, depending on the terms of the deal and the team's financial situation.
Think the Yankees are regretting Alex Rodriguez's 10-year, $275M contract right about now? Even with New York's seemingly inexhaustible financial resources, it's onerous, especially now that there are luxury tax ramifications under the new collective bargaining agreement. Or, conversely, I bet the Cardinals are feeling pretty good about allowing Albert Pujols and his 10-year, $240M deal to walk two offseasons ago.
As the saying goes, sometimes the deal you make is as important as the one you don't make.
These are the free agents who could go boom or bust.
Begin Slideshow

»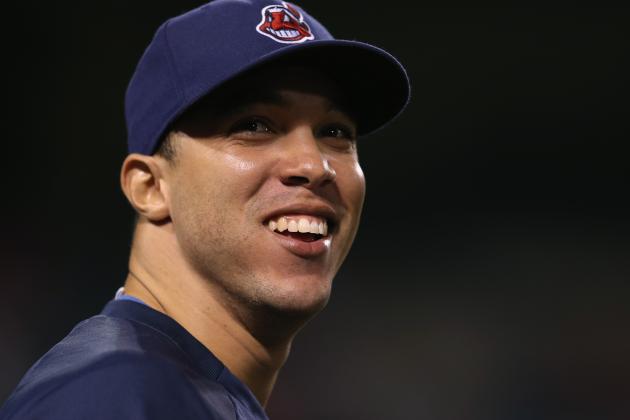 Jeff Gross/Getty Images

It's sort of hard to believe now, but Ubaldo Jimenez was one of the best starting pitchers in Major League Baseball for a few years. From 2008-10, he was worth 16.0 fWAR, good for eighth-best behind the likes of Cliff Lee, CC Sabathia and Justin Verlander, to name a few. That's pretty good company.
But 2011 brought about a sharp dip in production. Jimenez quickly fell out of favor in Colorado and was shipped out to Cleveland. Maybe the Rockies knew something the Indians and the rest of us didn't, but in any event, the hard-throwing right-hander who once seemed destined to be a cornerstone of the Rockies for years to come was gone.
Was he injured? Just tired? Declining early? That his struggles actually worsened with the Tribe in 2012 didn't bode well for those who held out hope that he was merely hurt and needed to heal up, or that he simply needed a change of scenery.
By the beginning of the 2013 season no one knew what to think of Jimenez. Expectations weren't high; he was actually something of an afterthought.
But after an atrocious April, Jimenez rebounded nicely. Very nicely. In fact, he quietly set a new career best for strikeouts per nine innings. He also kept his walk rate a little bit below his career average. The peripherals checked out. The advanced ERA estimators supported his actual ERA of 3.30. Sure, he was no longer inducing ground balls as prolifically as he once did, but he was about league-average in that department. Add that up, and you still have a very valuable pitcher on your hands. (all stats from Fangraphs)
Jimenez reinvented himself in the final five months of 2013, and the question now is whether it's enough to quell the red flags that surfaced in 2011 and '12 in the eyes of the folks who stand to give him his next contract.
My prediction: Boom
Jimenez is young as he enters his age-30 season, and five months is a decent enough sample to think he's probably turned a corner. He's not the same pitcher he once was, but he seems to have adapted to this new, diminished-velocity version of himself. This is a guy I'd be relatively comfortable signing so long as the terms don't get out of hand—three or four years at $12-$15M annually sounds about right.
Admittedly, I have a soft spot for Carlos Beltran. It was a pleasure for this Mets fan to watch him for seven seasons.
Obviously, Beltran is a far different player now than he was eight offseasons ago (has it really been that long? #old) when he arrived in New York. He's toward the end of his terrific career now and will only secure a short-term contract; it'd be pretty shocking if he got a three-year deal this foray into free agency. If his agent, Scott Boras, can swing that, he should just drop the mic and call it a career.
But there should be plenty of teams interested in Beltran, regardless of his age. He's coming off two strong seasons at the plate with the St. Louis Cardinals, hitting 56 homers while slashing .282/.343/.493 in 1,219 plate appearances. He also stayed relatively healthy, playing in 296 of a possible 324 games, which was a problem for him during his Mets tenure. And of course, what good is a Beltran analysis without mentioning his postseason brilliance?
But there are warning signs for Beltran suitors. In his past four seasons, his .385 OBP in 2011 looks like something of an outlier: .341 in 2010, .346 in 2012, and .339 in 2013. A .340-ish OBP isn't awful by any means, but then again there's no guarantee it won't decline further. After all, Beltran will turn 37 in April. There's also the matter of his position. Beltran is a right fielder now, but even there the defensive metrics at Fangraphs suggest he's well below average.

My prediction: Bust
This is a relative "bust," as Beltran's contract won't be long enough to truly linger, but between his slowly declining peripherals, defensive limitations, age and injury concerns, I think there's a pretty good chance for him to end being a sunk cost on some team's ledger.
It's pretty amazing what a couple of unlucky injuries and a qualifying offer can do to a player's value. At this time last year, Curtis Granderson was coming off back-to-back 40-homer seasons and looking ahead to a walk year that, barring catastrophe, would set him up nicely for a windfall in free agency.
But catastrophe did in fact strike for Granderson, who spent most of the season on the disabled list after he broke his hand and a pinkie in separate plunkings. On top of that, the Yankees tendered him a qualifying offer of one year and $14M, meaning if he signs elsewhere, his new team will have to forfeit a draft pick to the Yankees as compensation.
While Granderson's defense has always been a topic of dispute, he was a hugely productive offensive player at a premium position as recently as two seasons ago, so he's unlikely to settle for a bargain-bin deal now. In short, if you want a center fielder who hit 84 homers in 2011-12, you're probably going to have to pay up. Accordingly, my prediction for Grandy is:
Bust
Granderson is most likely not done as a productive player, but to compensate him based on his production from two and three seasons ago, and cough up a draft pick in the process, would be a mistake. He'll be 33 on Opening Day, which isn't young, and he's always been something of an unusual player, up to and including his power explosion since joining the Yankees. There's no telling how he'll respond coming off hand and wrist injuries, which can sap power.
It's easy to forget that Stephen Drew was a pretty good shortstop for a few years. He was probably a little bit overhyped as a prospect, and then it took him a while to find his footing in the Majors, and even when he did figure it out he was arguably underappreciated. That can happen when baseball players are good at everything but not great at any one thing.
But, Drew had settled in as an above-average Major League shortstop, playing good defense and getting on base at a respectable clip and hitting for some power. It's easy to overlook that sort of production in the age of fantasy baseball, but that's a very valuable player.
Then, Drew suffered a grisly ankle injury (see the clip above, but be warned it's hard to watch) in 2011, derailing him for that season and 2012. He sort of fell off the radar before the Red Sox scooped him up last offseason. His season got off to a slow start due to a couple more injuries—a concussion and hamstring strain—but Drew rewarded Boston for the opportunity, playing his signature brand of unexceptional but steady ball as a key contributor to the team that just won the World Series.
Now, Drew is a free agent, still in the relative prime of his career. He'll be 31 on Opening Day next year. Obviously, his health is going to be a concern for any team interested in acquiring his services, and he's probably not going to come cheaply, seeing as his agent is Scott Boras. But even if he wants a three- or four-year deal, it's not a bad risk to take, as far as these types of risks go. In his last two seasons of 500-plus plate appearances, in 2010 and 2013, Drew was worth 4.7 and 3.4 fWAR, respectively.
My prediction: Boom
It all comes down to whether Drew can stay healthy. He wasn't injury-prone before breaking his ankle, which is somewhat fluky in a non-collision sport like baseball. If I were a GM in need of a shortstop, I'd buy based on the upside.
Nelson Cruz can hit. More specifically, he can hit for power. Looking at his career stats, his isolated power of .228 jumps at you. A late bloomer, Cruz wasn't a regular in the Majors until 2009, when he turned 29. Looking at MLB's ISO leaders from that year through 2013, Cruz's .239 mark is 15th best. If you remove a few platoon-type players from that leaderboard (Russell Branyan, Jim Thome and Andruw Jones), Cruz jumps up to No. 12.
So, yeah, Cruz is a legitimate power bat, or at least he has been, and those are in surprisingly short supply, as Yahoo's Jeff Passan writes.
That's the good news for Cruz as he embarks on free agency. The bad news is that he has some pretty major red flags.
As I mentioned, he was a late bloomer. He'll turn 34 in 2014, the first year of his new contract, and there's evidence to suggest that power hitters don't age well, as noted by Eno Sarris of Fangraphs. Cruz is also pretty much a one-dimensional player, posting an underwhelming career on-base percentage of .327 while playing below-average defense in right field by most accounts. He's also injury-prone, having missed time due to various ailments in each season from 2009-11 before finally putting together a full campaign in 2012.
And finally, there is the issue of Cruz's 50-game suspension for performance-enhancing drugs in 2013. Issues of ethics aside, we don't know to what extent, if any, the drugs actually enhanced Cruz's performance, but we have to at least account for the possibility that he won't be the same player without them, especially as he gets older. Plus, if he were caught again (not suggesting that he will be, but you never know), he'd have to sit out 100 games this time around.
Power is scarce, and therefore unlikely to be cheap this offseason, but I don't think Cruz is the guy to invest in.
My prediction: Bust
Fresh off a great two-year stint with the Rangers, Joe Nathan is arguably the prize of this class of free-agent closers, or at least the top candidate to come away with the richest contract.
Nathan missed all of 2010 due to Tommy John surgery and wasn't quite the same pitcher when he came back in 2011. Admittedly, I thought his best days were behind him. But he came back strong as ever in Texas, and was in mid-career form in 2013, posting 2.5 fWAR. That mark was good for fourth-best among qualified relievers, better even than guys like Craig Kimbrel and Kenley Jansen. Not too shabby for a 38-year-old.
Despite a fairly crowded market for late-inning relievers, Nathan declined his $9M option for 2014, opting instead to seek a multiyear deal, according to T.R. Sullivan of MLB.com. And why not? Nathan will likely secure a two-year deal (perhaps even three, depending on how the market shapes up) at a higher annual salary.
But if I were a general manager, I wouldn't be the one to give it to him. Nathan is a phenomenal pitcher, and his rebound from a surgery that could have signaled the winding down of his career has been nothing short of remarkable. But it's inevitable that he will decline at some point, and even if it's a gradual decline rather than a steep one, a lot of his value over his peers will be lost.
In a market fairly saturated with closer types -- Grant Balfour, Joaquin Benoit, Fernando Rodney, to name a few -- I would look at cheaper options. Nathan has the highest upside of any available closer, but his floor is lurking as he ages, and the margin between those two is already thin for relievers, whose year-to-year performances are apt to fluctuate most sharply.
My prediction: Bust
In short, Nathan will have to be as good in 2014-15 as he was in 2013 to warrant the contract he's likely to receive, and that may be asking a lot.