Is Jose Mourinho Becoming a Distraction for Chelsea?
Use your ← → (arrow) keys to browse more stories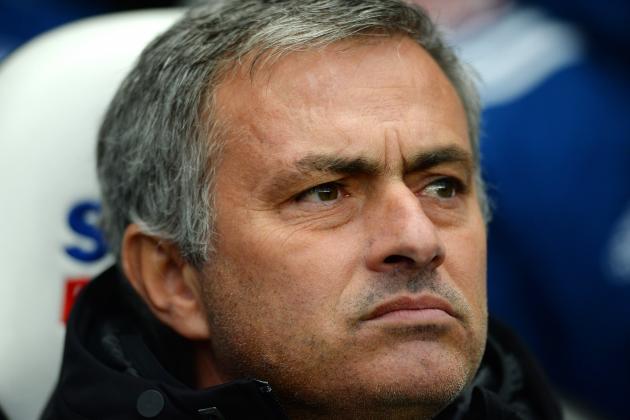 Getty Images/Getty Images

After returning to Stamford Bridge in the summer for a second crack at making a success of himself in West London, Jose Mourinho sparked a frenzy around Chelsea's title-winning hopes.
Bookmakers slashed their odds, supporters began to sense the title was coming back to London for the first time since 2010 and finally the messiah had returned.
That was the most important aspect. Chelsea finally had their man after missing out on Pep Guardiola and appointing the largely opposed "interim" manager Rafa Benitez.
But things are quite as rosy as some might have expected.
Of course, John Terry, Fernando Torres and Eden Hazard are playing some of the best football of their careers at present.
But, as is the case with every football team, there will always be a small group of players who are discontented.
Kevin De Bruyne has already publicly spoken about his frustration at not getting enough first-team chances, while Demba Ba, Juan Mata and Cesar Azpilicueta have seen themselves frozen out of the starting lineup on more than occasion this season.
So what is Jose Mourinho doing wrong?
This is the man heralded as one of the best man managers in the world. Yes, it's clear to see that the majority of the players adore him, as do the media.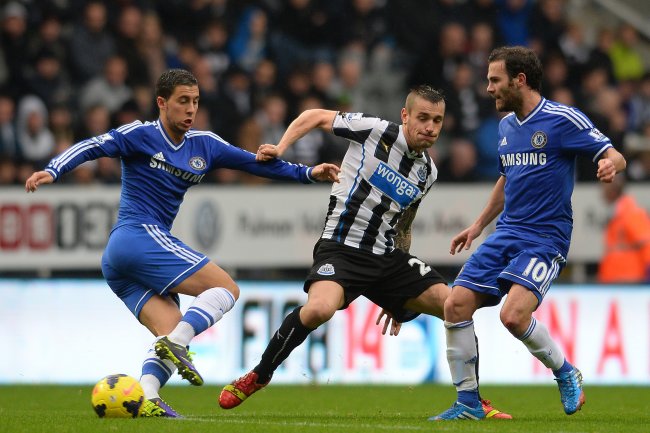 Getty Images/Getty Images
But there are some unhappy members of the side causing a few ripples of dissatisfaction, and that was certainly evident in the 2-0 defeat to Newcastle.
Mourinho insisted he would make changes for their next fixture after slamming his players' performances, claiming he made "11 mistakes" at St James' Park, per Sky Sports.
To lambast the squad publicly in that manner was perhaps naive, but Mourinho—as the master manipulator of mind games and mentality—knows what he is doing with the players.
The former Real Madrid coach acknowledged that November is a difficult month for the club and, having just lost their nine-game unbeaten run, such negativity will only add to the pressure.
In fairness to the Portuguese tactician, he was graceful in defeat. To admit that the side were so poor is easy, but to praise the opposition is far more difficult to do without feeling bitter.
Was it necessary, however, to draw attention to the players' poor displays? After all, they are professionals and the Chelsea players in particular maintain a winning mentality. They will bounce back, so why did Mourinho feel the need to criticise the group?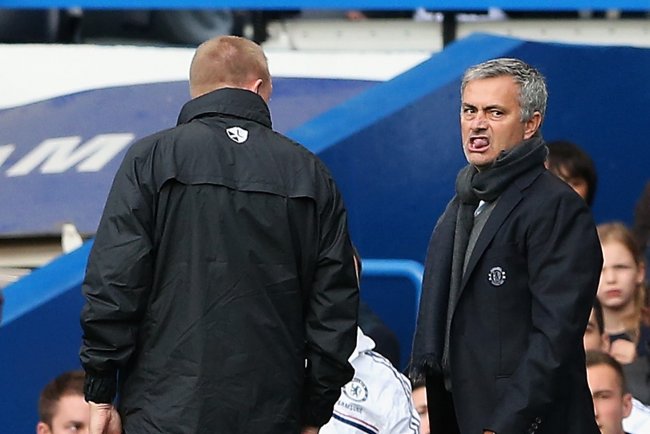 Scott Heavey/Getty Images
His behaviour off the pitch, such as getting sent off in the 4-1 win over Cardiff, has been typical of the 50-year-old. Passionate, yes, but sometimes overstepping the line. He knows where the boundaries are; whether he respects them or not is another matter altogether.
What should be his focus is getting the team through the most difficult time of the year, with November and December proving to be Chelsea's downfall in previous seasons.
Picking arguments off the pitch should only happen when Chelsea are in a comfortable position, and although they currently sit in 2nd position in the Premier League, the gap between themselves and league leaders Arsenal is currently five points.
And while Mourinho may find it necessary to continue with the mind games in order to gain a psychological advantage, it may be beneficial for him to stay out of the limelight and focus on returning to form.
The last thing Chelsea want is drama, but the signs all point towards meltdown if the team, and Mourinho, lose their focus.