Internet Sensation TerRio Gets Front-Row Seats at Miami Heat Game
November 4, 2013

TerRio, the kid who has become a sensation on the Internet, made an appearance at Sunday's Miami Heat game against the Washington Wizards. 
UPDATE: Sunday, 10:42pm EST 
Looks like TerRio hung out with Dwyane Wade and LeBron James after the game. 
And Udonis Haslem. 
--End of Update--
Apparently TerRio had pretty good seats:
It looked like Dwyane Wade knew who he was, via Jonah Kaner on Twitter: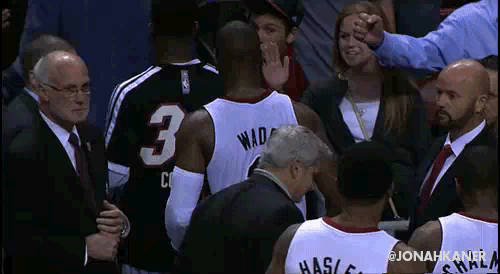 In case you don't know who TerRio is, here's what he is known for:
The Heat won, 103-93.
Hat tip to Black Sports Online for the find.