Tom Brady Left Hanging After Throwing His 4th TD Pass of the Day
November 4, 2013

Poor Tom. 

All he does is pass for touchdowns, but he cannot seem to find anyone to high-five him in return.
Look at his face! The guy just wants to slap hands with a teammate. Is that too much to ask?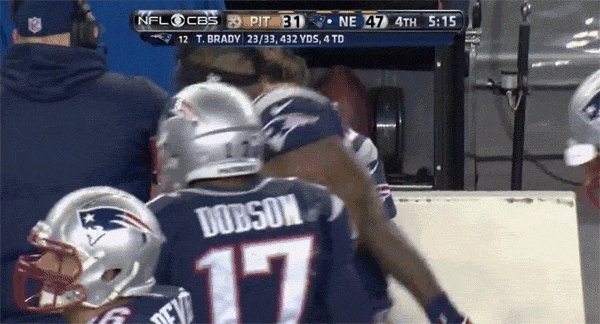 Luckily, LeGarrette Blount came to the rescue and gave Brady the well-deserved five.
Thanks to Jason Lisk and Michael Shamburger of The Big Lead for the GIF.