UFC Fight for the Troops 3: 5 Reasons to Watch
Jayne Kamin-Oncea-USA TODAY Spor
Wednesday night will mark yet another showing of the UFC's storied appreciation for the heroic individuals that defend our country.
Held at Fort Campbell in good old Kentucky, UFC Fight for the Troops 3 is free to watch for any American willing to spend a few hours of their night watching Octagon supremacy at its finest.
From the preliminary card to the main event, Wednesday's action is the perfect jumping off point for what looks to be the UFC's busiest month of the year.
Here are five reasons why you should throw on some red, white and blue in support of bloody Octagon battles and our beloved troops.
Battle of TUF Winners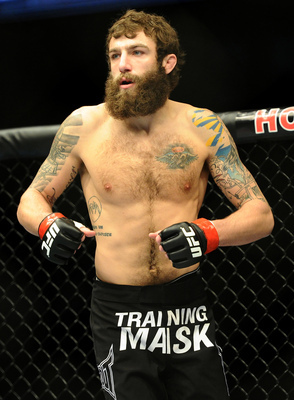 Jayne Kamin-Oncea-USA TODAY Sports
Scheduled to ignite Wednesday's main card, The Ultimate Fighter winners Michael Chiesa and Colton Smith will be doing more than just defending their reality show bragging rights.
Chiesa, who captured TUF honors in season 15, just tapped to Jorge Masvidal for his first career loss.
Smith, who won season 16, is coming off his own crushing defeat as he got finished in the third round by Robert Whittaker back in May.
Basically, these former television standouts will be competing to stay afloat in a drastically evolving lightweight division. Two loses for any fighter these days usually lands you in Zuffa's congested doghouse.
This is an early Fight of the Night candidate.
The Featherweights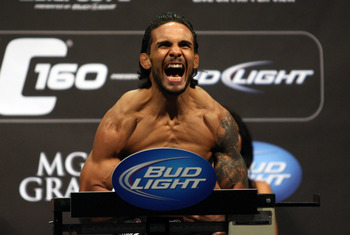 Bruce Fedyck-USA TODAY Sports
As arguably the most stacked division in the UFC, the featherweight roster produces fireworks every time matchmaker Joe Silva gives the fans what they want.
Wednesday night should produce more of the same as the blazing hot Dennis Bermudez meets a well-rounded and unassuming gamer better known as "Super."
However, while Steven Siler's nickname seems somewhat egotistical, his 5-1 UFC record is proof that Clark Kent can transform just as quick inside of a cage as he does in a phone booth.
Based strictly on potential, this featherweight showdown literally oozes barn burner. Bermudez is one of the toughest outs in the division, while Siler's grappling, hands and will to win is strong enough to withstand any force inside the cage.
Girlrilla's Road to Revenge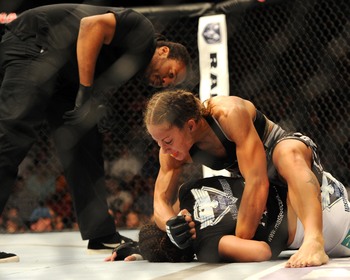 Jayne Kamin-Oncea-USA TODAY Spor
Revenge is a very delicate animal. The sheer rage that comes from it often fogs the senses and allows innate ability to take over.
Luckily for Liz Carmouche, her natural skills are good enough to beat just about any women in the world.
While she ultimately lost to Ronda Rousey via first-round armbar back in February, "Girlrilla" is on the fast track to another title shot.
Unfortunately for Alexis Davis, who is one of the division's most tenured vets, she'll be standing directly in the middle Carmouche's road to revenge when the cage door closes on Wednesday night.
Tim Kennedy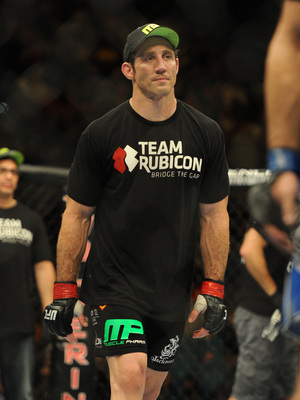 Jayne Kamin-Oncea-USA TODAY Spor
For those of you who don't know, Tim Kennedy is an active United States Army Staff Sergeant.
He's one of the only professional fighters around to juggle both responsibilities at once.
With that in mind, the atmosphere on Wednesday night when he steps foot inside the Octagon should produce similar levels to that of Anderson Silva fighting in Brazil or Wanderlei Silva in Japan.
Kennedy is one of the division's best grappling experts. A decisive victory over Brazilian Rafael Natal will also earn him top-10 consideration.
The Troops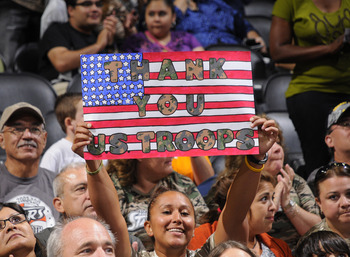 D. Clarke Evans/Getty Images
If supporting the men and women who defend our freedom and well being isn't a good enough reason to tune in to UFC Fight for the Troops 3 this Wednesday, what is?
With current Army soldiers Tim Kennedy and Colton Smith set to battle, the troops in attendance will probably blow the roof off Fort Campbell when the main card ensues.
Pay tribute, enjoy some free fights and keep a close eye on how well Michael Chiesa bounces back from his first career defeat.
U-S-A! U-S-A! U-S-A!
For more UFC news and coverage, Follow @DHiergesell
Keep Reading