Tough as Nails: What NASCAR Isn't Anymore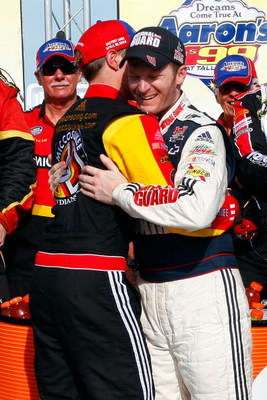 Whatever happened to being a rough-neck, do-anything-to-win, straight up son-of-a-bitch? If my math is correct, and it usually is, that's what made NASCAR the great American racing sensation.
The cars don't go as fast as Indy cars or dragsters. The wrecks aren't as spectacular either. But the drivers are tough as nails, and either you love 'em or you hate 'em enough to piss on their grave.
Watching NASCAR these days is almost as exciting as watching the LPGA tour on ESPN2. And I attribute that to the three following things.
Teams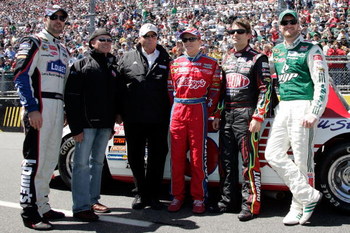 Whatever happened to a good old-fashioned rivalry. I mean really. Dale Earnhardt Jr. and Jeff Gordon as teammates? It's like a kick in the nads to every Dale Sr. fan in existence.
Are the hippies taking over NASCAR?
Look out Talledega, Phish and Dave Matthews Band are pre-race entertainment. And don't forget to stick around for post-race smoothies.
The Cars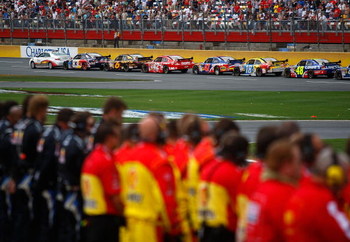 Is it just me, or is NASCAR trying to make these cars look more like sports tuners than American muscle?
Now I, myself, drive a Honda, but when I tune in to watch a race at Bristol or Talledega or Daytona, I don't expect to see my Honda Civic out there running with what is supposed to be a V8 power plant that'll make a pre-pubescent boy's balls drop.
Make it old-school NASCAR. I'll start watching again.
Peace my Brothers.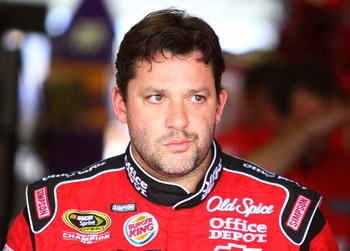 Give me some conflict. Give me some contact. Whatever happened to "Rubbin' is Racin'?" I understand that NASCAR is on a never-ending search for making racing as safe as possible, but I'd like to ask a very logical question in regards to the safety standards and regulations.
What exactly is safe about driving a car going 200mph on banked turns?
And lets get some tough guys in NASCAR who aren't afraid to knock someone's teeth out for getting him loose and into the wall. I'd probably be pretty pissed off too if a guy just made me wreck my million-dollar dream machine.
Conclusion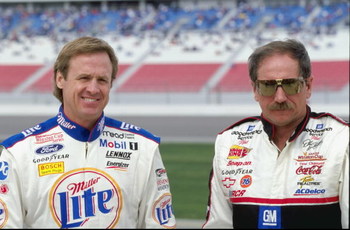 Whatever NASCAR wants to blame it on, these three things ring true to me.
And if anyone from NASCAR actually sees this, and actually cares to read it. I want a finders fee for my pointers. Because god know that I'm just one of those good ol' boys longing for a good, hard-fought race and a little bit of money. :-D
Keep Reading