ESPN's College GameDay headed to Tallahassee, Fla., for No. 7 Miami vs. No 3 FSU. As expected, there were some great signs.
Is That Bill Shakespeare?
GAMEDAY, BABY!!!! @SharedaMoment @jeepnolegirl @Oldladyrunner pic.twitter.com/vHqpG45Np3

— Ryn Sapp (@eireryn) November 2, 2013
Good For You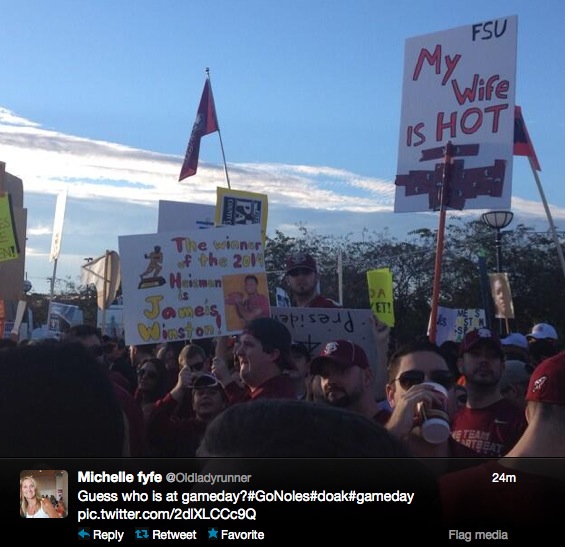 Boston Red Sox Sighting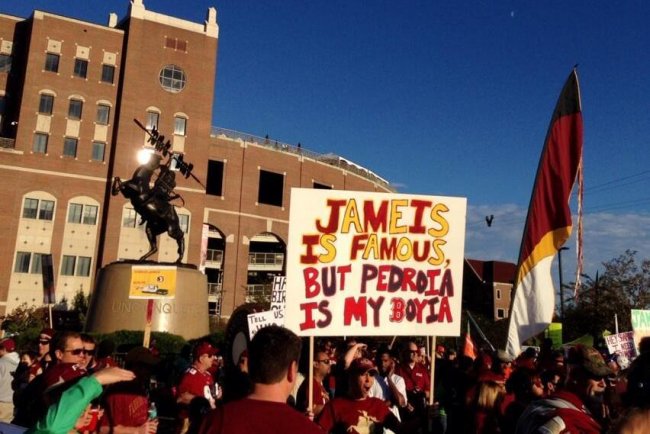 Topical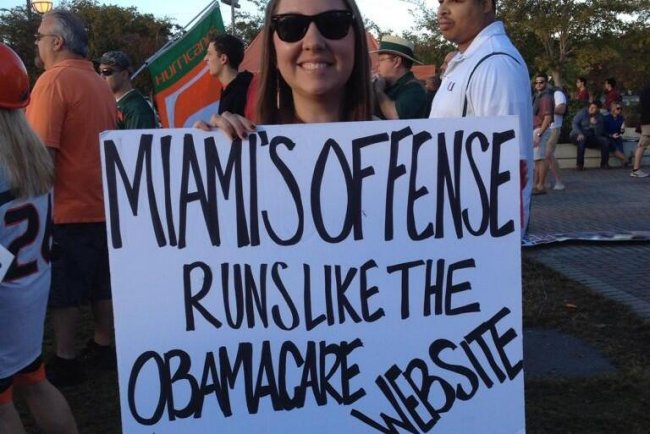 Burn
That awesome moment when ESPN has asked to take a picture of my sign multiple times! #CollegeGameDay #Noles pic.twitter.com/QhkwHOl3CL

— Jenna Jungferman (@JennaJungferman) November 2, 2013
Burn No. 2
Great facts presented at @CollegeGameDay #FSUvsMiami pic.twitter.com/mdrIaguVWE

— Chris Spencer (@ChrisSpencerFL) November 2, 2013
He's Conscious of His Carbon Footprint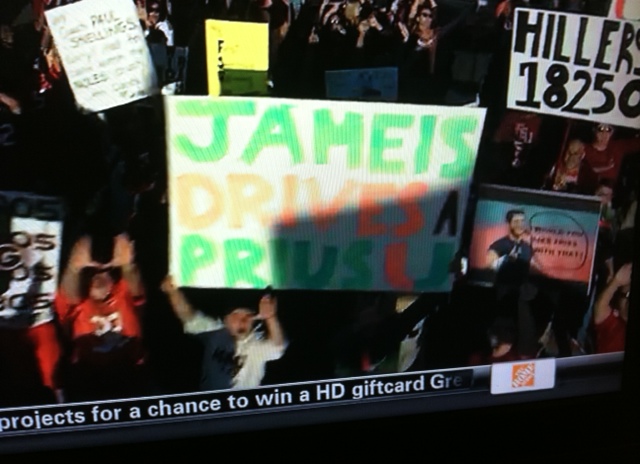 Tim Tebow
@CollegeGameDay @FSUfootball #GameDaySigns pic.twitter.com/5bwXhckvnA

— Megan Moore (@_Megan_Mo) November 2, 2013
Duke Johnson Fans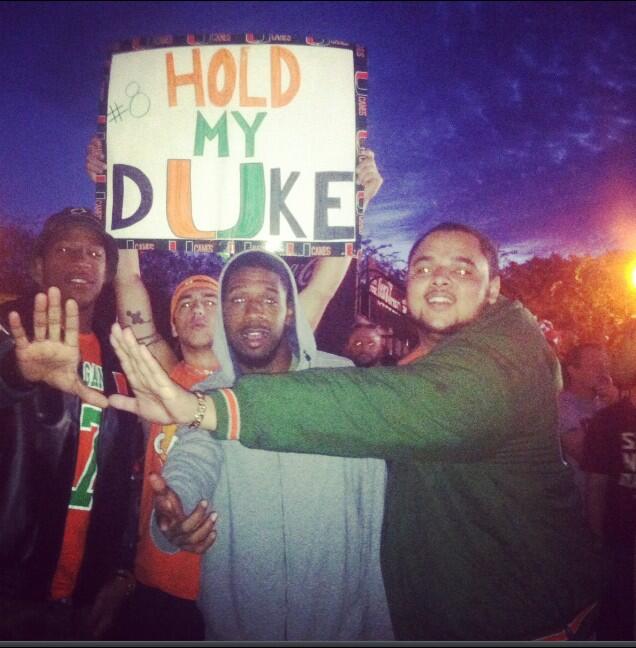 Even Paul Finebaum Must Know Who Miley Cyrus Is
Look for our sign tomorrow during College Gameday @Justin_Balke pic.twitter.com/MKwXsynURS

— Andrew Rybeck (@TheAndrewRybeck) November 2, 2013
Hat tip to Busted Coverage for a lot of these.