Denver Broncos: Defensive Improvements the Denver Broncos Absolutely Must Make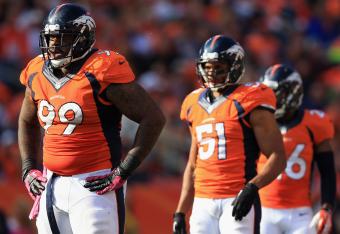 Doug Pensinger/Getty Images
The Denver Broncos' 2013 campaign has gotten off to a tremendous start. They are 7-1 and one of the most exciting and popular teams in the NFL.
Veteran QB Peyton Manning has an arsenal of elite wide receivers at his disposal, and he's taken advantage of the wealth to win games and put on a great show for NFL fans. With running back Knowshon Moreno also having a breakout season, Denver's offense is looking truly unstoppable. On the defensive side of the ball, however, it hasn't been all smooth sailing.
Now, a few things need to be taken into account here. Denver's offense has been the most lethal and highest-scoring offense in the league by a landslide. The Broncos have averaged 42.9 points per game, while the second-highest scoring team, the Chicago Bears, have averaged "only" 30.4 points a game.
All this offense certainly helps the Denver defense, yet in some ways, it also hurts there stats.
Opposing offenses are nearly always playing from behind against the Broncos, and as a result, the Denver defense is seeing fewer rushing attempts and far more passing than most defenses would. Unsurprisingly, Denver ranks as one of the best defenses against the run and one of the worst against the pass.
Still, Denver is certainly a very good defense against the run. Yes, they have had to defend against fewer rushing attempts, but the stout defensive line of Denver has been supreme at bottling up opposing backs.
The Denver pass defense isn't as bad as the figures suggest, but it is certainly the area in which Denver needs to improve. Specifically, Denver safeties need to step up their play as do Bronco linebackers when they drop into coverage.
Here is a situation against the Dallas Cowboys in which the Denver defense gets burned by receiver Terrance Williams for a long TD. Cornerback Tony Carter (32) is lined up against Williams, while safety Rahim Moore (26) is playing back and will have coverage over the top.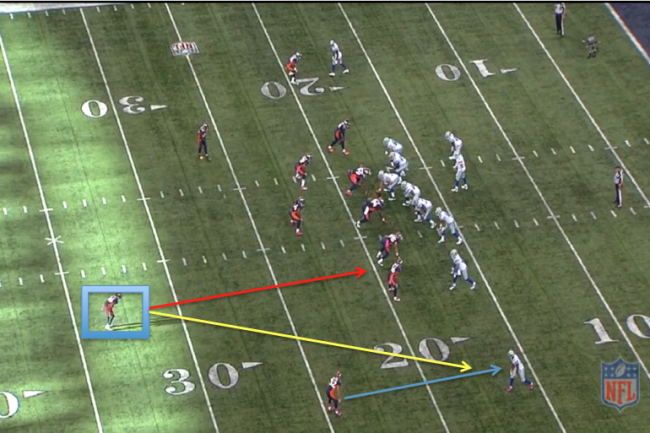 Moore makes the decision to focus on the slot receiver and tight end as Williams makes his move downfield.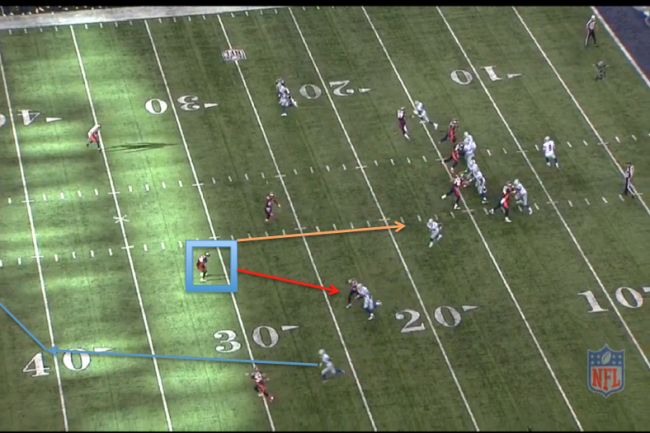 Williams takes advantage of the space that Carter is giving him and makes an inside cut up the field.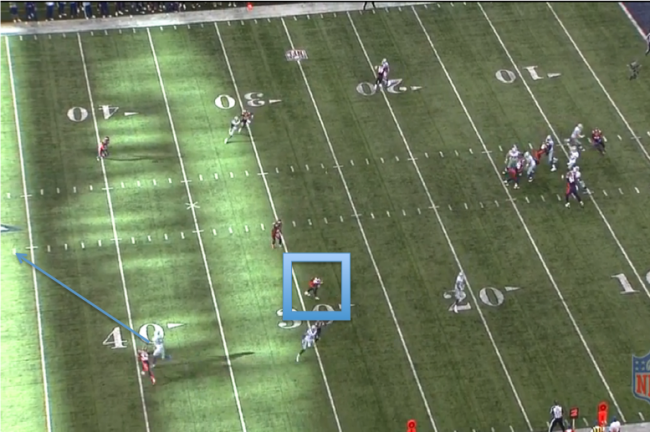 Carter is burnt, and without any backup from the safeties, Williams is on his way to a long TD.
To help Denver improve in these types of situations, defensive coordinator Jack del Rio should consider using the nickel formation and have an extra corner play man-to-man coverage against the slot receiver. Instead, Denver runs their typical 3-4 scheme and lines up outside linebacker Danny Trevathan against Washington receiver Leonard Hankerson.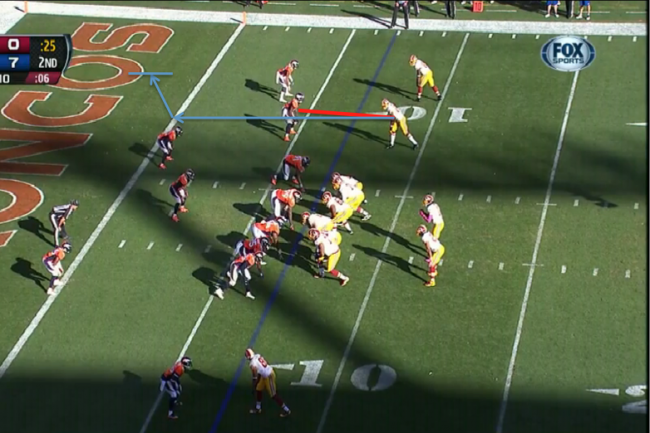 With his speed and quickness, Hankerson takes advantage of the mismatch against Trevathan by running a sharp hook route.
Trevathan, who is beat on the play, overcompensates to try to catch up, which Hankerson recognizes. He stops short, leaving Trevathan on the ground and is wide open for the red-zone TD.
Thankfully for Denver this year, the offense has been so potent that some defensive missteps have been able to be overlooked. When it comes down to a close game, however, the defense needs to be sharper than they have been against the pass.
Two matchups in three weeks against the Kansas City Chiefs could be the ultimate test for the Denver defense.
This article is
What is the duplicate article?
Why is this article offensive?
Where is this article plagiarized from?
Why is this article poorly edited?

Denver Broncos: Like this team?