Breaking Down the Best and Worst of the WWE for Week of Oct. 28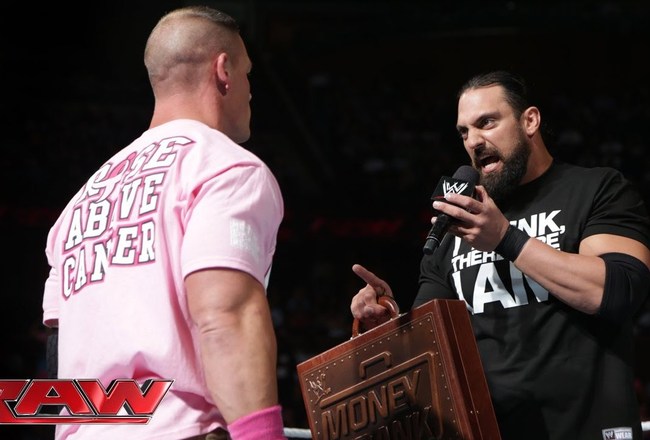 WWE's offerings in the last week of October delivered an education in duality.
The best and the worst fused together, great matches hampered by a lack of realism, thrilling bouts dragged down by poor endings.
John Cena looked great in two consecutive matches, but the second contest ended in a way that invited head-scratching and jaws dropping. Hell in a Cell gave fans one vicious match inside "The Devil's Playground" along with one that was the wrestling equivalent of a swing and a miss.
From The Shield's run of awesome performances to the continued misuse of a graceful Superstar, here is the best and worst of the week in WWE.
Best: The Shield Deliver
Sunday, The Shield were a part of a three-team battle that was one of the best matches of the month. The next night, they took on Big E. Langston and The Usos in a show-stealing performance.
This is nothing new for Roman Reigns, Seth Rollins and Dean Ambrose; they've been doing this since their debut.
The trio showed off its consistency with another set of engrossing matches. The Usos' greatest hits are rife with showdowns with The Shield, a team that is powered by a blend of chaos, finesse and power.
The Hell in a Cell match was a satisfying meal on its own and in taking on The Usos and Langston the next night, The Shield delivered even more to savor.
Worst: CM Punk vs. Ryback
CM Punk and Ryback entered the discussion for worst Hell in a Cell match ever.
The rivals were hampered in that structure by a PG rating, but that clash felt so lifeless and tepid that no amount of blood could have saved it. This was supposed to be the climax to a feud that had been going on since the summer.
After everything Paul Heyman has put Punk through, one would expect a more explosive ending, intensity simmering onscreen.
Instead, Punk and Ryback put on a forgettable match followed by Heyman getting a spanking with a kendo stick atop the cage. The following Raw saw Punk finish off Ryback far too easily, dominating him in a short Street Fight that carried on the uninspired tone from Hell in a Cell.
The Punk and Ryback portion of the feud has dragged down "The Big Guy" and done little to showcase Punk's ability. Both men are in need of a new rival, something the Wyatt Family attack on Monday looks to have done for Punk at least.
Best: John Cena In-Ring Performances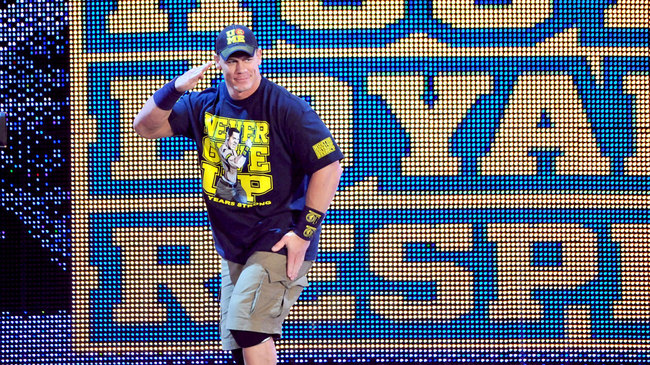 Just two months removed from surgery, John Cena fought through ring rust to give two standout performances.
His umpteenth world title win will surely irk his critics, but his matches exceeded expectations. Against Alberto Del Rio at Hell in a Cell, he played the hero outlasting the villain's attacks. It was a thrilling bout filled with powerbombs, bursts of emotion and a champion tearing at the challenger's weakness.
Anyone thinking that Cena would then milk the time between his matches was proven wrong.
Damien Sandow cashed in his Money in the Bank contract, and the resulting match made the opening of Monday's Raw one of the most compelling in recent memory. As full of surprises and excitement as that contest was, the ended cut away its realism.
Worst: One-Armed Superman
Making it difficult to defeat John Cena makes sense. Having him win his match against Damien Sandow on Monday's Raw was foolish.
Sandow bashed Cena's recently repaired arm with his Money in the Bank briefcase, the ring steps and a crossface submission hold. Cena could barely lift, much less use, his left arm. Sandow hit his finisher and every move in his arsenal, yet Cena won.
What this says is that Cena is so much better than Sandow that even with one working arm and with a finisher that was far less than full strength, Sandow couldn't win.
That certainly makes Cena look powerful, nearly immortal even, but what does it do for Sandow? Some folks argue that Sandow looked good against the champ even in defeat and that it will be ultimately good for his career.
Looking good against, but losing to, a one-armed opponent can't possibly do for Sandow's career what a win and world title reign would have.
Best: Daniel Bryan vs. Randy Orton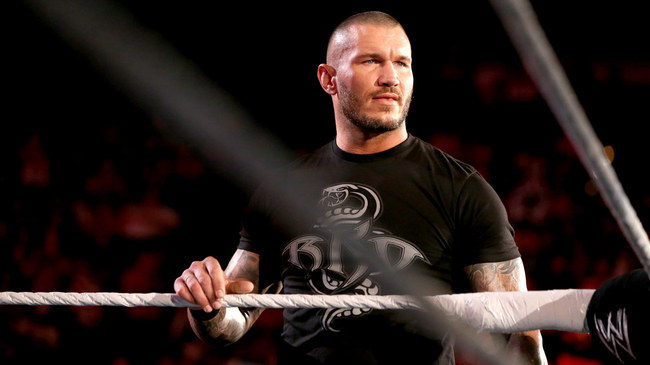 Hell in a Cell's main event was great despite the grumbling from fans that occurred after it.
Daniel Bryan and Randy Orton gave a performance filled with aggression and creative violence. Bryan looked like a caged animal with teeth bared at times. Orton did what he did best, hurting his opponent and relishing in that pain.
A rattling cage and a pile of chairs in the ring showed us that a PG-Era Hell in a Cell bout can still be thrilling.
Shawn Michaels added an emotional depth to the match but was the man responsible for cheating Bryan out of a win once more.
Even as good as this match was, the lack of a happy ending to this story makes it hard to celebrate. With Big Show seemingly taking Bryan's place as Orton's rival, Bryan's title hopes are fading away.
Making Bryan's journey to the WWE Championship a long and difficult one is best for business, but to have all that suffering be for naught is a mistake.
Worst: NXT Disappoints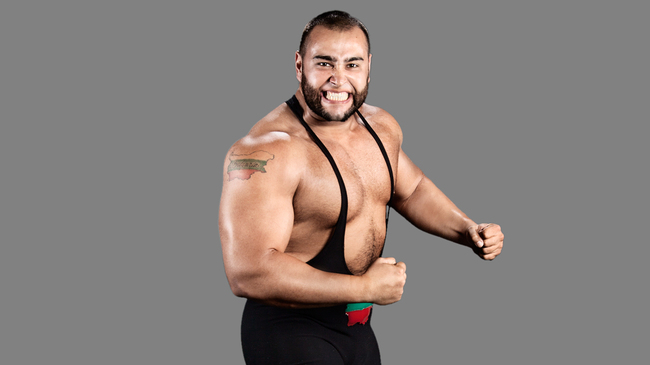 Alexander Rusev

NXT has a reputation for being the best hour of WWE programming each week. This week belied that reputation.
Sean Rueter of CagesideSeats.com called it "one of the more skip-able episodes in recent memory,"
Tyler Breeze and CJ Parker faced off in a main event that felt far more fitting for the undercard. Aiden English took on Jason Jordan, Paige battled Summer Rae and Alexander Rusev beat up everyone, his own partner included.
None of those matches stood out.
Anyone salivating over the thought of the NXT episode over the course of the week felt disappointment envelope them. The usually excellent show had an off-week, something more Sami Zayn would have helped cure.
Best: Shawn Michaels Rocks It on Raw
Shawn Michaels was so convincing as a man who betrayed his protege that many fans on Twitter seemed to forget he was a part of a scripted program. Michaels had fun with some of the folks saying that he sucks.
He did a fine job as guest referee at Hell in a Cell, coming off as torn between what Triple H had apparently ordered him to do and what was right.
The next night, he gave a fantastic promo as he tried to explain to Daniel Bryan why he superkicked him. Michaels appeared on the verge of tears when he talked about Triple H being there for him during his darkest days.
The rapid turn from humble apologist to aggressive egomaniac was stellar.
Michaels may never wrestle again, but if he continues to knock out performances like these, WWE will be better off for it.
Worst: Fandango Going to Waste
Going from working with Chris Jericho to The Great Khali is like going from a Ferrari to a Segway.
Fandango's career, in spite of his goofy gimmick, seemed destined to take off. He beat Jericho at WrestleMania and was booked in a Triple Threat match for the Intercontinental Championship at Payback.
Fast forward to this week and Fandango twice collided with the giant, first in a mixed-tag at Hell in a Cell and then a singles match on Wednesday's Main Event. How is Fandango supposed to look good against the plodding, limited Khali?
WWE may not think Fandango should be battling Randy Orton for the WWE title, but a purposeless rivalry with Khali is wrestling purgatory.
Fandango is being wasted against him despite doing well against Rob Van Dam and CM Punk earlier this year.
Keep Reading