Liverpool Transfer News: Jordy Clasie Would Be Perfect for Liverpool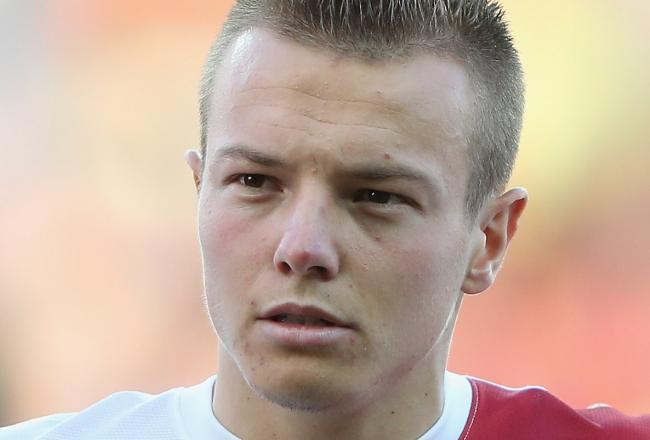 Ian Walton/Getty Images
Inevitably, when the words "Liverpool" and "transfer" are used in the same sentence, the point of concentration tends to centre around the enigma that is Luis Suarez.
Will Suarez leave Liverpool? Where will he go? How will Liverpool manage without him? Will he have the same "bite" for another club?
While it's fun to try and second guess the next chapter in Suarez's most dramatic of careers, the talk of his position at Liverpool tends to overshadow other—and potentially more pressing—matters affecting the Anfield club's squad depth and quality.
More important for Liverpool than worrying about Suarez is worrying about the DNA of the midfield. With Brendan Rodgers seemingly enamoured with the 3-5-2 formation, he's deployed for the majority of Premier League games this season. The team is woefully thin in the central midfield department.
Ideally, Rodgers plays with three central midfielders—Steven Gerrard, Lucas Leiva and Jordan Henderson being the most frequent trio. That only leaves one player, Joe Allen, as back-up.
Simultaneous injury problems to two or more players means the entire system would have to change. An injury to just one means there is no player on the bench able to provide natural cover.
Plus, let's face it, Gerrard isn't getting any younger.
To use the most arbitrary of football jargon, Henderson and Allen have got the "box-to-box" role covered (although Henderson has been pushed out wide on occasion). Lucas is the ball winner. Gerrard is predominantly the deeper-lying playmaker, requiring Henderson to make use of his younger, fitter body to regularly burst forward and join the attack.
What's lacking is a combination player, someone able to win the ball regularly in midfield with the ability to launch an attack with a single, well-placed pass.
Lucas is great at winning the ball, but his vision and passing leave much to be desired. Gerrard has great vision and pace, but he's slowing and is less able to decisively track opposing midfielders and attackers.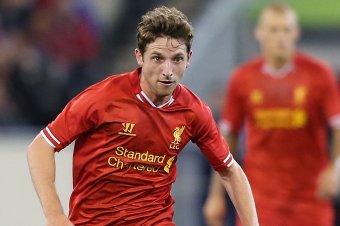 Michael Dodge/Getty Images
In short, Liverpool do not have anyone in the mould of Xavier Hernandez i Creus or Ilkay Gundogan. They haven't had anyone like that since the departure of Xabi Alonso to Real Madrid...a loss that you could argue has made Liverpool an inferior proposition ever since.
And, while Alonso is rumoured to be leaving Real in the near future (per DailyMail.co.uk), he is certainly not a player that will make an impact over the long-term at 31 years of age. With Liverpool's ownership taking a long-term view of the club, don't expect Alonso to be wearing red again unless he'll agree to a very mediocre salary.
So who can Liverpool get instead? The following statement could well be classified as "putting your neck on the line".

Liverpool need Feyenoord's number six, Jordy Clasie.
Clasie has tremendous upside in virtually all aspects. At 22, he's a player that doesn't need a holding-hand to make an instant impact, he has experience at the top level in Dutch football, and he has been capped six times for his country.
And, with all due respect, Feyenoord are a team that Liverpool can still realistically expect to be able to attract players from on the promise of Champions League football "in the future".
Watching Clasie in action is like watching a player with panoramic vision that is able to see into the near-future. The frequency with which he is able to play initially innocuous looking passes that turn into goals a few moves later is startling.
In ten games in the Eredivisie this season, Clasie has averaged 52.3 successful passes per game and boosts an accuracy rating of 84.3 percent (per WhoScored.com). He has four assists thus far.
Clasie's defensive stats are similarly impressive. The midfielder averages 0.9 blocked shots per game, 1.8 interactions, 2.2 clearances and 2.7 tackles. Furthermore, his impeccable timing and positioning are demonstrated by the fact that he has an average of just 1.1 fouls against him and has picked up only a single yellow card all season.
Imagine the damage that Suarez, Daniel Sturridge and Coutinho (not to mention the wingers) could dish out with early passes in their direction while the opposition is still trying to recover their shape having just been dispossessed.
In many ways, Clasie is the type of player that can sometimes be accused by casual fans as being invisible and lacking an impact on play. While it's true that his game isn't rife with highlight reel potential, it's not true that he lacks impact.
The positions he takes up force opponents to play more difficult passes, the ability to hold the ball to allow his teammates to move into better positions before he passes it, the passes to the keeper rather than to an attacker with his team 1-0 up and the retaining of possession being the priority.
All of these qualities have significant impact each and every game and are indicative of a player with a deep understanding of the sport.
Importantly, the major contribution a player of Clasie's type provides is control. Control, in arguably all but the recent game against West Bromwich Albion, is a part of the game Liverpool are unable to impose on teams for a full 90 minutes—more often than not, Gerrard and company faltering after the half-time break.
Under Rodgers, Liverpool is a team that favours the unassuming team player over the eccentric individual. Even Suarez, perhaps the most eccentric of all, has been positioned alongside Sturridge—the partnership revitalising and transforming the play of two players both accused of selfishness earlier in their careers.
Clasie falls into the team player category perfectly.
It's no surprise to see the January transfer rumour mill already hitting overdrive in October, it happens every year. It's also no surprise to see said rumours largely dominated by the obvious names, it happens every year.
Spare a thought for Clasie, though. Liverpool are in need of someone like him.
This article is
What is the duplicate article?
Why is this article offensive?
Where is this article plagiarized from?
Why is this article poorly edited?

Liverpool: Like this team?