2014 Quarterback Recruits Who Can Run the Read-Option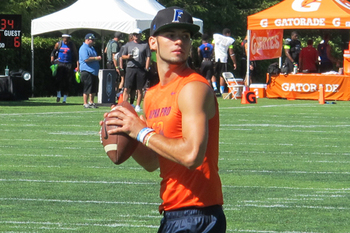 Florida commit Will Grier is an explosive threat out of the backfield.
The read-option offensive attack has had an indelible impact on collegiate football. Its success and effect has steadily trickled into the NFL, as coaches continuously search for any edge.
Stability at the quarterback position is paramount in the effort to develop and sustain an efficient read-option approach. Here's a peek at 2014 passers capable of shouldering the load of orchestrating the game's hottest offensive innovation.
Keep Reading