Setting Real-World Expectations for New York Knicks Since James Dolan Can't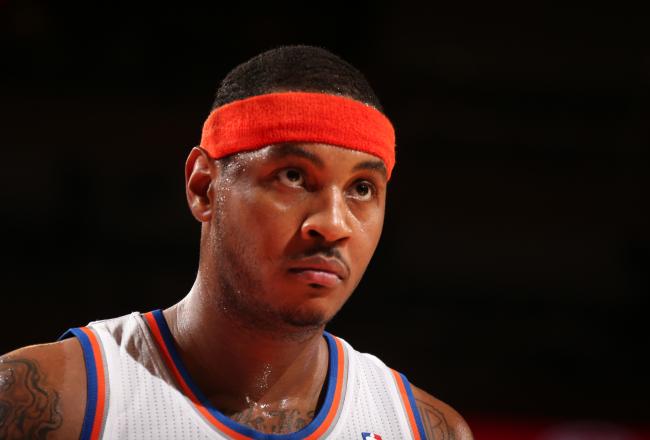 Nathaniel S. Butler/Getty Images
James Dolan is different than the rest of the fans who are ready to see the New York Knicks holding up the Larry O'Brien Trophy after emerging on top at the end of the 2013-14 season.
He's not just hoping for a title; he's expecting one.
Yikes.
According to ESPN New York's Ian Begley, Dolan told the organization that he believed there was enough talent in place for a championship and that he expected that to be the result of this campaign.
I don't want to use the word "delusional" here, but Dolan is being ridiculous.
There's a massive difference between expecting a championship and recognizing the possibility of earning one. It's equally foolish to deny the Knicks' chances of winning it all as it is to expect them to dethrone the Miami Heat.
So, since Dolan obviously can't provide them and is busy operating in fantasy land, it's time for some real-world expectations.
A Stronger Roster Built Over the Offseason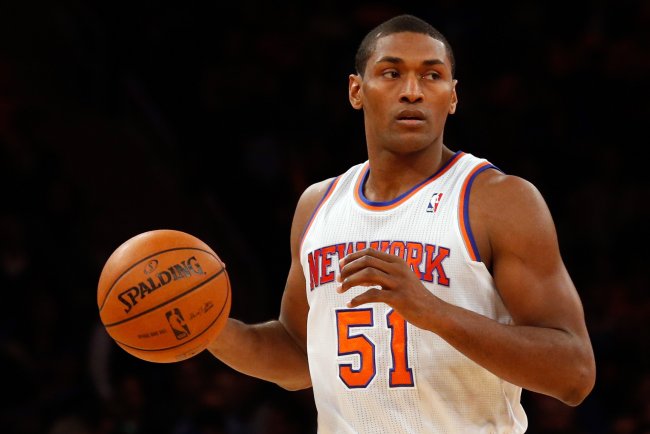 Anthony Gruppuso-USA TODAY Sport
The Knicks were a strong enough team in 2012-13 to earn the second-best record in the Eastern Conference before eventually bowing out at the hands of an Indiana Pacers squad that was perfectly suited to stop them in the postseason.
Then they used the offseason to get even stronger.
Sure, New York lost the services of Jason Kidd (well, kind of, since he's still helping out a New York-based team, just the wrong one and in a different capacity). Steve Novak and Chris Copeland are gone as well, but the arrival of new players trumps the loss of old or aging ones.
Andrea Bargnani won't be a huge impact player, although he'll provide three-point shooting and space out the court well enough from the 4 or the 5 that Carmelo Anthony can continue playing small forward without detracting from the overall efforts. Then there's Beno Udrih providing stability at point guard, Metta World Peace adding a defensive presence and Tim Hardaway Jr. contributing in "three and D" fashion during his rookie season.
However, we can't forget about internal improvement.
It's a strategy used by many elite teams, ones who recognize that the addition of new players isn't the only way to get better. The Oklahoma City Thunder have used the strategy for a few years now, and while it hasn't resulted in a title, they haven't been far off either.
In 2013-14, the internal improvement is expected to come from Iman Shumpert, even if he got rid of that extra hair that made him so special. The shooting guard has been viewed as a high-potential player ever since coming out of Georgia Tech, and he spent 2012-13 showing flashes of greatness in just about every aspect of the game.
Just never at the same time.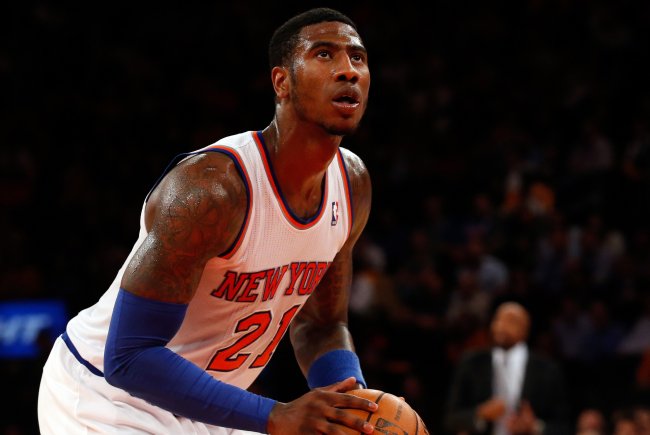 Anthony Gruppuso-USA TODAY Sport
During the preseason, Shump looked great, averaging 10.8 points, 5.0 rebounds and 2.0 assists per game while shooting a stellar 51.1 percent from the field and 43.5 percent from beyond the arc, according to RealGM.com.
His progression is the determining factor of the Knicks' overall upside, because while there were slight improvements made to the rest of the roster over the offseason, New York still didn't do enough to change its conference positioning in a big way.
In the season-opening victory over the Milwaukee Bucks, Shumpert struggled, and the team struggled with him. The former Yellow Jacket scored 16 points on 5-of-13 shooting, adding four rebounds, one assist and a block to his line.
That's a correlation you'll see emerging quite often throughout the season. As Shumpert goes, so too will the Knicks.
Again, New York did get marginally better during the offseason, but there are a few remaining flaws that could prove to be fatal to its championship aspirations.
Lack of Frontcourt Depth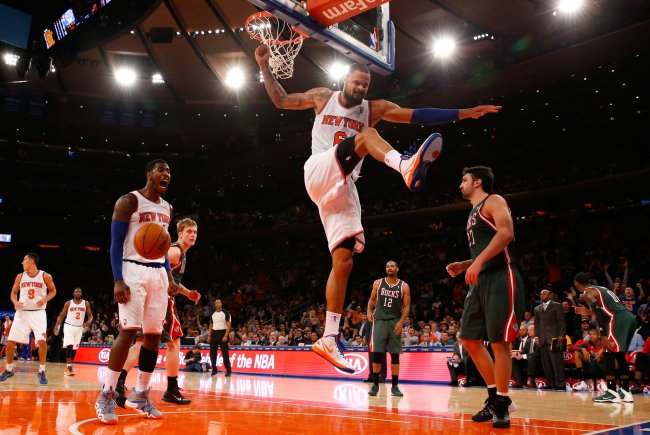 Anthony Gruppuso-USA TODAY Sport
What happens if Tyson Chandler gets hurt?
Karma and regression to the mean both dictate that New York is going to do a better job staying healthy in 2013-14 after 'Melo, Chandler, Shumpert, Raymond Felton, Amar'e Stoudemire and Kenyon Martin all missed time for various maladies in 2012-13. However, don't forget about the gambler's fallacy.
If you flip a coin 10 times and it lands on heads each and every time it stops rotating, what would you bet on for the 11th flip? Would you think that the trend continues? Would you figure that tails has to come up at some point, and it's more likely that it does now after 10 consecutive heads?
Well, there isn't a right answer, because the odds are still 50-50. Past events don't affect the present in independent situations, and that's why it's foolish to bet on the Knicks staying extra healthy because they were beset by such injury woes last year.
At some point, there will be a significant blow to an aging roster. It happens to every team, and seasons are often dictated by how well that injury is handled.
Also, as Bleacher Report's Ciaran Gowan pointed out, there's nothing that Mike Woodson or any other member of the organization can do to change this:
Moving forward, there's not really much the Knicks can do to stay healthy. STAT will rightly be kept on a strict minutes limit, but other than that it's out of their control. Ideally, players like Chandler and Martin could be rested as often as possible, but there's no one else on the roster who can match their defensive intensity inside.
So, let's return to the original inquiry. What happens if Tyson Chandler gets hurt?
Not only can precious few players match his intensity, as Gowan mentioned, but New York doesn't have much frontcourt depth.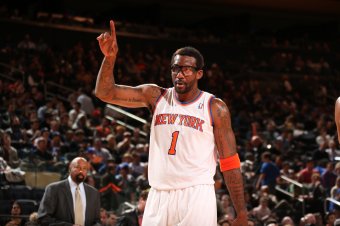 Nathaniel S. Butler/Getty Images
Losing the former Defensive Player of the Year would force the Knicks into relying on some combination of Bargnani, Stoudemire, Martin and—gasp—Cole Aldrich at the 5. None of those are appealing options, especially since STAT figures to have his minutes limited throughout the season to prevent him from needing another trip to the doctor.
Nothing was done to address this over the offseason, and that doesn't bode well for a team that was exposed by big men when Chandler was playing at less than 100 percent at the end of last year.
Need for Defense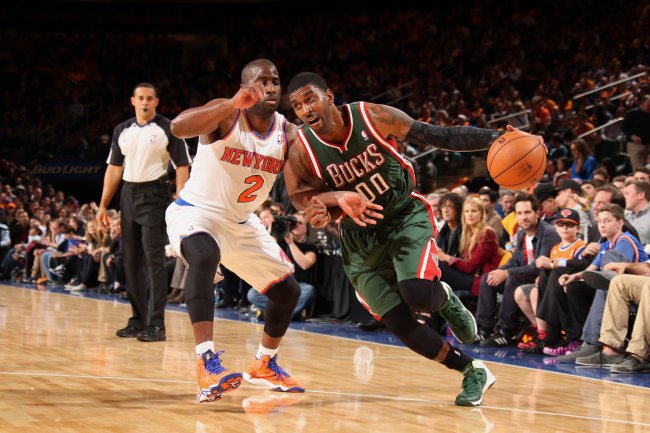 Nathaniel S. Butler/Getty Images
Even with a defensive-minded head coach like Woodson prowling the sidelines, the Knicks haven't been able to emerge as a premier point-stopping bunch.
According to Basketball-Reference, they allowed 106.3 points per 100 possessions last year, which ranked them 18th among the Association's 30 teams. That's not going to cut it for a championship-contending squad.
Things should be better in 2013-14, but there are still glaring holes that need to be filled. Sure, the emergence of Shumpert as a consistent wing stopper and the addition of World Peace help, but point guard and power forward are problematic.
Whether 'Melo, Stoudemire or Bargnani are lining up at the 4, that's going to be a weakness. And the same can be said at the 1, regardless of whether it's Felton, Udrih or Prigioni running the show.
Felton has actually been a good defender in the past, so there's hope. Last season, though, he was awful. He failed to run through screens well and often lagged well behind his man, allowing opponents to score an additional 4.5 points per 100 possessions against him. It's an inexplicable development, as Felton was actually in the best shape of his life and should have been better, not worse.
It's he and Shumpert that matter most in this discussion.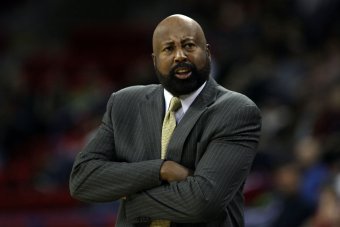 Mary Langenfeld-USA TODAY Sports
Anthony's defensive woes are overblown, and Bargnani can be slightly effective in spurts. But without a consistent perimeter presence in the backcourt, New York's entire defense crumbles.
So far, things are looking good.
The Knicks held Milwaukee to just 83 points in the first game of the new season, forcing it into 23 turnovers and 45.9 percent shooting. But let's remember who the opponent was.
Not only is Milwaukee expected to factor heavily into the lottery mix in the Eastern Conference, but Larry Sanders was in foul trouble throughout the game, and Brandon Knight played just two minutes before injuring his hamstring.
We can treat this as a positive sign, but let's hesitate to call it a "development" until the season is well underway.
The 2011 Dallas Mavericks, but Poor Matchups Loom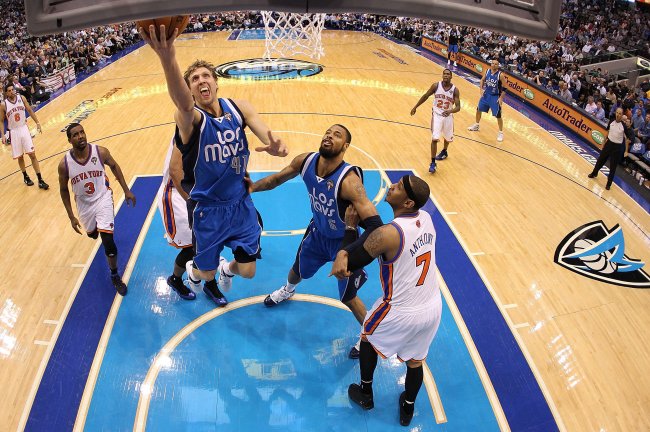 Ronald Martinez/Getty Images
Right now, the Knicks have a rather unique roster for a title-contending team.
It's been increasingly rare in recent years for one scorer to carry a team to a championship, and yet that's exactly what the Knicks are trying to do with Anthony. Last year, he was the only player in the postseason field who averaged more points than the next two scorers on his team combined.
You know who almost did that back in 2011?
Dirk Nowitzki, who paced the Dallas Mavericks in the postseason with 27.7 points, almost more than the combined output of Jason Terry (17.5) and Shawn Marion (11.9). And that's the role model for 'Melo, as it's Dallas that New York is trying to emulate.
With a lineup full of shooters and veterans (plus Tyson Chandler), each team depends almost completely on a superstar. It was Dirk for the Mavs, and it'll be 'Melo for the Knicks throughout 2013-14.
Dallas proved that this strategy could work well enough to win a title three years ago, but lightning rarely strikes in the same place twice. There simply aren't any other examples of teams that have built this type of roster and then emerged from the postseason with the Larry O'Brien Trophy in hand.
New York does have title upside.
If everyone stays healthy, Shumpert breaks out and Anthony continues to be, well, Anthony, then the Knicks are one of the five elite teams in the Eastern Conference, joining the Miami Heat, Chicago Bulls, Indiana Pacers and Brooklyn Nets. There shouldn't be much doubt about that, even if Anthony has yet to prove that he can carry a title-winning squad. Back in 2011, Dirk hadn't done that, either.
However, let's bring up that Dolan mandate one more time. He "expects" to win.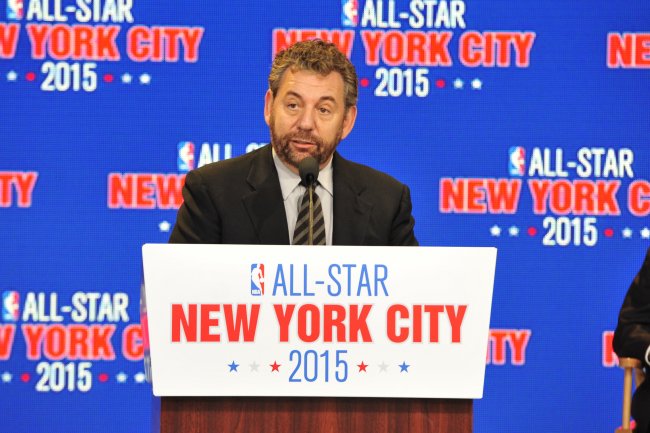 David Dow/Getty Images
There's a big difference between acknowledging that a title is a realistic goal and "expecting" to hold a ring ceremony next year. It's a disparity that general manager Steve Mills tacitly acknowledged, as reported by ESPN New York's Ian Begley, when he said, "In terms of an edict, we try to win every year. And our goal is to try to win a championship and try to be as competitive as we can possibly be."
Does anything in this article point toward "expecting" a title?
Sure, New York has gotten marginally better and addressed some of the flaws that held it back in 2012-13 (again, assuming that Shumpert completes his expected breakout). But there are still flaws, and the playoff matchups in the Eastern Conference don't bode well for Dolan's franchise.
While the Knicks match up quite well with the Heat, they have to get through either the Bulls or Pacers as well, two teams that they went a combined 4-10 against last year, thanks in large part to a 4-2 series loss to Indiana. And, scarily enough for New York, those two squads improved to a greater extent than the Knicks did, and they're even more suited for taking down the Madison Square Garden residents.
I'm all for confidence, but Dolan's expectations are foolish. They don't make sense, especially since he got rid of the general manager who put together this roster that can supposedly win a title:
An unanswered question: if James Dolan thinks the #Knicks can win a title now, why demote the GM who put the roster together, Glen Grunwald?

— Ian Begley (@IanBegley) October 30, 2013
New York is a great team. There's no denying that.
A title can be the ultimate goal for the 2013-14 season, but it should by no means be expected. There are too many things working against the Knicks, and the matchups don't appear to be going in their favor. A more realistic set of expectations would involve earning a top-four seed in the postseason and then advancing to the Eastern Conference Finals.
Will the Knicks win a title in 2013-14?
Baby steps.
New York doesn't have to treat this like a now-or-never season, so long as it can convince 'Melo to stay once he has the opportunity to depart for less orange pastures in the offseason. He still has plenty of superstar years left in the tank, and the development and addition of younger guys will only help build a better roster around him.
This year, title hopes are fine. Title expectations are not.
This article is
What is the duplicate article?
Why is this article offensive?
Where is this article plagiarized from?
Why is this article poorly edited?