The 10 Most Haunting Superstars in WWE History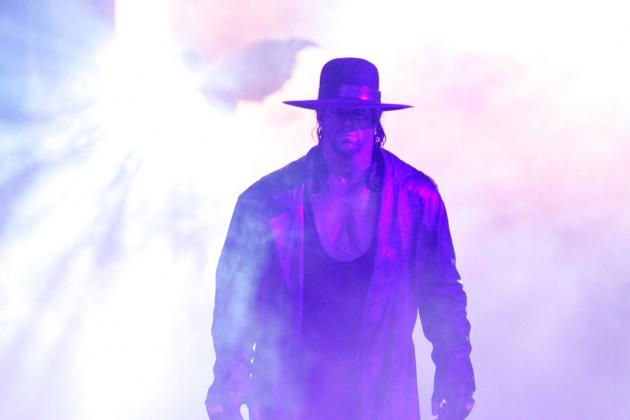 Photo Credit: WWE.com
Halloween is a time in which ghouls, goblins, monsters and creeps terrorize unsuspecting men, women and children across the country.
Horror movies dominant cable television airwaves, their iconic slashers stalking young adults through the woods, hospitals and dreams.
World Wrestling Entertainment has had its fair share of petrifying and haunting stars. They have been responsible for some of the scariest and most unsettling moments in the history of sports-entertainment.
They have spooked audiences in arenas across the world.
Some have experienced short stints in the company, their gimmicks not befitting the direction the company was heading, while others have enjoyed long and storied runs with Vince McMahon's promotion.
Who are these Superstars and what made them so haunting?
Find out after the jump.
Begin Slideshow

»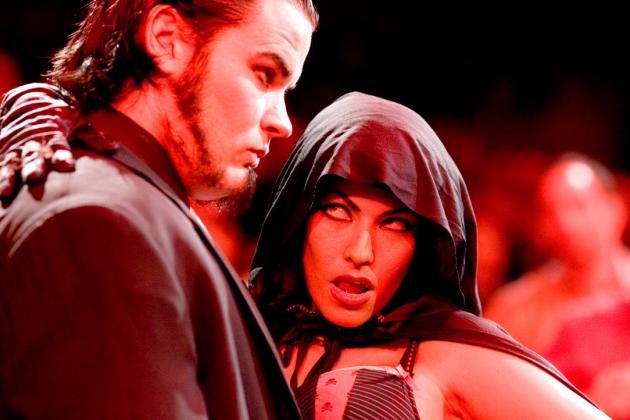 Photo Credit: WWE.com
Throughout 2006 and the early-part of 2007, the vampiric duo of Kevin Thorn and Ariel haunted the ECW brand of World Wrestling Entertainment and found great success as a member of its so-called New Breed.
Clad in crimson and black and entering arenas enveloped in blood red lighting, the duo carried themselves in a manner that suggested they had completely bought into their gimmick.
While Ariel was the sultry vampiress who could use her unquestionable sex appeal to seduce any man she wanted and would pose like a bat, hanging upside down on the ring ropes, Thorn was much more subdued and frightening. He had a way of communicating with an audience by using his eyes and facial expressions that few others have in the seven years since his debut.
Between the ropes, Thorn would batter, beat and brutalize the stars of ECW with a hard-hitting, physical ground-and-pound style that was befitting someone of his size.
Unfortunately, WWE failed to capitalize on these cool-but-creepy characters. By December of 2007, Ariel had been released from her contract following a well-documented backstage run-in with Batista, while Thorn disappeared from television.
Like any great cult classic horror flick, Thorn and Ariel may not have found the success that they had hoped, but they left an indelible mark on those who witnessed their antics for just over a year on the ECW shows.
Fans of the characters regularly wonder what could have been if they had sustained their early momentum and stuck around by 2008, when the vampire craze swept the nation on the heels of the Twilight movie phenomenon.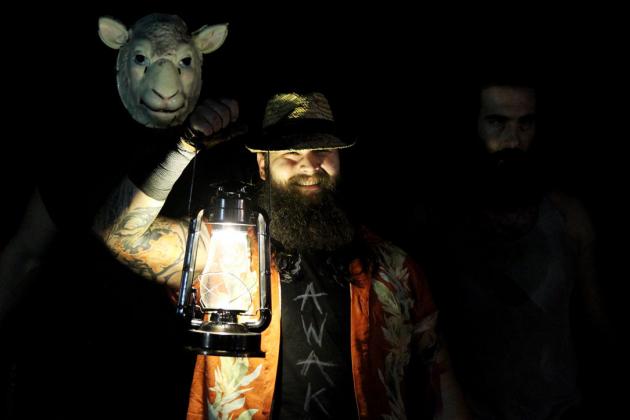 Photo Credit: WWE.com
From the sheep mask to the goosebumps-inciting entrance, there is not a thing about the Wyatt Family that is not haunting.
Debuting in 2013, the trio has terrorized and tormented Superstars from Kane to The Miz and, more recently, Daniel Bryan and CM Punk in the short time they have been part of the main roster.
Bray Wyatt, the leader of his so-called family, has become synonymous with skin-crawling promos. The way he captivates audiences with his words is reminiscent of the creepiest cult leaders.
Luke Harper and Erick Rowan are physically imposing and their unkempt appearances are right out of a demented hillbilly film.
Their entrance into the arena in complete darkness, guided only by a single lantern carried by Wyatt, is as bone chilling as any and has gone a long way in leaving a lasting impression on WWE fans.
And let's not get started on Rowan's iconic sheep mask.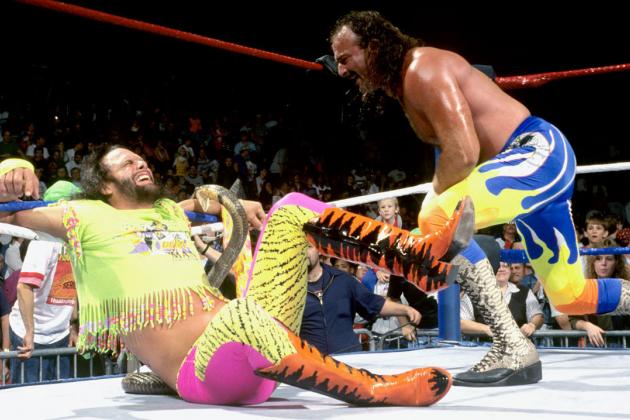 Photo Credit: WWE.com
Jake Roberts, like his nickname suggested, was a cerebral creature who often lured his victims into a false sense of security before striking.
Despite spending the majority of his World Wrestling Entertainment career as one of the promotion's top babyfaces, there was always a great deal of discomfort in watching Roberts cut a promo. He was unlike any other Superstar of the era in that, when he spoke, he did so slowly and in a soft voice.
He did not feel the need to scream, rant, rave or holler like the Hulk Hogans and Ultimate Warriors of the late 1980s, and because of that, his promos were more memorable and effective.
As haunting as his words were as a babyface, his actions when he completed his heel turn in 1991 were that much more terrifying.
Whether it was deceiving The Ultimate Warrior, forging an alliance with The Undertaker or interrupting "Macho Man" Randy Savage and Miss Elizabeth's wedding reception with a cobra, Roberts was as evil a Superstar as their was early in the '90s.
On an unforgettable edition of WWE Superstars, Roberts tangled Savage in the ring ropes and produced a cobra. In a moment that frightened fans of all ages, he allowed the serpent to bite Savage's bicep. Fans screamed in pure horror as the snake fastened itself to Savage's arm, all to the enjoyment and satisfaction of Roberts.
It was a singular moment in a long line of despicable, sadistic acts by Roberts that made him one of the scariest, most haunting stars in the long and illustrious history of World Wrestling Entertainment.
Photo Credit: WWE.com
While he may be remembered today for his more comedic offerings in the latter half of his WWE career, Mankind debuted as deranged Superstar looking to inflict the same pain and suffering to others that he had been on the receiving end of his entire life.
The vignettes that hyped his impending debut immediately caught the attention of the audience. They were dark, uncomfortable performances in which the new Superstar detailed his tortured youth, all the while holding and caressing a rat.
When he finally made his debut, he immediately targeted The Undertaker. Utilizing a completely unique finisher in the Mandible Claw, Mankind would leave the Dead Man (and any other opponent that dared cross him) lying unconscious in the center of the ring.
His squeals of enjoyment as he brutalized opponents, not to mention himself, showcased the immense pleasure that pain brought him.
The brutal beatings he gave and received in matches such as the Boiler Room Brawl and the first-ever Buried Alive match in 1996 were as terrifying as the persona itself.
The imagery of Mankind free-falling from the top of Hell in a Cell and, later, through the ceiling of the steel structure continue to haunt the memories of every fan who have ever witnessed the legendary clash between he and Undertaker at the 1998 King of the Ring.
Ultimately, the character changed and adapted with the times and by the end of his career, Mick Foley was widely considered to be one of the most beloved stars in WWE history. But for the first year of his career, there was no scarier Superstar on the roster than the deranged and sadistic than Mankind.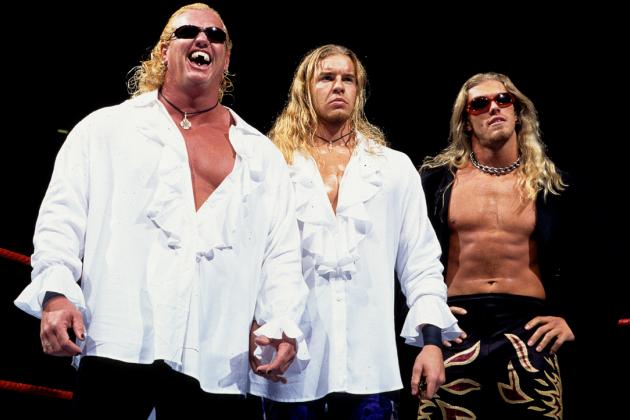 Photo Credit: WWE.com
A ring of fire formed at the top of the ramp and from it appeared Gangrel, Edge and Christian, known collectively as The Brood.
The leader of the group, Gangrel was a vampire, the third on this list. Clad in a Gothic, frilled white shirt and carrying a chalice with what appeared to be blood inside, he was one of the more memorable and unique characters to appear on WWE programming during the height of the Attitude Era.
Upon his arrival in WWE, he immediately began feuding with fellow newcomer Edge. It was clear the two had some sort of history, though it was never fully detailed. Injected into their rivalry was a third long-haired blonde named Christian who, it was discovered, was the brother of Edge.
After a few weeks of continued feuding, the three Superstars banded together and wreaked havoc throughout WWE.
Though their win-loss record was far from sparkling, they would get the last laugh more times than not, thanks to what they called blood baths. The arena would go dark and the haunting whispers heard in the Brood's entrance theme would play over the PA system.
When the lights came back on, a Superstar would be covered in a mysterious red liquid that unquestionably resembled blood.
The most famous of all of the blood baths came on the final Monday Night Raw before WrestleMania 15, when Debra McMichael, the manager of tag team champions Jeff Jarrett and Owen Hart, found herself on the receiving end of the disturbing ritual. The staining of the red liquid on her white top and skirt as well as her bleach blonde mane are etched into this writer's memory.
The Brood would go on to join Undertaker's Ministry of Darkness, adding their mystique to that terrifying faction but would quickly split off from there and feud with their former teammates.
By the time the summer of 1999 rolled around, the group would be disbanded. Edge and Christian would go onto to achieve tag team and singles greatness while Gangrel, the supernatural character that spawned the group, would fade into the company's undercard.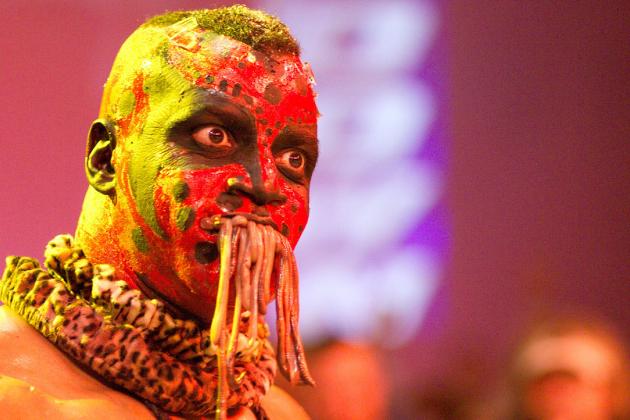 Photo Credit: WWE.com
Billed from The Bottomless Pit, The Boogeyman made his debut in World Wrestling Entertainment in 2005 and wasted little time in haunting the fans and Superstars of the company with his worm-eating ways and disconcerting mannerisms.
One of the hottest stars for WWE during the first few months of 2006, he tormented top heels such as John Bradshaw Layfield and Booker T. On one memorable edition of SmackDown, he bit a large growth off the face of Jillian Hall and proceeded to eat it, to the shock and disgust of all involved.
He kidnapped Booker's wife Sharmell and locked her in a room full of slithering, slimy earthworms. Then, weeks later at WrestleMania 22, he took a handful of worms in his mouth and kissed her with them, sending her running and screaming from the squared circle.
With his painted face, his convulsing walk to the ring and his foaming at the mouth, Boogeyman was a repulsive Superstar straight out of a bad horror flick.
What he lacked in in-ring ability, he more than made up for in performance. The Boogeyman, despite its absurdity, was a well-produced character that struck fear in the hearts of fans and wrestlers alike and succeeded at a level few could have ever expected.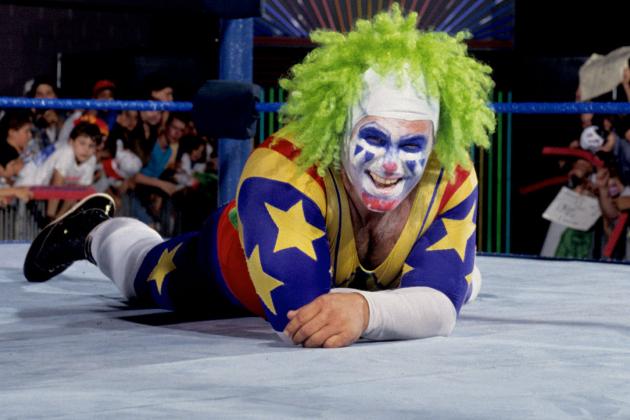 Photo Credit: WWE.com
In an era where WWE was populated with terrible gimmicks and experienced more misses than hits creatively, the original incarnation of the Doink character stands out as one of that period's greatest successes.
A clown with a demented sense of humor, Doink would go to great lengths to trick the fans at ringside and stoop to any number of lows to defeat his opponents.
The way in which Matt Borne portrayed the character of Doink was truly special and set him apart from any other persona on WWE programming at that time.
At one point, Doink would be laughing and hopping around ringside with seemingly no cares in the world. Then, without warning, he would stop and look into the camera with an expression of pure evil on his face.
It was clear that there was something more terrifying, more disturbing behind the red, white and blue makeup and neon green wig, and Borne did an outstanding job of portraying that aspect of the character.
Unfortunately, Vince McMahon's promotion failed to capitalize on Borne's performance and the full potential of the evil clown gimmick and, by the time the holiday season of 1993 approached, Doink was a babyface and all good will the character had built up with fans and critics alike had vanished.
For the 11 or so months that the original Doink appeared on WWE programming, however, he proved to not only be one of the most haunting characters in the history of the promotion but also one of its finest.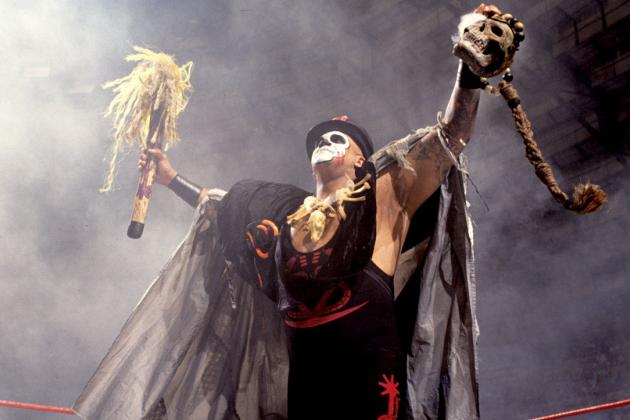 Photo Credit: WWE.com
The Papa Shango character failed for a number of reasons, the most glaring being a young Charles Wright (later known to fans as The Godfather) and his lack of experience and inability to hold up his end of the deal from an in-ring perspective.
Despite its failure of short shelf-life, however, the Shango character haunted a young audience of WWE fans for the better part of two years.
A practitioner of voodoo, he cast spells on some high profile Superstars during his time in the company.
His most famous target was former WWE Champion The Ultimate Warrior, who bled black and violently vomited a thick green substance after being on the receiving end of one of Shango's spells.
One of the character's more memorable moments came after an enhancement victory over a relative unknown competitor. Shango cast a spell that resulted in his opponent catching fire.
Inside packed arenas across the country, fans feared what they may see next from the imposing figure.
They would not fear for long, however, as Shango disappeared from television in 1993 and would never be seen again.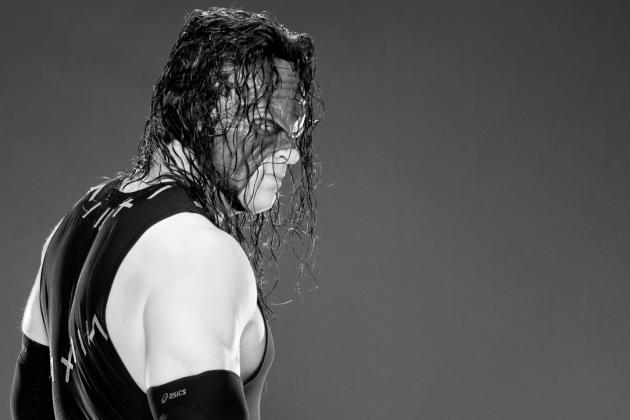 Photo Credit: WWE.com
For over 15 years, a giant explosion has announced the arrival of the Big Red Monster and over the course of his career in World Wrestling Entertainment, the former WWE Champion has unleashed his wrath on any and everyone that stood in his way.
He has locked his brother inside a casket and lit it on fire. He handcuffed the son of WWE's CEO to the top rope and proceeded to attach jumper cables to his testicles before electrocuting him. He lit the most beloved announcer in wrestling history on fire and delivered a Tombstone piledriver to an innocent Linda McMahon.
Kane has done every vile, despicable, twisted thing he could to his rivals and their loved ones throughout his career, making him not only one of WWE's most haunting Superstars but also someone who should have been convicted of numerous felonies by now.
Always managing to stay ahead of the curve, Kane has undergone several appearance and character changes over the last two decades but has remained as over, not to mention devious and dangerous, as he has ever been.
Now aligned with The Authority, it remains to be seen how he will go about striking fear in the hearts of fans and Superstars alike into the new year and many more to come.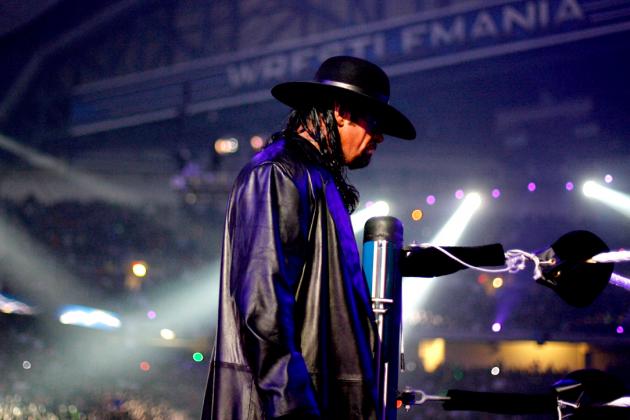 Photo Credit: WWE.com
The godfather of supernatural and haunting characters in World Wrestling Entertainment, The Undertaker has become one of the most respected Superstars the sports-entertainment world has ever seen.
Along the way, he has earned the reputation as one of the most feared stars in the history of WWE.
Whether it's his dispatching of opponents in Casket or Buried Alive matches, creating thunderstorm-like conditions inside enclosed arenas or popping up from underneath the ring to drag an opponent "to the depths of hell," Undertaker has had a unique way of dealing with his rivals.
Accompanied by disturbing manager Paul Bearer, he left an indelible mark on the minds and memories of WWE fans.
In 1999, he formed the Ministry of Darkness and ran roughshod over WWE. He had his minions abduct Superstars and their families for sacrificing and claimed to be doing so at the behest of a higher power. That higher power ended up being Vince McMahon, but the less said about that, the better.
Undertaker has spooked two generations worth of fans and conquered some of the biggest, most decorated and celebrated Superstars of all-time.
His entrance alone induces goosebumps and a cold shiver down the back.
Despite the manner in which he petrifies audiences across the globe, it is the persona and the performer's dedication to the character that has made him one of the most enduring Superstars in history, not to mention its most haunting.