What If Manchester United Had Not Appointed Sir Alex Ferguson?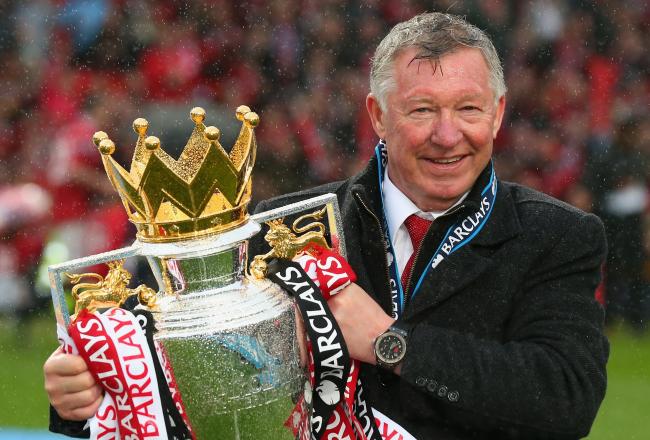 Alex Livesey/Getty Images
The last firework had only just gone out. A generation has passed since the 6 November 1986.
This was the day that Ron Atkinson packed up his gold chains into his luxury suitcase and left Manchester United for the final time. The team had just been unceremoniously dumped out of the League Cup after conceding four times against Southampton, and the team sat second from bottom. The club was on its way out of the top league, and destined to carry the "sleeping giants" tag for all of eternity.
As a United supporter, none of this was new.
The club had been relegated the decade previously. The days of the Busby Babes were very much consigned to history and locked in the closeted minds of older Reds. The failure of Atkinson was not unexpected, but United fans had generally been sanguine when it came to football matters. After all, we did have Bryan Robson. Even though we believed our football club was special, we did not expect any plaudits simply because of who and what we were.
Alex Ferguson, minus the knighthood, arrived at Manchester United the day Big Ron departed. He was a manager with an undoubted reputation, having led his Aberdeen team to heroic achievements at home and abroad. However, nobody in Manchester really had any emotional feelings about his appointment. Thankfully he kept United up, finishing respectably in mid-table.
And the rest as they say is history...
But what would have happened to United had the board not appointed the future greatest manager in the history of football? What would have become of a team crippled by its weight of history, lacking in energy and motivation to compete? For me you only need look at one example: United's most bitter of rivals.
The collapse of Liverpool Football Club from 1990 on was unpredicted and dramatic. They were the club that could not fail. They were the club that sat on a throne made from diamonds and pearls. However, as Manchester United failed to win the championship for over a quarter of a century, Liverpool now head toward a similar burning milestone.
It is my belief that had Sir Alex not come along at the time that he did, it would be United we spoke about, in the vein of how we speak of Liverpool today.
Yes, the Merseyside giants have had their spots of success. They have won a Champions League here, an FA Cup there and individual victories of note across the battlegrounds of European football. However, ultimately they have failed. Like United, the weight of their success strangled the life out of them. Had Martin Edwards not appointed Ferguson, our club would also would have sailed this arduous path, just as the likes of Newcastle have done.
There are no crystal balls in football, but had United attracted a Terry Venables or a Bobby Robson at that time, they may well have had similar types of success that Liverpool have had. However, we would not be looking at the super-cell giant that now exists, which covers the whole of the planet today. The club became an entity that consumed fan support on every continent, becoming the biggest football brand in the history of our sport.
All of this, because the club appointed Sir Alex Ferguson.
United fans might feel hard done by at the moment, floating around in a part of the table which they do not want to be in, but the godfather of the football club has left the Red Devils in pretty good shape. As in 1986, it is up to a new manager from Scotland to carry the team and ensure that Manchester United does not become the relic that it once threatened to become.
This article is
What is the duplicate article?
Why is this article offensive?
Where is this article plagiarized from?
Why is this article poorly edited?

Manchester United: Like this team?