FIFA Ballon D'Or and Coach of the Year: 10 Biggest Surprises from Shortlists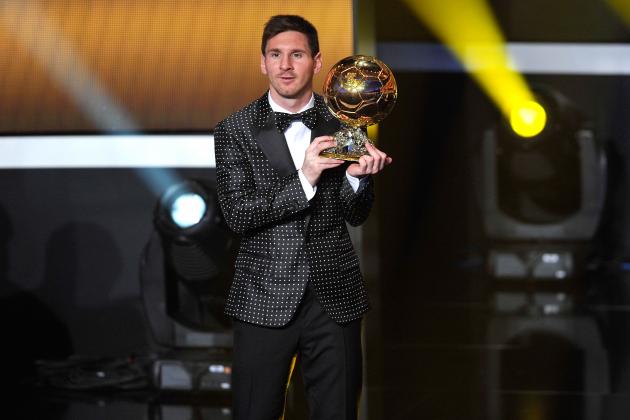 Harold Cunningham/Getty Images
A familiar sight: Messi has won the last four Ballon d'Or trophies.
The candidates for the FIFA 2013 Ballon d'Or were made public this week.
The 23-man list contained some surprises, both for players chosen and those left out.
The winning player, deemed to the best in the world, is voted for by captains and coaches of the world's national teams and selected members of the media.
For the last four years, Lionel Messi has won the prize, and the Argentinian will be a favourite to make it five in a row when the results are announced on January 13.
FIFA's Coach of the Year shortlist was also released on Tuesday, with 10 notable managers—including Jupp Heynckes, Sir Alex Ferguson and Antonio Conte—in the running.
Over the following slides, we discuss 10 curious talking points from the two lists. Read on for more!
Begin Slideshow

»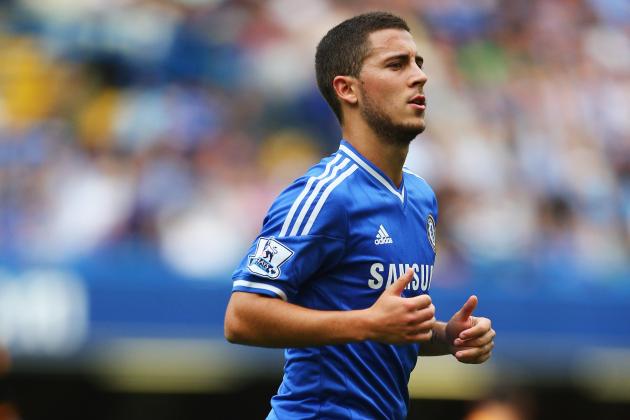 Eden Hazard has been good for Chelsea, but has he been that good?
Other midfielders who have been made conspicious by their absence from the list include Borussia Dortmund's Marco Reus and Ilkay Gundogan—both highly instrumental in their side's progress to last season's Champions League final.
What about Isco, who, against the odds, got all the way to the quarter-finals of the Champions League with Malaga last season before making a summer switch to Real Madrid? The young Spaniard also scored three goals as Spain lifted the U21 European Championship trophy in Israel and was voted into UEFA's "team of the tournament."
Although showing flashes of brilliance for Chelsea, Hazard pales in comparison to teammate Juan Mata, who was voted Chelsea Player of the Year for two years running and excelled for the Blues last term.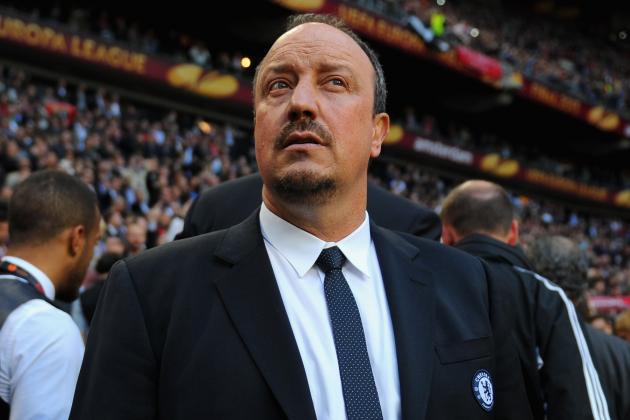 Michael Regan/Getty Images

It's good to see Rafa Benitez making FIFA's Coach of the Year shortlist.
Often maligned, especially in last season's tenure as Chelsea interim manager, the Spaniard does not often get the praise he deserves.
In 2013, his time at Stamford Bridge was anything but easy as Blues fans treated the former Liverpool boss' arrival with open disdain.
Benitez guided the team to Champions League qualification and won the Europa League—making him one of only four managers to win the competition twice.
After leaving Stamford Bridge, Benitez has also had an excellent start with Napoli, who are currently second in Serie A, with just one loss from 10 domestic games.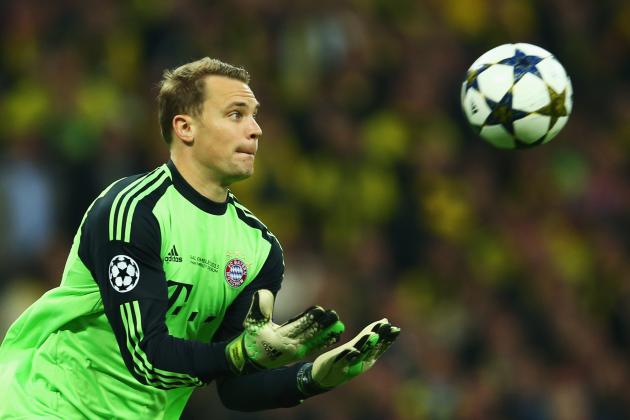 Perhaps it should not come as much of a surprise that there is only one defender and one goalkeeper on this year's shortlist.
There have been 57 Ballon d'Or awards given out over the years, and in that time, no fewer than 52 have gone to strikers or attacking midfielders.
The last defender to win the prize was Fabio Cannavaro in 2006, and only one goalkeeper has ever won the award—Lev Yashin in 1963.
This year sees Paris Saint-Germain's Tiago Silva making the grade, following a title-winning season in Ligue 1 and a Confederations Cup victory with Brazil.
Manuel Neuer, Bayern Munich's formidable stopper, also made the list, after his treble-winning season in the Bundesliga.
Yaya Toure and Philipp Lahm were also shortlisted but, as the former is known for his attacking qualities and the latter has become a midfielder under Pep Guardiola, they hardly fit the mould of classic defensive players.
Defenders may not be glamorous and may not win a huge amount of awards, but it's still surprising to note the omission of David Alaba from FIFA's list. Widely recognised as one of the world's best left-backs, he played a huge role in Bayern's successes last season. Only 21, hopefully we will see him tipped for the prize in years to come.
One could even argue a case for Juventus' Giorgio Chiellini, who has made the occasional blunder but has won back-to-back Serie A titles while marshaling one of the meanest defences in Europe over the last two seasons. Like Silva, he was absent through injury on occasion last year but played more games domestically and in Europe than the Brazilian. Chiellini helped Italy to the semi-final of the Confederations Cup and, if we're going to include Andrea Pirlo on the list, perhaps the 29-year-old warrants a spot too.
Claudio Villa/Getty Images

Andrea Pirlo, Andres Iniesta and Xavi Hernandez—all legends of the game.
While expected, it's still surprising to see the trio's names on this year's Ballon d'Or shortlist.
Their inclusion is influenced by their reputation rather than performances for their respective clubs in 2013.
More worthy of merit over the last year, perhaps, would be Juve's Arturo Vidal.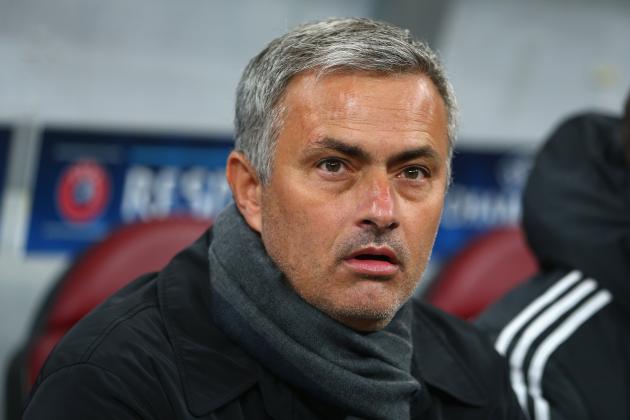 Michael Steele/Getty Images

If anyone was going to level accusations that these FIFA prizes are awarded by way of reputation, then Jose Mourinho's inclusion on the list would make fine evidence.
In 2013, Mourinho was the scourge of Real Madrid after dropping goalkeeper Iker Casillas, dividing the Bernabeu dressing room and winning, well, not winning much at all.
Mourinho himself was quoted on the BBC Sport website, saying, "This was the worst season of my career."
Upon moving back to Chelsea over the summer, Mourinho put a few more noses out of joint by relegating two-time Player of the Year Juan Mata to the bench.
The Portuguese may end up winning silverware this season, but 2013 was not his finest hour.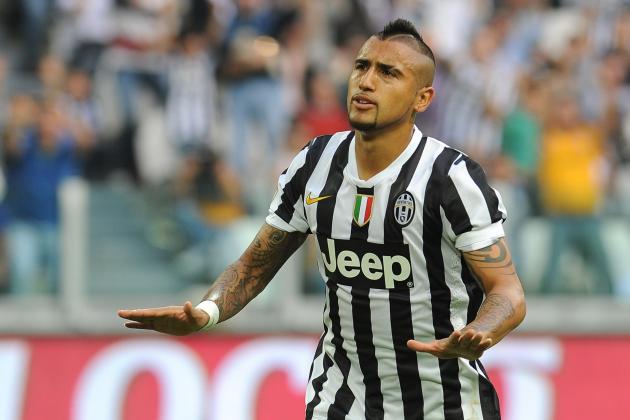 Valerio Pennicino/Getty Images

Last season, Arturo Vidal was Juventus' top scorer. He was also voted the club's best player.
With Vidal in the side, the Old Lady won Serie A for the second successive season and the Italian Super Cup with a resounding 4-0 victory against Lazio.
The Chilean made it as far as the Champions League quarter-finals with Juve, losing out to eventual winners Bayern Munich over two legs.
Vidal was also a crucial component in Jorge Sampaoli's Chilean national team, where he scored five goals in 11 games to ensure World Cup qualification.
Enjoying a fantastic year, surely the 26-year-old is worthy of inclusion.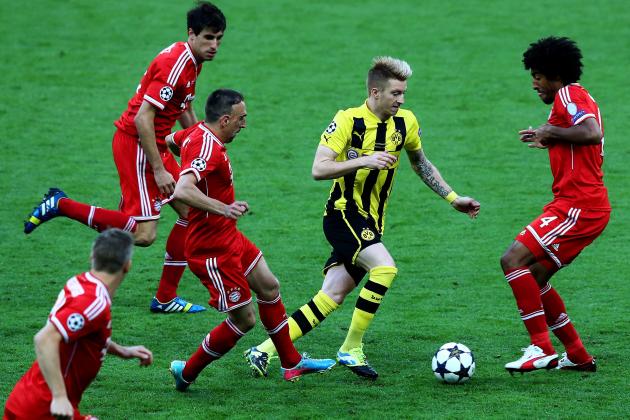 Martin Rose/Getty Images

Marco Reus quickly became an important cog in the Borussia Dortmund machine after signing for the side in summer 2012.
He is one of the most exciting young German players around and, last term, he played a huge part in Dortmund's route to the Champions League final.
In 13 European appearances, Reus notched four goals and four assists—without him, BVB might never had made it so far in the competition.
In the Bundesliga, Reus scored 14 goals and registered 11 assists and, with the German national team, the 24-year-old added a further five goals and four assists in six games.
This season, he picked up exactly where he left off and has already notched five goals in 10 league games.
In the Bundesliga, in Europe and on the international stage, Reus is always one to watch. His absence from FIFA's 2013 Ballon d'Or list is a shocking error.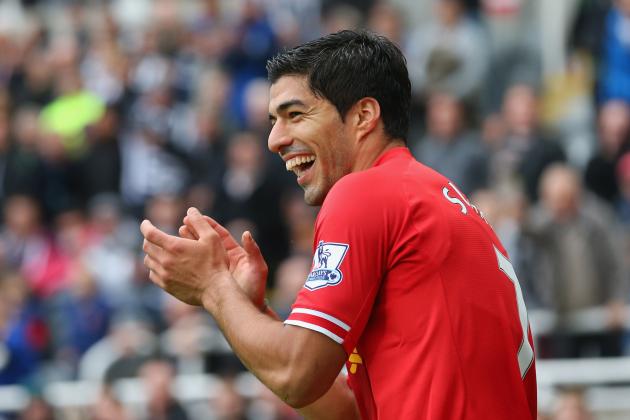 Julian Finney/Getty Images

Luis Suarez and controversy. They pair together so well.
The Uruguayan's inclusion on the shortlist is contentious, to say the least. No one can doubt Suarez's raw, powerful skill in front of goal—the 26-year-old has scored 57 goals in 101 games for Liverpool—but no one can forget his misdemeanors either.
In 2013, Suarez was banned for 10 games following the infamous incident in which he bit Chelsea defender Branislav Ivanovic, as seen on the BBC Sport website.
If the Ballon d'Or shortlist reflects the best players in world football of 2013, an award in which conduct surely plays a part, Suarez should not make that list.
If he cleans up his act, he'd be a natural choice for consideration for next year's prize.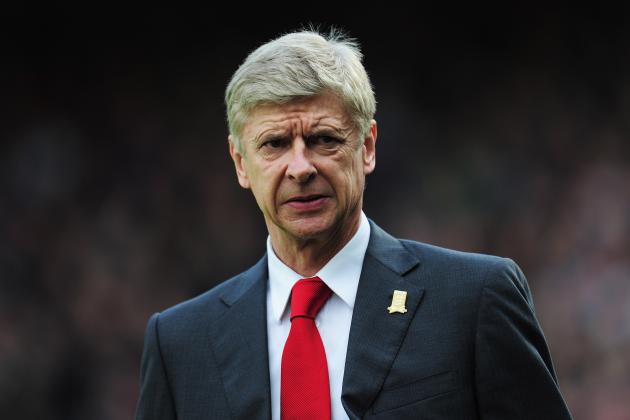 Shaun Botterill/Getty Images

It was fairly surprising to see Arsene Wenger's name on the 10-man managerial shortlist.
If Wenger had not bought Mesut Ozil over the summer for £42 million, I doubt very much whether he would have made the cut.
The fact cannot be escaped—Wenger has not won a trophy in nine years.
He has brought some excellent players up through the Arsenal academy in recent years and continuously guided his side to the Champions League, but can he really be considered as one of the top 10 managers of 2013?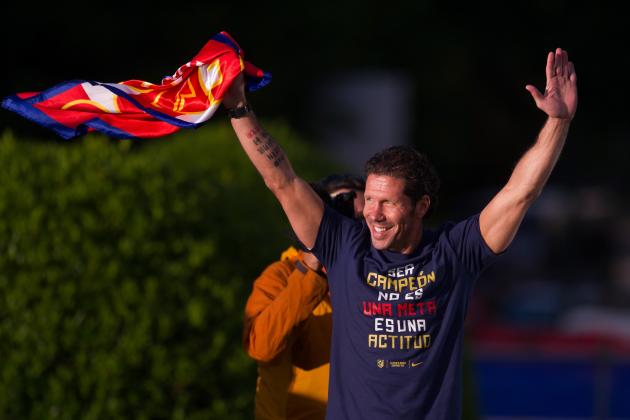 Denis Doyle/Getty Images

Diego Simeone did not even make the top 10 in the running for Coach of the Year.
It is a glaring omission.
The Argentine has worked miracles at Atletico Madrid, who are threatening to rock the duopoly of Real Madrid and Barcelona in La Liga.
Last term, Simeone's side won the Copa del Rey against Madrid—then managed by Jose Mourinho—and finished third in La Liga.
This came on the back of winning the Europa League with Atletico during the previous campaign.
This season, he has lost just one game so far in all competitions, is second in La Liga (at the time of writing) and can boast the league's top scorer in Diego Costa.
A better candidate, surely, than Mourinho and Wenger?
Harold Cunningham/Getty Images

Men's shortlists for the FIFA Ballon d'Or 2013
The following 23 men (in alphabetical order) are in contention for the FIFA Ballon d'Or 2013:
Gareth Bale (Wales), Edinson Cavani (Uruguay), Cristiano Ronaldo (Portugal), Radamel Falcao (Colombia), Eden Hazard (Belgium), Zlatan Ibrahimovic (Sweden), Andres Iniesta (Spain), Philipp Lahm (Germany), Robert Lewandowski (Poland), Lionel Messi (Argentina), Thomas Müller (Germany), Manuel Neuer (Germany), Neymar (Brazil), Mesut Ozil (Germany), Andrea Pirlo (Italy), Franck Ribery (France), Arjen Robben (Netherlands), Bastian Schweinsteiger (Germany), Luis Suarez (Uruguay), Thiago Silva (Brazil), Yaya Toure (Cote d'Ivoire), Robin Van Persie (Netherlands), Xavi (Spain).
The following ten coaches (in alphabetical order, first nationality and then team) are in contention for theFIFA World Coach of the Year for Men's Football 2013:
Carlo Ancelotti (Italy/Paris Saint-Germain FC/Real Madrid CF), Rafael Benítez (Spain/Chelsea FC/SSC Napoli), Antonio Conte (Italy/Juventus), Vicente Del Bosque (Spain/Spain national team), Sir Alex Ferguson (Scotland/Manchester United FC former coach), Jupp Heynckes (Germany/FC Bayern München former coach), Jurgen Klopp (Germany/Borussia Dortmund), Jose Mourinho (Portugal/Real Madrid CF/Chelsea FC), Luiz Felipe Scolari (Brazil/Brazil national team), Arsene Wenger (France/Arsenal FC).
For more details, visit: FIFA.com