Gonzaga Basketball: Bulldogs' 5 Biggest Games in 2013-14 Season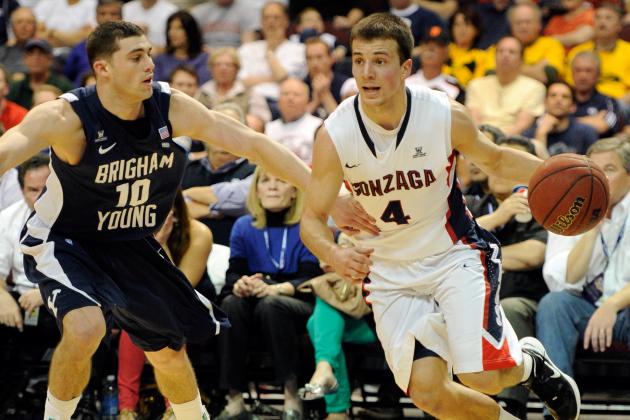 Gonzaga basketball will have plenty of challenging opponents on its schedule this season.
This is not surprising, though, as the Zags typically schedule talented teams out of WCC conference play in order to enhance its NCAA Tournament resume.
Last season, Gonzaga's nonconference schedule was defined by its undefeated play against its Big 12 opponents as well as its Old Spice Classic championship.
This season, the Zags will have another tough slate of nonconference games, a nontraditional rival in the WCC and the opportunity to compete in the Maui Invitational.
Begin Slideshow

»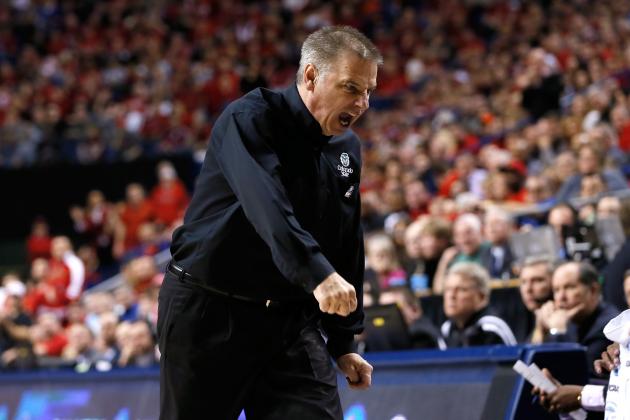 Gonzaga will once again be the opening game of ESPN's Tip-Off Marathon stretch of 24 hours of college basketball on November 11th.
The Bulldogs will take on Colorado State in the Kennel as the first major test of the 2013-14 campaign.
Colorado State is coming off an impressive season that may not have ended so soon had it not run into Louisville in the NCAA Tournament.
The Rams' greatest strength last season was its experience in the starting five. With a roster in extreme flux after the graduation of its top scorers and contributors, CSU will pose an unknown threat to the Zags.
That being said, ESPN's Andy Katz reports that despite losing its entire starting five, Colorado State will defend and rebound with the same intensity as a year ago.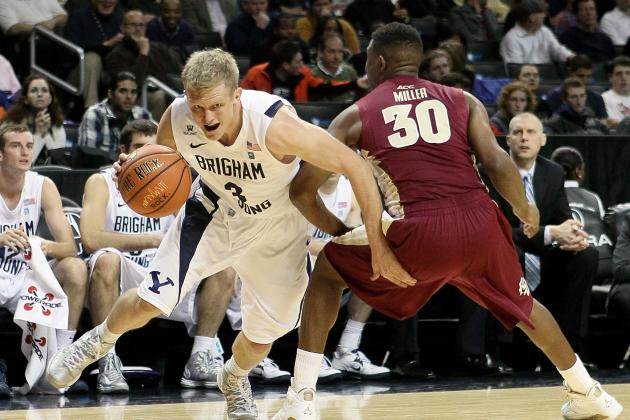 BYU poses Gonzaga's greatest threat in the WCC this season. While BYU has been competitive in the WCC over the past two seasons, it has been St. Mary's that has challenged Gonzaga for the WCC crown.
The loss of Brandon Davies will hurt, but the Cougars' return of Tyler Haws and Matt Carlino will make them a dangerous offensive team which will certainly threaten to usurp Gonzaga as the top team in the WCC.
BYU also sees the return of Kyle Collinsworth from his LDS mission. Many expect Collinsworth to have a big impact on BYU's rotation after two years away from the program.
The Cougars' home-court advantage at the Marriott Center has posed a problem for WCC teams over the past two years. Easily the biggest venue in the conference, the Marriott Center is a daunting stadium to play in.
A win at BYU would go a long way to ensuring Gonzaga the WCC championship.
Gonzaga is undefeated against West Virginia over the past two seasons, but the Mountaineers are reloaded and ready to rebound after a disappointing previous season.
Bob Huggins has overhauled his roster with seven new players, and he will have to hope that this new influx of talent can make up for the statistically woeful lineup he played last season.
West Virginia is expected by most to have a lineup that features Juwan Staten, Eron Harris, and Terry Henderson in a three-guard set.
With a small lineup to match Gonzaga's, West Virginia could be one of the few teams capable of keeping up with speed in Zags' backcourt.
This is a winnable game for the Zags, but a Gonzaga win will prove the mettle of the Bulldogs in a cross-country road game.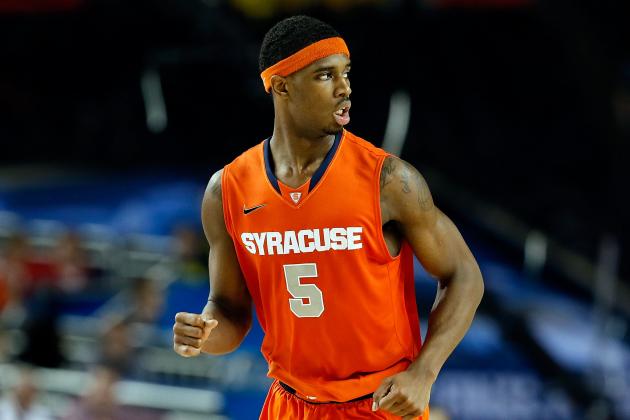 Gonzaga and Syracuse could meet early this season if both advance to the final of the Maui Invitational.
This would arguably be Gonzaga's biggest nonconference opponent since Michigan State visited the Zags in the Kennel in 2011.
Syracuse has been ranked seventh in the USA Today Coaches Poll, and there is an expectation that this team could play deep into March this season.
Syracuse should be a defensive stalwart once again this season, and Jim Boeheim's signature zone defense could give Gonzaga problems should these two teams meet.
A win against Syracuse this season would return national attention back on this talented Gonzaga roster.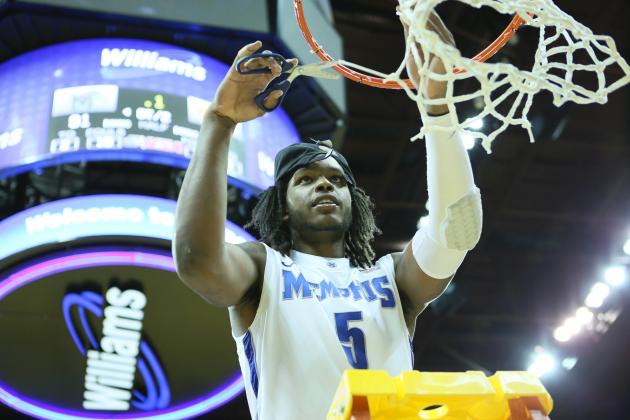 The Bulldogs will once again be playing a midseason nonconference game away at a tough opponent.
Gonzaga faced Butler last season and suffered a disappointing buzzer-beater loss in Hinkle Fieldhouse.
This year, the Zags will be visiting Memphis in a matchup that is sure to receive national attention with the presence of College Gameday.
Memphis boasts a talented roster behind a bevy of talented guards highlighted by senior Joe Jackson and an intimidating frontcourt featuring sophomore forward Shaq Goodwin.
With four talented guards, the Tigers are in a unique position to match Gonzaga's backcourt. This matchup will certainly be an interesting chess match between Mark Few and Josh Pastner in terms of lineup decisions.
What should be a tough game in a hostile environment could provide Gonzaga with a great deal of national exposure if it is able to impress in a win.