NBA Rumors: Latest Rumblings on Potential Trades, Contract Extensions and More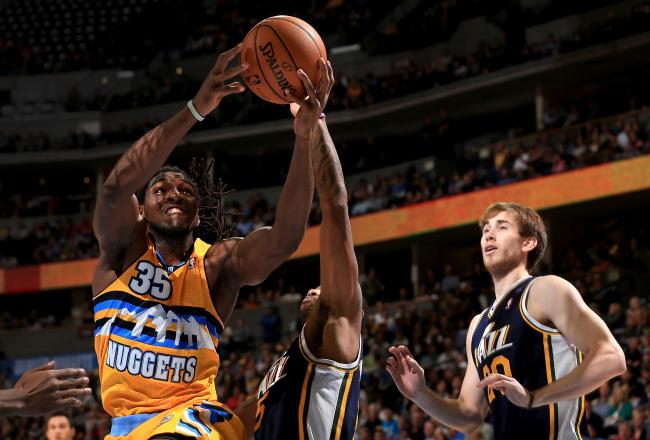 (Photo by Doug Pensinger/Getty Images)
The 2013-14 NBA season is officially in full swing, but that hasn't done anything to quell the constant surge of rumors surrounding this league.
With the deadline for contract extensions coming up quickly—Thursday night at 11:59 p.m. ET is the last possible moment a player can agree to an extension—there is a flurry of whispers about who may be getting one and who will be hitting restricted free agency this summer.
Let's take a look at some of these players and more buzz around the Association in Thursday's rumor roundup.
Hayward Reportedly Not Close to New Deal
The Utah Jazz direly need to lock down up-and-coming star swingman Gordon Hayward to a long-term contract. Unfortunately, it seems the club isn't close to doing so with the clock ticking down.
According to Sam Amick of USA Today, a source close to the situation indicated that the two sides aren't near a deal—but that doesn't mean one will not get done.
Should Hayward sign now or wait?
Utah recently extended big man Derrick Favors on a four-year, $49 million contract and has a decent amount of cap space going forward, especially after letting both Paul Millsap and Al Jefferson go this past offseason.
Hayward's play over the last season and into the preseason has been excellent, meaning there is a chance he holds off on an extension and looks to nab something close to the five-year, $90 million deal that Paul George—the player selected directly after him in the 2010 draft—received from the Indiana Pacers.
It would behoove the Jazz to secure his services before the season starts, but they are running out of time.
Nuggets May Be Interested in Trading Faried?
Kenneth Faried is a young star on a cheap contract that plays with a ton of intensity and heart to match his skill as a rebounder. However, it seems that the Denver Nuggets believe he has reached his peak and could be looking to trade him before they have to pay him.
As per Zach Lowe of Grantland, the Nuggets have reportedly sent out feelers to gauge Faried's value and would be willing to let him go for the right price.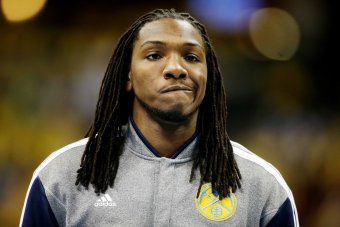 It's a hefty one, but it says something that this organization is willing to give up on a star talent it unearthed with the No. 22 pick in the 2011 draft. Faried isn't an elite scorer from outside the paint, nor is he much of a passer or shot-blocker, which is the reason Lowe suggests may be why Denver considers him expendable.
If new head coach Brian Shaw were truly looking for a more versatile big man, it would make sense to dump Faried if given the right offer.
However, the odds of that happening and the Nuggets scoring a well-rounded power forward look slim, so don't expect anything to happen here soon.
Westbrook Said to be Close to Return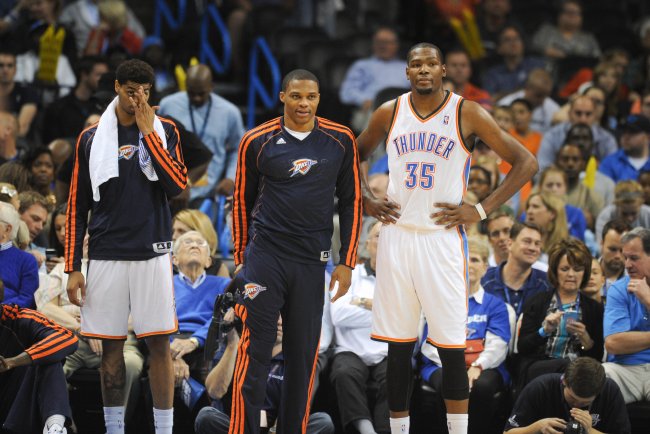 The return of Russell Westbrook could be sooner than many thought.
According to Yahoo! Sports' Adrian Wojnarowski, the Oklahoma City Thunder superstar has been making "significant progress" in his recovery from a second knee surgery and may be back in action in approximately two weeks or less.
The explosive point guard has been wowing onlookers during practice and seems to be close to full strength. Westbrook seems to be blessed with the ability to avoid injury and recover from them quickly if he does suffer a freak one, as he had never missed a game in his career prior to the torn meniscus he suffered in last season's playoffs.
Now he's reportedly crushing the initial timetable of six-to-eight weeks from the Thunder's 2013-14 tipoff on Wednesday and may rejoin the lineup at some point in November.
After watching OKC flounder about in his absence, it became clear that Westbrook is every bit as instrumental to the team's success as star swingman Kevin Durant. His return could not come soon enough for this organization with high hopes for the upcoming campaign.
This article is
What is the duplicate article?
Why is this article offensive?
Where is this article plagiarized from?
Why is this article poorly edited?