MLB MVP 2013: Top Candidates in AL, NL Races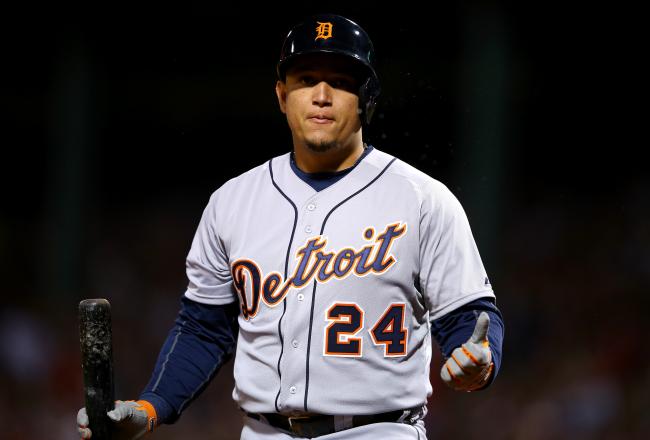 (Photo by Al Bello/Getty Images)
The Baseball Writers' Association of American will release the 2013 MLB MVP award for both the American League and National league on November 14, and there are a couple of likely candidates for both leagues.
Miguel Cabrera from the Detroit Tigers and Buster Posey from the San Francisco Giants were the 2012 MVP winners. This year, Cabrera is certainly a front-runner once again, but there are still others that could take his title.
Let's break down the top AL and NL MVP candidates, with an explanation of why each player is deserving of the award.
American League
Miguel Cabrera
He may not have won the Triple Crown this year, but the numbers for Cabrera were even better in 2013 than they were in 2012.
Cabrera led the majors with a .348 batting average and was second with 44 home runs and 137 runs batted in. He had career-high marks with a 7.6 WAR and .636 slugging percentage, showing just how valuable he was for the Tigers.
It seems like Cabrera is getting better each year. However, there are plenty of candidates for the AL MVP award, which means there's a chance he doesn't win in 2013.
Chris Davis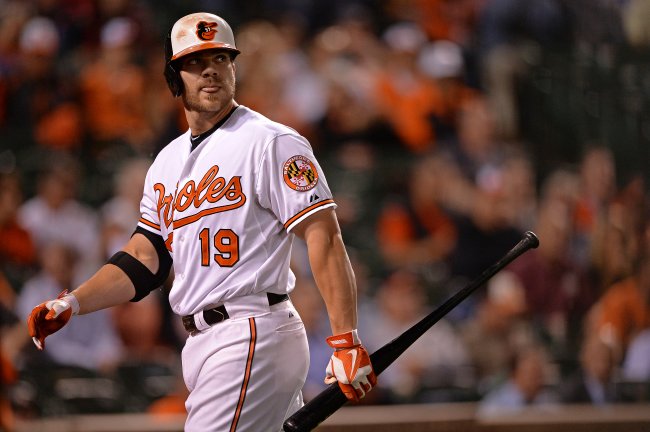 /Getty Images
In case you didn't notice, Chris Davis had one heck of a year with the Baltimore Orioles.
After putting up 33 home runs in 2012, Davis had an even better 2013 campaign. He led the majors with 53 home runs and 138 runs batted in.
The big knock on Davis for the MVP award is that he hit just .286 this year. However, he also had a .634 slugging percentage and an OPS of 1.004.
At 27 years old, Davis is becoming one of the most exciting sluggers in all of baseball. He's able to crush the long ball, but he will likely struggle to win the AL MVP award due to the fact that he didn't do much besides hit home runs, and Cabrera is ahead of him in most traditional statistics.
Mike Trout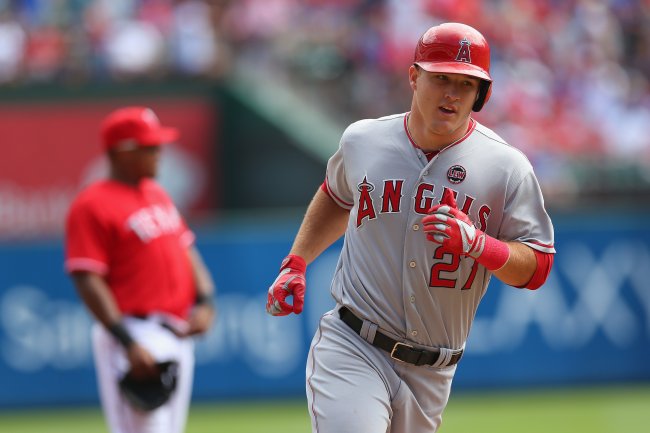 /Getty Images
Who should win the AL MVP award?
After an incredible 2012 season where Trout finished in second in the MVP voting, there's a real chance that Trout is able to take the award this season.
The thing that stands out with Trout was that he led all players in the majors with an incredible 10.4 WAR. Along with that, he posted a triple-slash of .323/.432/.557, which was one of the most impressive in all of baseball.
Trout played in 18 more games this season than last, and put up 43 more walks and three fewer strikeouts.
At just 22 years old, Trout is one of the best baseball players in the world. It will be a close race between Trout and Cabrera, but the young phenom has a real shot at taking the MVP away from the former Triple Crown winner.
National League
Paul Goldschmidt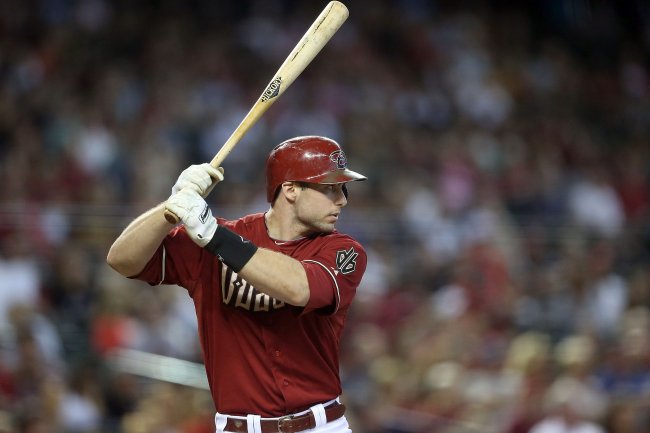 /Getty Images
Who should win the NL MVP award?
Another one of those emerging stars, Paul Goldschmidt made a strong case as the NL's top player in 2013, even if he didn't lead his team into the playoffs.
After looking at Goldschmidt's numbers—hitting .302 and leading the NL with a .551 slugging percentage and .952 OPS—it's easy to see why he's a top MVP candidate. He also added onto that by leading the NL with 125 RBI and 36 home runs.
Goldschmidt will get ignored by some judges because he didn't lead the Arizona Diamondbacks to the playoffs, but you have to respect his incredible season.
Yadier Molina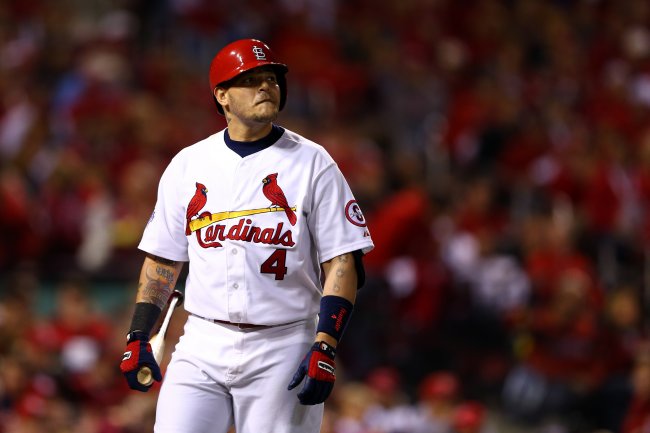 /Getty Images
Yadier Molina may not have the most impressive numbers compared to other players in the National League, but is there a more valuable player to his team than the All-Star catcher?
I don't think so.
Catchers aren't supposed to have the offensive numbers Molina had in 2013. He hit .319 with 12 home runs, 80 RBI and 68 runs scored.
Defensively, there's not a better catcher out there. According to the St. Louis Cardinals, Molina won his sixth straight Gold Glove award on Tuesday.
Congratulations to #GoldGlove winners Adam Wainwright and @Yadimolina04. pic.twitter.com/oMwqK94GXE

— St. Louis Cardinals (@Cardinals) October 30, 2013
He doesn't have the best shot at winning the NL MVP, but Molina is certainly deserving of the award.
Andrew McCutchen
After playing with some struggling teams for the Pittsburgh Pirates, Andrew McCutchen was finally able to help lead his team to the postseason before falling to the Cardinals in the NLDS.
McCutchen was second in the NL with a WAR of 8.2, behind only Carlos Gomez for the Milwaukee Brewers. His other numbers were just as impressive, posting a .317 average with 21 home runs, 84 runs batted in, 97 runs scored and 27 stolen bases.
There are few center fielders that are as impressive defensively, and with McCutchen being a true five-tool player, he's certainly in the running for the NL MVP.
This article is
What is the duplicate article?
Why is this article offensive?
Where is this article plagiarized from?
Why is this article poorly edited?