Sultans of Not Sinking Fast in Fantasy Baseball
May 25, 2009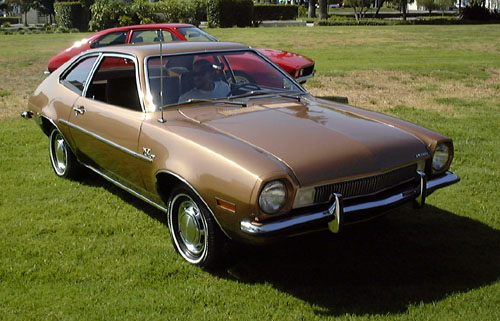 Like a 1970 Ford Pinto desperately in need of a tune-up, the Sultans of Swat have stalled out on the fantasy baseball highway. They've become the Sultans of Not.
Throughout April, the Sultans, co-owned and operated by Dr. G and yours truly, were the class of the Nightcap League.
But now the Sultans are sinking faster than a stone, with a red cross unit that looks like the 4077th M*A*S*H.
Five Sultans have already found the disabled list, the most recent being Troy Percival. He is threatening retirement, which might not be a bad idea considering the way he's pitched lately
Three others are wearing the dreaded red cross label. And many of those injured Stallers got hurt early in the week, leaving the lineup down a man.
From Ace to Triple A
Adding insult to injury, another Sultan, Ricky Nolasco, who was supposed to be the ace of the Florida staff this year, has been shipped down to New Orleans, carrying his bruised ego and a 9.07 ERA to the Crescent City.
(Travel Note: If you're going to be exiled, New Orleans is not a bad destination.)
(Mathematics Note: If you're counting, that makes more than a third of the roster either rehabbing in the whirlpool or sampling the night life on Bourbon Street).
Nolasco isn't the only bust in this Sultan-of-swing-and miss lineup. Cubs catcher Geovany Soto had a breakout season in 2008; this year he's looked more like the second coming of Jake Gibbs.
Matt Holliday, who thrived on that thin Colorado air, has taken a holiday in Oakland. And shortstop Alexi Ramirez has been an automatic out for the White Sox.
The Sultans can't seem to catch a break. On Sunday they had two of their starters, Felix Hernandez and Barry Zito, face off against one another.
Take away Blue Jays ace Ray Halladay and the incomparable Albert Pujols and this team is in the basement.. Problem is they keep walking Pujols, especially with Sultan/Cardinal Ryan Ludwick on the DL, and Halladay can't pitch every day.
None of the other Stallers have lived up to the numbers on the back of their baseball cards
Such are the ups and downs of fantasy baseball.