Red Sox vs. Cardinals: What Each Team Must Do to Win Game 6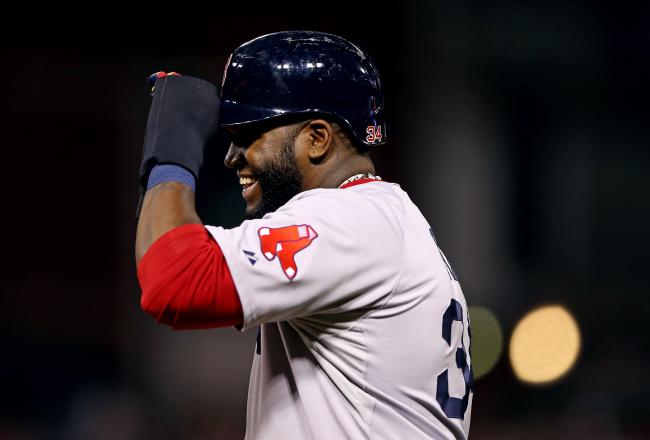 (Photo by Elsa/Getty Images)
The St. Louis Cardinals can't leave any regrets in Game 6 of the World Series. Their postseason lives are hanging in the balance. Meanwhile, the Boston Red Sox can't afford to drop a home game and give the Cards an opportunity to take this series.
It's hard to believe the Fall Classic could get any more surreal. Fans have seen a walk-off obstruction call and a walk-off pickoff at first base.
With the crazy stuff out of the way, both teams can get down to business and just play baseball.
In order to secure a victory in Game 6, each team would be wise to heed these strategies.
St. Louis Cardinals
Get an Early Lead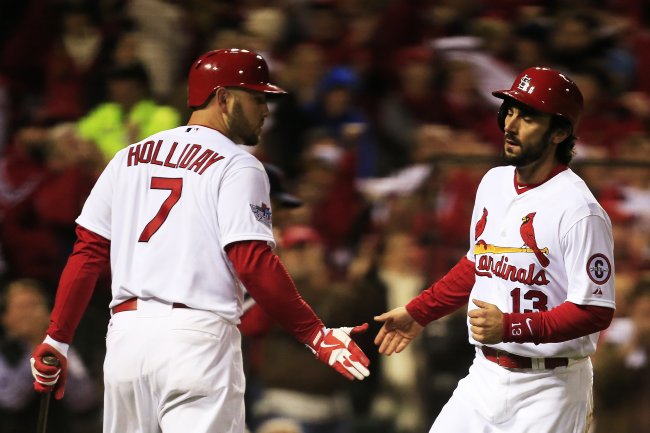 /Getty Images
Getting to John Lackey early will serve two purposes.
First, the Boston bullpen won't be coming into the game protecting a lead. Should that happen, the Cardinals are dead. Aside from Craig Breslow, the Red Sox relievers have been stellar. Koji Uehara, Brandon Workman and Junichi Tazawa all have earned run averages of 0.00.
St. Louis must get a lead before the seventh inning, at the latest.
Going up early will also take pressure off Michael Wacha. So far, the 22-year-old has been strong in the postseason. You don't want to heap too much pressure on a young pitcher, though. This game is unlike any other he's ever pitched in his career. It would be a huge boost if the Cardinals offense could offer some early runs to help build Wacha's confidence and comfort level.
Don't Pitch to David Ortiz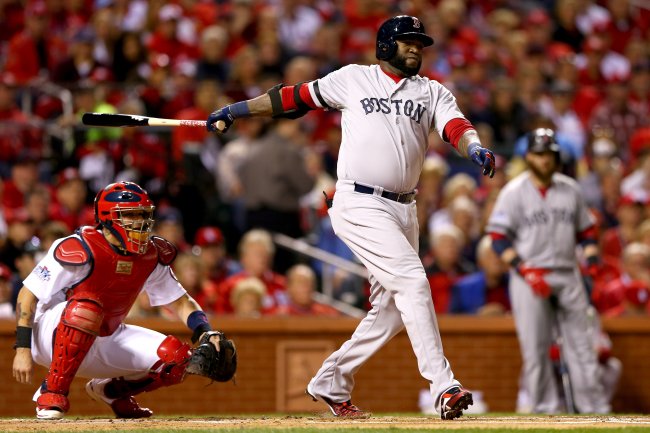 /Getty Images
It's pretty simple: Don't let David Ortiz beat you. You can go with the unintentional intentional walk, or you can flat out intentionally walk him. No matter how you do it, you can't let an Ortiz home run or extra-base hit be the nail in your World Series coffin if you're the St. Louis Cardinals.
Big Papi is hitting a scintillating .733 in the Fall Classic, with two home runs and six runs batted in. It's not like this is a recent occurrence, either. Ortiz has always been money in the biggest games of the season, via ESPN Stats & Info.
From @EliasSports, of 277 players with 50 World Series plate appearances, David Ortiz has highest BA (.465), OBP (.556) and slugging (.814).

— ESPN Stats & Info (@ESPNStatsInfo) October 29, 2013
Now's not the time to let pride get in the way of what would be the better baseball strategy. Ortiz isn't going to kill you on the basepaths. Sure, St. Louis would be giving him a free pass and putting a runner on base. But that's a better outcome than having him drive in runs with a timely hit.
Boston Red Sox
Manufacture Runs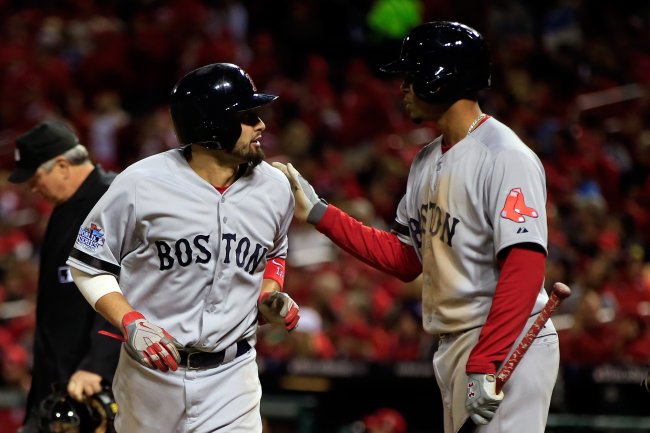 /Getty Images
Four of the five games in the World Series have been decided by two runs or fewer. Pitching has been one of the biggest storylines of the postseason. You haven't seen a ton of great offense, but you have seen a wealth of great pitching performances.
As a result, managers have had to figure out the best ways to manufacture runs. When you throw in the performance of Wacha, you get the feeling Boston must make the most of any time it has runners on base. Work them over with bunts, try hit-and-runs, etc.
With the way his lineup has been producing—Ortiz aside—John Farrell must use everything he's got in his managerial arsenal.
Since he's back at home and has the luxury of a designated hitter, Farrell should be better positioned to call a smarter game than Mike Matheny is. Farrell doesn't have to juggle Ortiz with Mike Napoli, nor will he worry about whether his pitchers are going to hit and working double switches.
Don't Let the Crowd Get Taken Out of the Game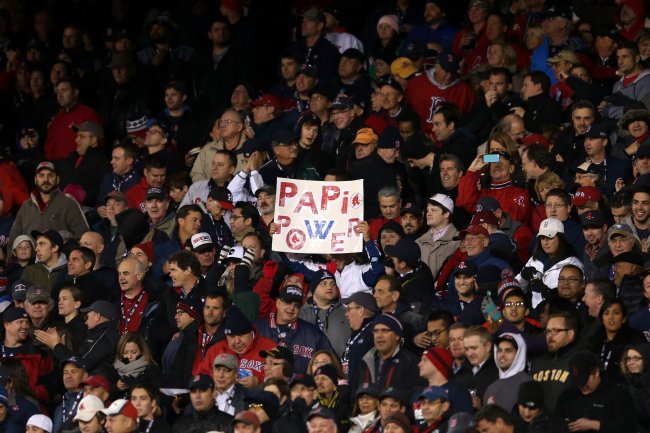 /Getty Images
When the Red Sox won the 2004 and 2007 World Series, they did so on the road. They swept both series, not allowing the Fenway Park crowd to see the team lift the Commissioner's Trophy until the next season.
It's safe to say the fans in Boston will be up for this game.
The last thing the Red Sox want to do is give up early runs that take the crowd out of the game completely.
Fenway Park should be a cauldron for Wacha and the Cardinals hitters throughout the entire game—or at least until Boston can get a big lead.
This article is
What is the duplicate article?
Why is this article offensive?
Where is this article plagiarized from?
Why is this article poorly edited?