College Basketball Preseason Top 25: Michigan State Leads the Pack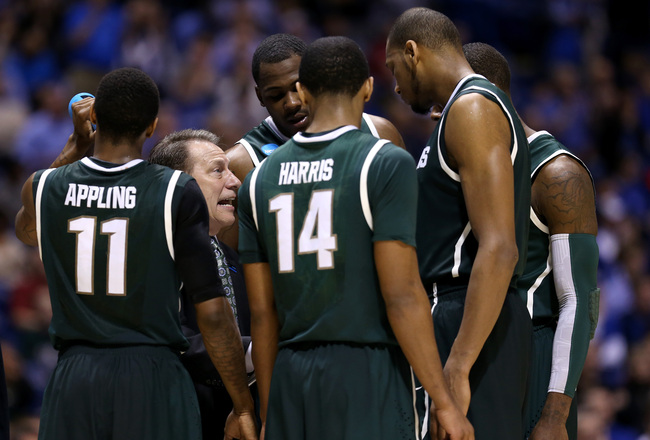 Streeter Lecka/Getty Images
Using a formula that considers the percentage of returning points, rebounds, assists, steals and blocks from last year, multiplies that number by a value assigned to how the team finished last season and then adds a certain amount of points for 4- and 5-star recruits, I have come up with my preseason Top 25.
Here are 22 other teams that just missed the cut:
26. Notre Dame
27. Georgetown
28. UCLA
29. Villanova
30. LSU
31. Wichita State
32. Iowa State
33. Gonzaga
34. New Mexico
35. Iowa
36. Baylor
37. Virginia
38. Tennessee
39. Colorado
40. Pittsburgh
41. Wisconsin
42. Georgia
43. UNLV
44. Arizona State
45. Temple
46. Kansas State
47. Missouri
Read on to find some analysis regarding my preseason Top 25.
No. 25: California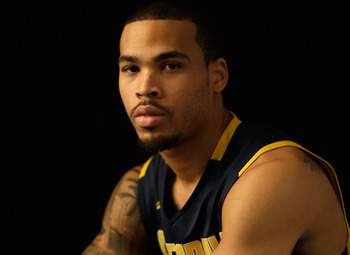 Leading scorer Allen Crabbe is gone, but the other four starters (Justin Cobbs, Richard Solomon, David Kravish and Tyrone Wallace) from last season are back.
Cal also brings in the No. 2 shooting guard recruit in the country, Jabari Bird from Salesian High School in Richmond, Calif.
No. 24: Illinois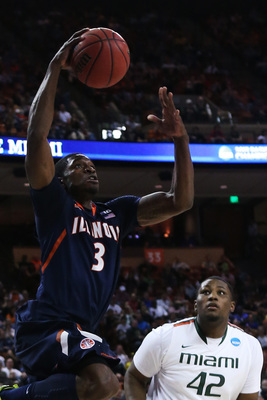 Illinois returns four of its leading six scorers—Brandon Paul, Tracy Abrams, Joseph Bertrand and Nnanna Egwu—that will join a number of new faces.
Transfers Jon Ekey (Illinois State) and Darius Paul (Western Michigan) come aboard along with three freshmen that could have an impact right away (Kendrick Nunn, Malcolm Hill and Austin Colbert).
No. 23: Saint Louis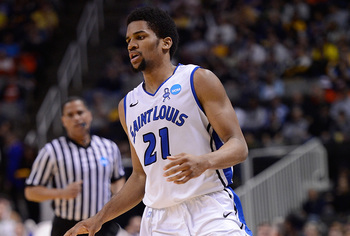 Leading scorer Dwayne Evans (14 PPG) is back along with three other players that averaged at least 22.9 minutes last season on a team that earned a No. 4 seed in the NCAA tournament.
No. 22: La Salle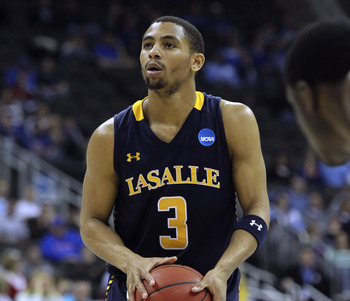 La Salle lost its leading scorer from last season, Ramon Galloway, but that's about it.
The Explorers return nearly everyone else from their 2013 Sweet Sixteen unit, including Tyreek Duren, Tyrone Garland, Jerrell Wright and Sam Mills, so they should be ready to make another deep run in March.
No. 21: Boise State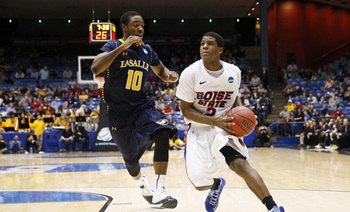 Boise State should be in good shape as it returns all five starters and the team's sixth man. They are returning 92 percent of their scoring and a ridiculous 97 percent of their assists from last year, led by Derrick Marks' 3.9 dimes per game.
No. 20: Connecticut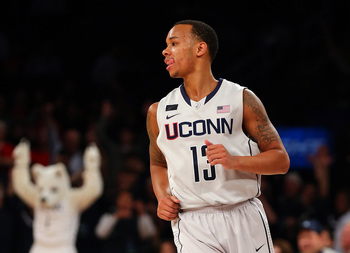 UConn returns its leading six scorers from last year's team that was ineligible for the NCAA tournament.
The likes of Shabazz Napier and Ryan Boatright will be joined by George Washington transfer Lasan Kromah and freshman power forward Kentan Facey.
No. 19: Creighton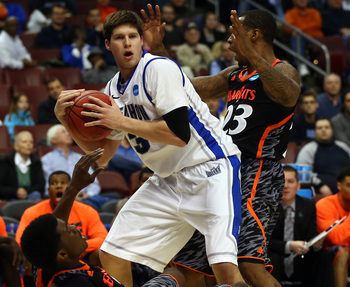 Doug McDermott averaged 23.2 points per game as a junior, so there's no telling how good he'll be as a senior.
The Bluejays should be pretty good as a whole, too, as they return seven of their eight leading scorers and 90 percent of their assists.
No. 18: Harvard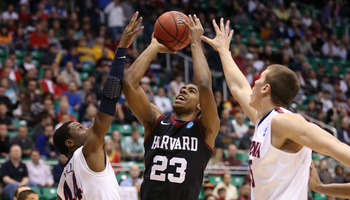 Harvard brings back all but one member of the team that upset New Mexico in last season's tournament.
Led by Wesley Saunders, Siyani Chambers and Laurent Rivard, the Crimson returns better than 87 percent of its scoring, rebounding, assists, steals and blocks.
Cinderella may have a little more time before midnight.
No. 17: Oregon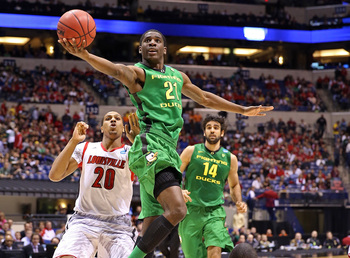 Oregon lost four of its top five starters, but they bring back Damyean Dotson as well as Dominic Artis, who missed time with an injury but returned to lead the 12th-seeded Ducks to the Sweet 16 last season.
Oregon also adds UNLV transfer Mike Moser and freshman power forward Jordan Bell from Long Beach, Calif.
No. 16: Oklahoma State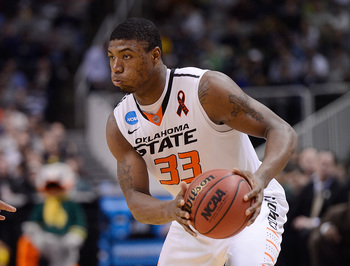 Oklahoma State returns its top-six scorers as well as nearly 94 percent of all the points it scored last year.
The Cowboys also welcome in freshman point guard Stevie Clark out of Douglass High School in Oklahoma City.
No. 15: Indiana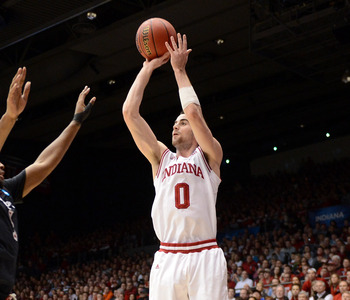 Indiana was hit hard by graduation and the NBA draft, losing its top-four scorers and eight players in total from the team that lost to Syracuse in the Sweet 16.
However, the Hoosiers bring back Will Sheehey and Yogi Ferrell and welcome Arizona State transfer Evan Gordon along with freshmen Noah Vonleh, Luke Fischer, Troy Williams and Stanford Robinson.
No. 14: VCU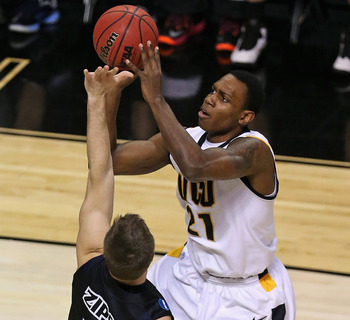 VCU brings back four of its top-five scorers and 83 percent of its rebounding, led by Treveon Graham (5.8 RPG) and Juvonte Reddic (8.1 RPG).
The Rams also add point guard JeQuan Lewis from Dickson County High School in Tennessee.
No. 13: Arizona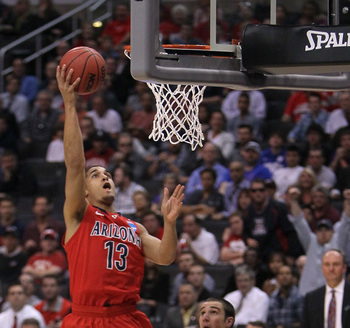 Nick Johnson is the only returning player who averaged more than 22 minutes last season, but he will be joined by two of the best incoming forwards in the country—Aaron Gordon and Rondae Hollis-Jefferson—as well as freshman shooting guard Elliott Pitts.
No. 12: Syracuse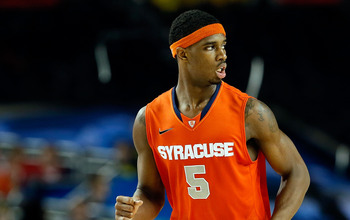 Three starters are gone from last year's Final Four team, but Syracuse's best player, C.J. Fair, is back for a run at National Player of the Year.
The Orange's front line is stacked with Rakeem Christmas, DaJuan Coleman, Baye Moussa Keita and Jerami Grant, the last of which figures to be a breakout star.
But SU's backcourt will be inexperienced with Trevor Cooney and freshman point guard Tyler Ennis being relied upon to collect major minutes. Tyler Roberson, B.J. Johnson and Ron Patterson round out a strong recruiting class.
No. 11: Florida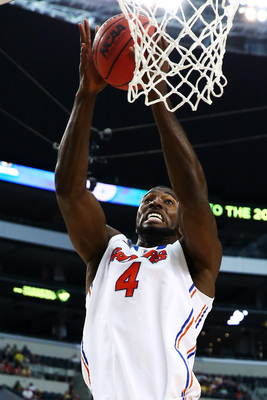 Patric Young is the lone returning starter from a team that reached the Elite Eight, but the Gators add Rutgers transfer Eli Carter along with five-star recruits Kasey Hill and Chris Walker.
No. 10: Memphis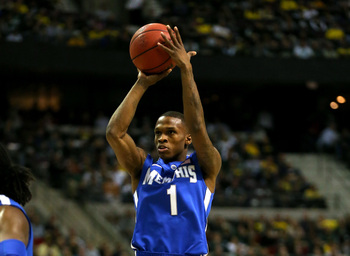 Memphis returns three of its top-four scorers (Joe Jackson, Chris Crawford and Geron Johnson), adds George Washington transfer David Pellom and welcomes five impact freshmen, led by standout power forward Austin Nichols out of Briarcrest Christian High School in Eads, Tenn.
No. 9: Kentucky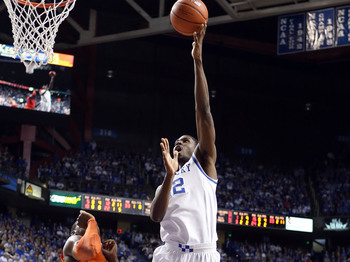 It's always difficult to give Kentucky a preseason ranking because it seems like the entire team changes every year.
In 2011-12, they had the best recruiting class in the country and won the national championship. In 2012-13, they had the best recruiting class in the country and missed the NCAA tournament.
So here they are, once again, with the best recruiting class in the nation, made up of Julius Randle, Andrew Harrison, Dakari Johnson, James Young, Aaron Harrison and Marcus Lee. But sophomore Alex Poythress is the lone returning starter, so how much leadership will they have?
No. 8: Marquette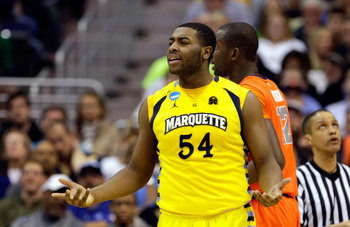 Marquette returns just two starters (Davante Gardner and Jamil Wilson) from last year's Elite Eight squad, but nearly the entire bench is back and they will be joined by three highly-touted freshmen (JaJuan Johnson, Deonte Burton and Duane Wilson).
No. 7: Kansas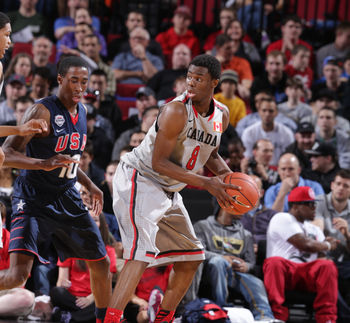 How do you reload after losing your entire starting five? You bring in the second-best recruiting class in the country.
Senior transfer Tarik Black comes over from Memphis to add some leadership, but this squad will be all about the freshmen. Andrew Wiggins is the best recruit in the nation, Joe Embiid is the top freshman center in the country, Wayne Selden is a five-star recruit and that's before even mentioning talented guards Connor Frankamp and Brannen Greene.
No. 6: Duke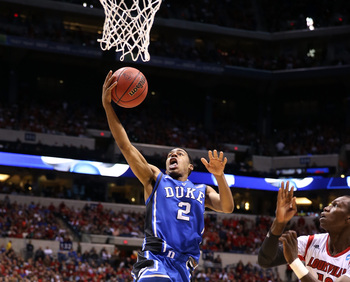 Gone are Duke's three best players (Seth Curry, Mason Plumlee and Ryan Kelly) along with 55 percent of the team's scoring and 70 percent of its blocks.
However, the Blue Devils do return every single other player on the roster from last year, led by Quinn Cook and Rasheed Sulaimon, who will be joined by a stellar freshman class made up of Jabari Parker, Matt Jones and Semi Ojeleye.
No. 5: North Carolina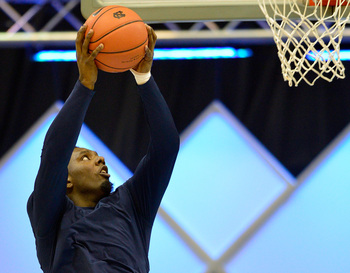 Roy Williams brings back three starters (P.J. Hairston, James Michael McAdoo and Marcus Pagie) along with nearly every member of his bench.
Adding to the Tar Heels' depth are incoming freshmen Isaiah Hicks, Kennedy Meeks and Nate Britt.
No. 4: Ohio State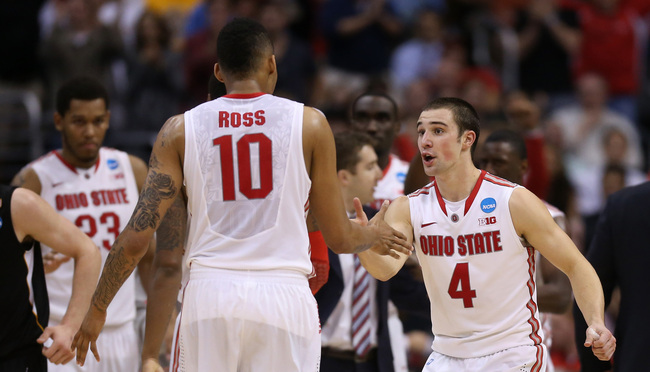 The Buckeyes lost leading scorer Deshaun Thomas, but will return four starters—Aaron Craft, Lenzelle Smith Jr., LaQuinton Ross and Sam Thompson.
In fact, Ohio State brings back all but three players from last year's squad that reached the Elite Eight and adds a pair of 4-star recruits in Kameron Williams and Marc Loving.
No. 3: Michigan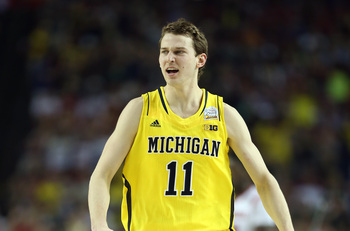 The two leading scorers (Trey Burke and Tim Hardaway, Jr.) are gone from last year's national championship runner-up, but Michigan brings back the next seven guys, who will combine with ESPN 100 freshmen Zak Irvin, Derrick Walton and Mark Donnal to form a very deep roster.
No. 2: Louisville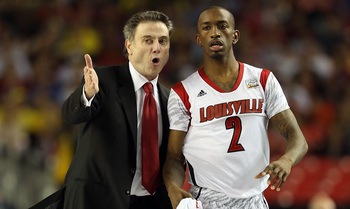 The defending national champions look ready for a return trip to the Final Four.
Peyton Siva and Gorgui Dieng are gone, but back are Russ Smith, Chane Behannan and Luke Hancock, along with a slew of role players from last year's team.
Rick Pitino also brings aboard freshmen Terry Rozier, Anton Gill and Akoy Agau.
No. 1: Michigan State
Sparty is loaded this year, bringing back the top-three scorers and six of the top seven from last season's squad that reached the Sweet 16.
With Keith Appling leading the way, Michigan State returns greater than 81 percent of its points, rebounds, assists and steals, not to mention 96 percent of its blocks.
Follow Jordan on Twitter @JordanHarrison.
Keep Reading